Hailey Bieber's Beauty Brand, Rhode, Is Coming Soon: Details
Confirmed: Hailey Bieber's Beauty Brand Will Give You "Glazed Doughnut" Skin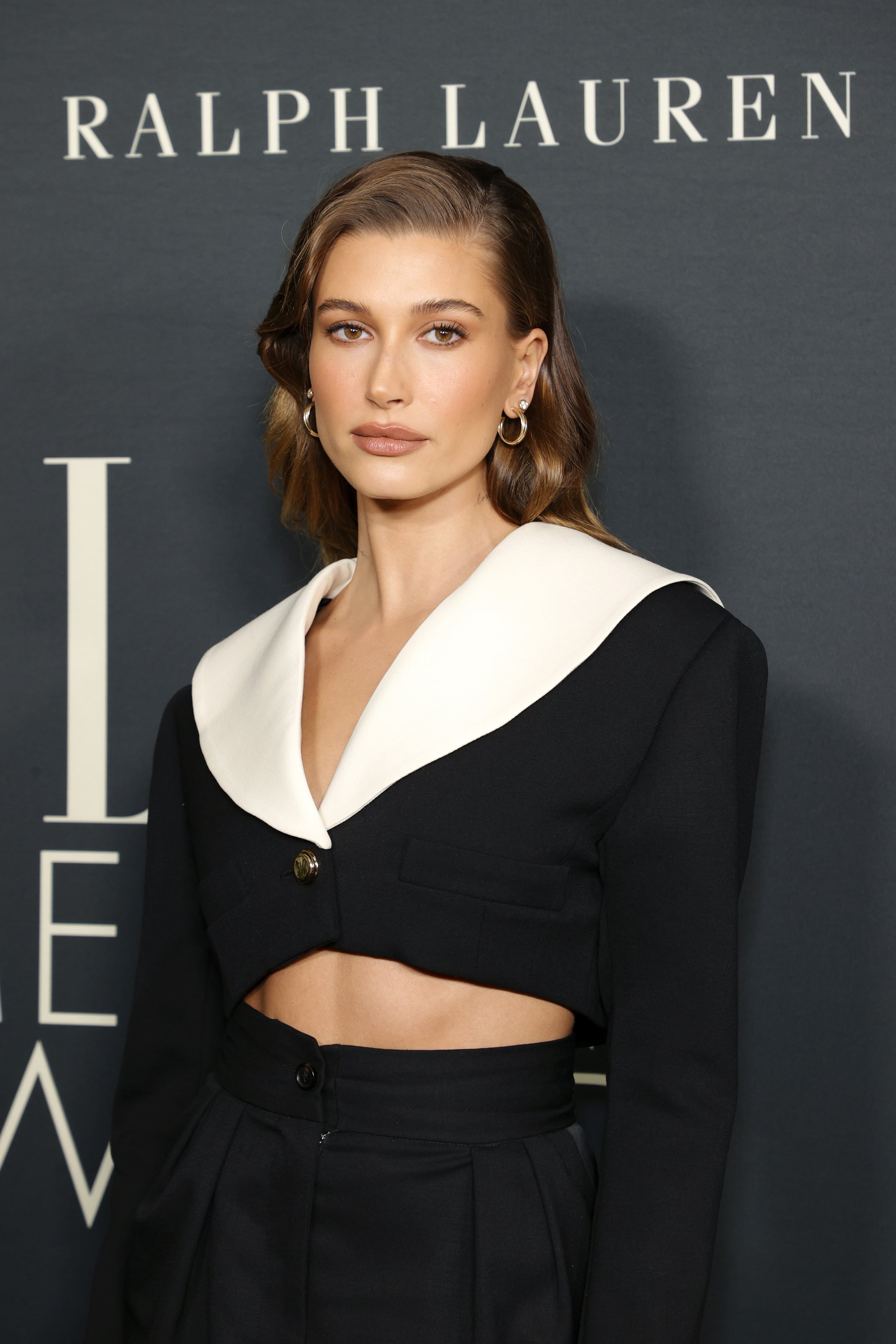 Image Source: Getty / Amy Sussman
Update: It looks like Hailey Bieber's nod to "glazed" skin in a recent post was, in fact, intentional. According to a Feb. 1 interview with "The Wall Street Journal," the model-turned-entrepreneur says that her trademark dewy glow is the goal behind her namesake beauty brand, Rhode — but for less.
"I know what I want to give to people," she tells the publication. "The whole ethos of my brand is access to really good quality products that are really affordable. I just don't see why a $200 cream has to be the answer to good skin."
While it's been in the works for more than two years, when you can expect the brand to launch, Bieber can only confirm it will be "later this year."
Original post: Hailey Bieber's beauty brand is no longer the stuff of rumours. Following reports earlier this year that the model had filed paperwork to trademark her middle name for usage in a beauty brand, the model confirmed in a 17 Nov. video that Rhode was indeed in the works.
While answering questions from fans on her YouTube channel, Bieber received an all-caps inquiry about Rhode. Bieber initially tried to discard the index card with the question, but instead said, "OK — I'm not gonna be shady about it. Rhode has been in the works for a very long time, and it is getting so close. It is coming in 2022, and I'm very, very excited." She added, "That's all I can say for now."
The scope of Rhode's offerings is currently unclear, although it's expected to include skin care products, as Bieber has often offered glimpses into her "glazed donut" routine, and in April 2020, she wrote about "diving so deep into skincare." Bieber said, "From how it's being affected from the inside out (what I eat and drink) and from what I use to protect and nourish it on the outside. trying to keep that glow from the inside out."
Rhode will join a long list of celebrity-owned beauty brands launched in recent years. This year alone has seen the arrival of Ariana Grande's r.e.m. Beauty, Pleasing by Harry Styles, JLo Beauty, and more.