Lottie London The Vampire Diaries Beauty Collection
You Can Pay For Lottie London's New "The Vampire Diaries" Collection by Donating Blood
As POPSUGAR editors, we independently select and write about stuff we love and think you'll like too. If you buy a product we have recommended, we may receive affiliate commission, which in turn supports our work.
Fans of "The Vampire Diaries," get ready to scream! Lottie London comes bearing the ultimate Halloween treat — the "The Vampire Diaries": Love Sucks makeup collection. It has been over five years since the final episode of the supernatural teen drama series aired in the UK, and we're all thirsty for a little piece of Mystic Falls as spooky season looms. Available to buy from 22 Sept, you're going to need to bury your makeup bag in a crate of vervain to keep your friends' hands off this limited-edition collection.
Instead of supplying us with lashings of fake blood and comedy fangs, Lottie London's seven-part "TVD" collection is your ticket to looking as sexy and mysterious as Katherine Pierce. Get ready to get your Bennett witch on too, because some of the products have supernatural colour-changing elements. Consisting of eyeshadows, blush, lipstick, eyeliners, and more, this nostalgic collection will see you through Halloween and beyond — or it will fit perfectly underneath your shrine to the Salvatore brothers. It's up to you!
Everything down to the shade names is inspired by the characters from the show, with clever nods to Elena Gilbert's epic love triangle with Stefan and Damon Salvatore, our favourite witch Bonnie Bennett, and, of course, the Originals and the Werewolves.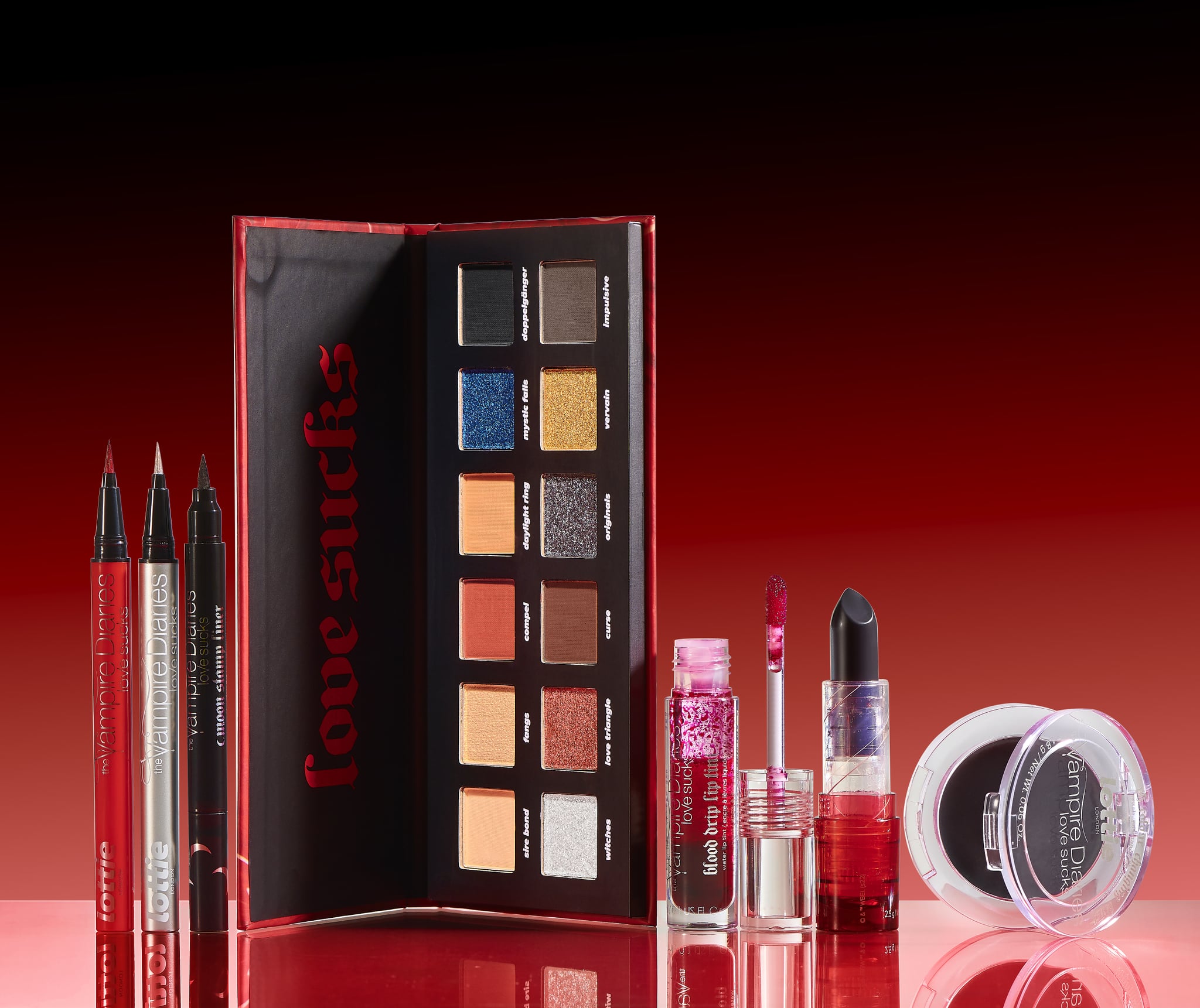 Image Source: Lottie London
Can't afford to splurge on beauty right now? Don't panic. Throughout October, Lottie London is giving you the chance to literally pay with your blood as part of its #BloodForBeauty campaign. The campaign hopes to save and improve lives, since right now one million more blood donors are needed in the UK to ensure patients receive the right type of blood. All you have to do is take a picture of yourself at a blood donation site and post it on Instagram tagging @lottielondon, or on TikTok tagging @mylottielondon, and use the hashtag #BloodForBeauty. Donors will be contacted by Lottie London via DM with details of how to receive the collection.
Ready to sink your teeth into each and every item? Don't worry, you won't have to compel us to give away the details. Read on to find out more.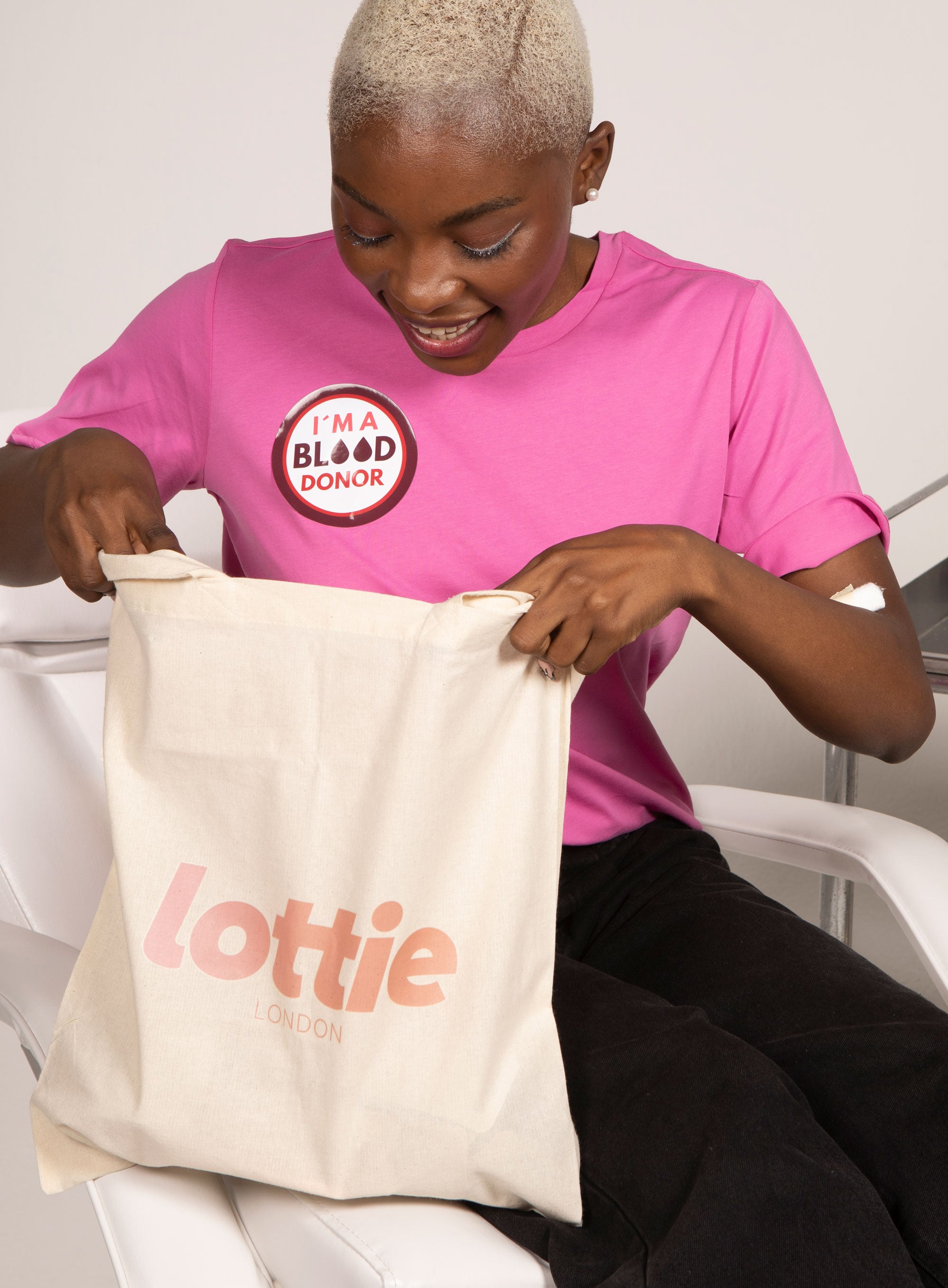 Image Source: Lottie London