Beyoncé Gifts Cardi B Renaissance Album, Handwritten Note
Cardi B Jokes She's Protecting Her Signed Gift From Beyoncé With "Laser Beams"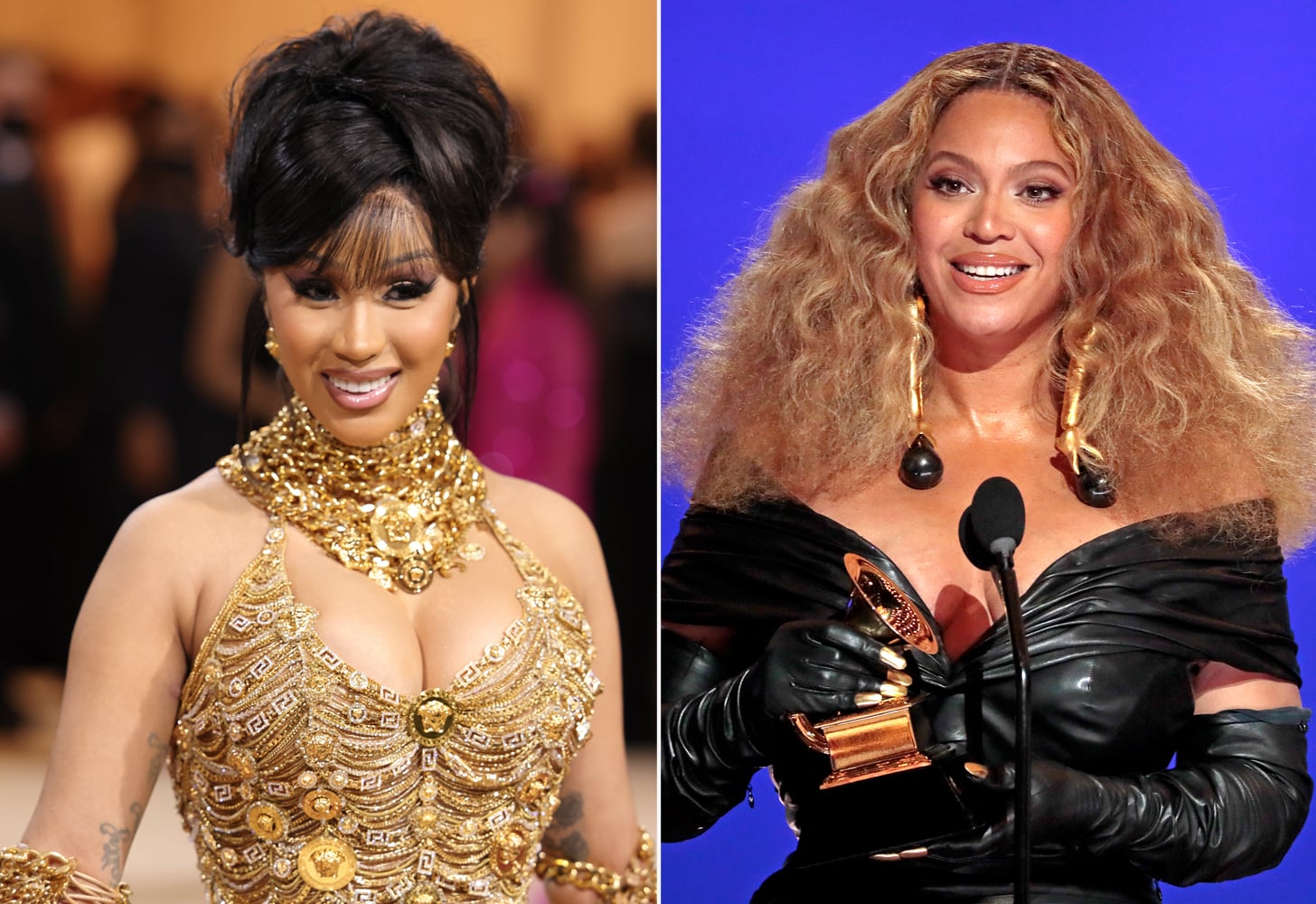 Beyoncé has been showering fellow celebrities with gifts this month. Just a few days after sending Sheryl Lee Ralph a gorgeous bouquet of flowers to celebrate the actor's historic Emmys win, the "Break My Soul" singer surprised Cardi B with a limited-edition "Renaissance" vinyl and personal note of gratitude.
Beyoncé wrote on the outer cover of the record in silver ink, "To: Cardi B. Hard working, beautiful and talented queen, thank you for always supporting me. Sending so much love to you and yours. Respect, Beyoncé." With Cardi B's 30th birthday coming up on 11 Oct., we have a feeling this already takes the No. 1 spot for best gift of the year.
The "WAP" rapper excitedly shows off the thoughtful present in a video shared to Twitter and on her Instagram Story on 19 Sept. "Look what Beyoncé sent me. Read it, b*tch," she says before warning fans of the measures she'll be taking to protect the prized possession. "I'm gonna put it in a glass frame with laser beams on it," she jokes. "Anybody that get mother f*cking next to it is gonna get electrocuted on mother f*cking sight." The Grammy winner concludes, "I just want to say thank you so much, I feel so special," before crooning a few lines from Beyoncé's "Plastic Off the Sofa."
Thank you Beyoncé❤️….sooo sweet and it means a lot 🥲 pic.twitter.com/YbVEQ6Z9Rc

— Cardi B (@iamcardib) September 19, 2022
Cardi B has shown her love for "Renaissance" from the start. After "Break My Soul" dropped in June, she danced to her own racy rendition of the single at home, and her video wound up being featured in Beyoncé's first-ever TikTok post. We absolutely love to see it.