David Beckham Queues to See the Queen's Coffin
David Beckham Queues For 12 Hours to See the Queen Lying in State
David Beckham said he joined the queue more than 12 hours ago pic.twitter.com/9vKGnrSatT

— Tanya Hines (@newsroomgirl) September 16, 2022
He might have an OBE and have met the Queen in person a number of times, but that didn't distract David Beckham from joining the queue with thousands of others to see the late monarch lying in state. For 12 hours (so far), the star has shared stories with members of the public as he weaves through the London streets to pay his respects to the Queen.
The former England football captain joined the miles-long queue at 2 a.m. on 16 Sept. as he "thought it would be a little bit quieter", yet was humbled to see so many people who also had the same idea. Although someone of his calibre could likely have jumped the queue, like many MPs who have been criticised, fans were quick to praise Beckham for mustling in with the public. "David Beckham has just gone by in the queue of queues hats off to him!" said one tweet, while hundreds of others echoed the same sentiment.
And the impeccably dressed Brit didn't disappoint in the sartorial stakes, either. Unlike the rest of us who, at 2 a.m. would likely have arrived in tracksuits, Beckham was dressed in a dapper suit and black tie, as a mark of respect, with a flat cap a la "Peaky Blinders" and an umbrella.
Speaking to ITV, he revealed that he grew up in a house of royalists and wanted to visit as he knew his grandparents would be there if they were still around. He has queued up on his own and chatted to the public around him about their memories of the Queen. He detailed he'd been speaking to an 84-year-old woman who was wearing high heels and loved hearing "different stories".
Beckham also revealed how important being the captain of England and singing the national anthem was to him. "That was something that meant so much to us, every time that we did it, it was something special," he said. As the momentous queue continues to wind slowly and steadily toward Westminster Hall, Beckham joked he kept getting "told off" for holding it up as people stopped to talk to him.
While the queue has taken on a persona of its own with hours of waiting expected, we're sure seeing Beckham amongst your fellow mourners would soften the waiting blow, especially as he is reported to have bought snacks for those around him including doughnuts and Pringles. Surely this means it's time for the OBE to be upgraded, no?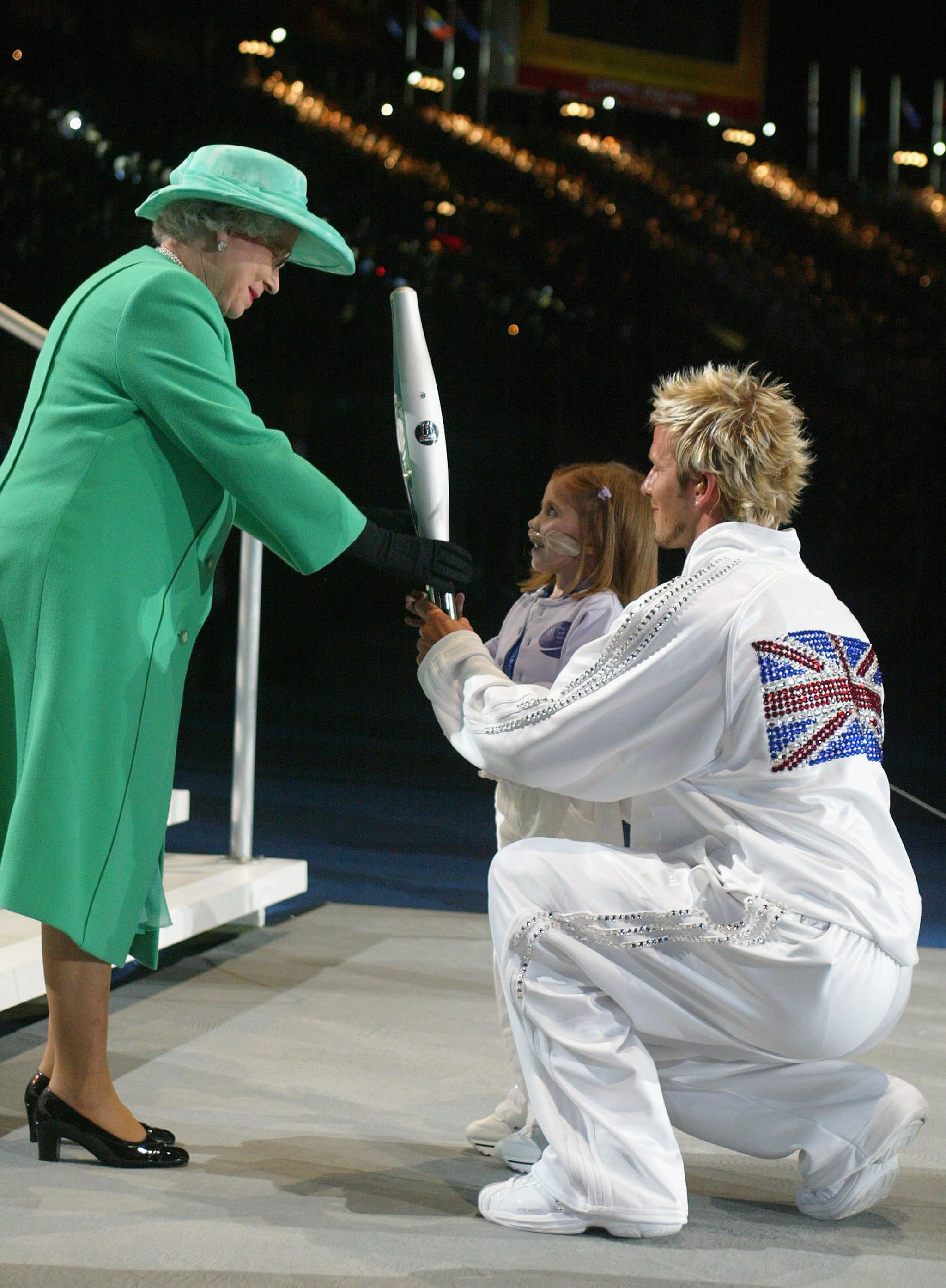 Image Source: Getty /Anwar Hussein