Emma Mackey and Margot Robbie Comparison
Emma Mackey Doesn't Think She and Margot Robbie Look "Anything Like Each Other"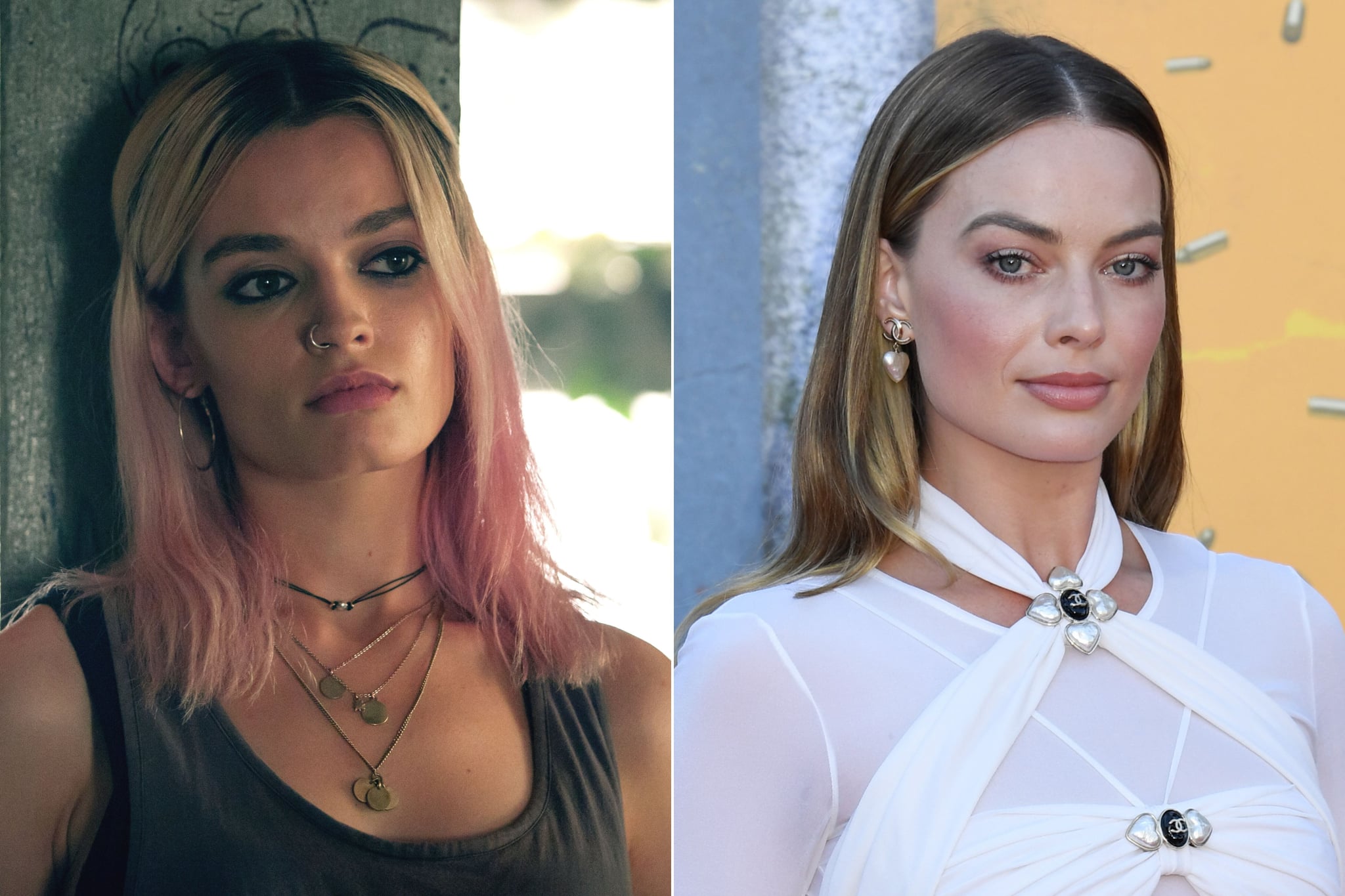 Image Source: Getty/Jon Kopaloff/FilmMagic and Netflix
"Sex Education" star Emma Mackey has spoken out about people comparing her to fellow actress Margot Robbie and has revealed she doesn't think she looks "anything like" the Australian star. Fans have long been claiming the pair are indistinguishable and, we have to admit, we do see the resemblance. Plus, both are set to star in Greta Gerwig's upcoming "Barbie" film, and some have speculated that they'll both be playing a version of the titular doll due to their similar appearance.
Mackey has been paralleled to the Hollywood star since her breakthrough role as Maeve Wiley in Netflix's "Sex Education" which came out in 2019. While being likened to the talented 32-year-old is an obvious compliment, Mackey doesn't see it herself. She told Total Film, "It's just funny. And I think Margot has had the grace and humour to be able to play on that, and allow me to be in the same film as her — bless her. It's just a joke in real life. I'm like, 'We don't look anything like each other'."
If you search "Emma Mackey and Margot Robbie" on Twitter or TikTok, you'll see thousands of people talking about their staggering resemblance through compilation videos and side-by-side images. One Twitter User wrote , "Emma Mackey and Margot Robbie are the same person and no one can convince me otherwise," while others have said that their likeness is "scary". They do both share the same sharp jawline and bone structure, full lips, and expressive eyebrows . . .
While they might share similar facial features, they are, of course, both individual star with their own identities. For example, Mackey is a natural brunette while Robbie is a natural blonde, and Mackey has brown eyes while Robbie has blue eyes. Mackey is also a few inches taller than Robbie, and Robbie is six years older than 26-year-old Mackey, so it's safe to say that they're not long lost twins!
Although, the French-British actress is by no means insulted by the comparisons to Robbie. In fact, she's pretty flattered by them. She continued, "I don't mind it. It's Margot Robbie. Are you kidding me? She's the best. I look up to her so much. I don't mind the comparisons. But it would be nice to move past that."
This isn't the first time Mackey has spoken out constantly being told she looks like Robbie. In a 2020 interview with The Independent, Mackey said that while it's a "lovely" comparison, she would rather "people focus on the jobs that we're both doing rather than what we look like". She elaborated, ""Hollywood churns out people who look the same and we love to put people in boxes," she added. "It's just a thing that we do as a species, we categorise people, we always have."
Image Sources: Getty/John Kopaloff/Film Magic,
Netflix
and Michael Loccisano/Getty Images