Hailey Bieber Talks Selena Gomez on Call Her Daddy Podcast
Hailey Bieber Says Relationship With Husband Justin Bieber "Never" Crossed Over With Selena Gomez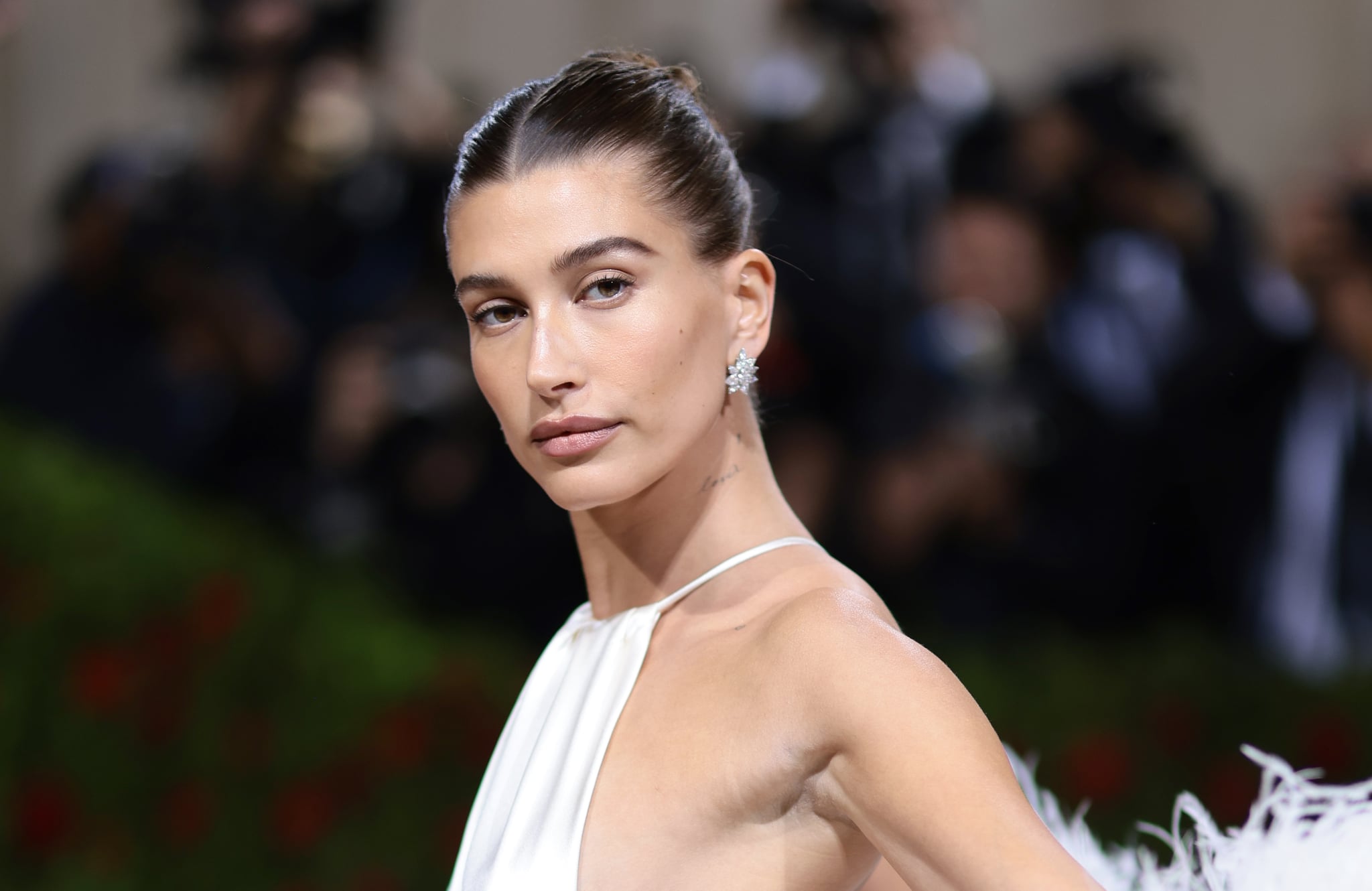 Hailey Bieber is finally addressing the drama between her and Selena Gomez, most of which was generated by public misconception, according to her. In Wednesday's new "Call Her Daddy" episode, host Alex Cooper asked the star point blank if she ever dated her now-husband, Justin Bieber, at the same time he was with his famous ex.
"No. Not one time," asserted Hailey, elaborating, "When him and I ever started, like, hooking up or like anything of that sort, he was not ever in a relationship. Ever, at any point. It's not my character to mess with someone's relationship. I would just never do that. . . . I can say, period, point blank, I was never with him when he was in a relationship with anybody — that's the end of it. And I had been involved [with Justin] since I was 18."
While neither Cooper nor Hailey actually said Gomez's name in the episode, the Rare Beauty mogul dated Justin on and off from 2010 to 2013 and again a few years later, rekindling their relationship before splitting for good in March 2018. Similarly, Justin and Hailey also dated on and off for a few years before they eventually tied the knot in a courthouse ceremony in September 2018, just a few months after getting engaged that July. They also had a second wedding ceremony in South Carolina a year later.
"The timeline, also that I think sometimes is in question, of us getting together and getting engaged and him having been spending time with his ex before that . . . this is so crazy, I've literally never talked about this ever . . . I understand how it looks from the outside," Hailey explained to Cooper. "But that was a situation where I know for a fact that it was the right thing for them to close that door, they were not in a relationship at that time, but of course there's a very long history there and it's not my relationship, it has nothing to do with me, so I respect that a lot, but I know that it closed a chapter and I think it was the best thing that could have happened for him to move on and be engaged and get married, and move on with his life in that way."
Hailey said she didn't want to speak on either Justin or Gomez's behalf "because it was their relationship and I honestly respect that very deeply, but I just know what was going on when we got back together and I know what had to happen for that to come back together in a healthy way." She also asserted that wouldn't have wanted to marry someone who didn't have closure with his ex.
The Rhode beauty brand founder also addressed continued "bullying" she's experienced from fans still hoping for a reunion between Gomez and Justin, despite his marriage to Hailey. "If we have moved on, why can't you? . . . It's hurtful," she said. She added during the episode, "I think it's sad. I think it's sad to be against someone's happiness. I think it's sad to not wish somebody well — who am I supposed to be that would be acceptable — and then that means I'm living for other people, and that means I'm being a people pleaser, which I struggle with a lot." Hailey also contended that she knows not everyone is "obligated to like me" but she hopes for a "mutual respect between people, and to me that means, you don't have to say anything — you don't have to like me, but you don't have to say anything either."
She's so used to the hate, she said, that she spent years feeling like she had to be "meticulous" about anything she said publicly, for fear of blowback.
During the episode, Cooper also asked Hailey about a moment at the Met Gala in 2021 when fans across the street from the Metropolitan Museum of Art started yelling Gomez's name when Hailey and Justin hit the carpet. "I did hear people yelling, it wasn't making me almost cry," said Hailey. "I think seeing the video back after, made me like, 'Damn, that sucks.' . . . It was disrespectful to me, to my relationship. . . . I've endured so much disrespect."
Listen to Hailey's full "Call Her Daddy" episode below.