Khloé Kardashian's Reaction to Tristan Thompson Cheating
Khloé Kardashian Reveals How She Found Out About Tristan Thompson's Paternity Scandal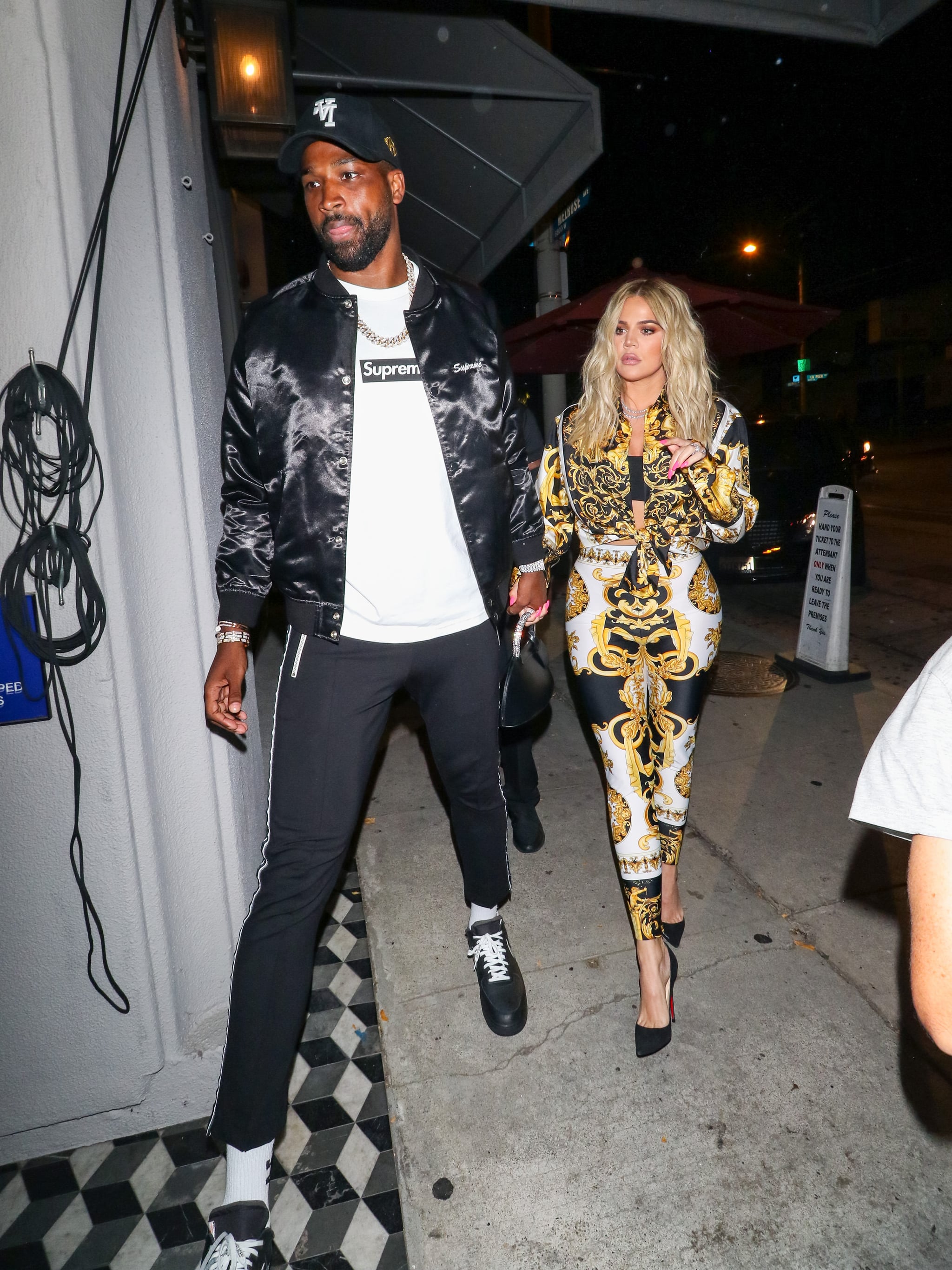 Khloé Kardashian continues to open up about her split from Tristan Thompson. During the season finale of "The Kardashians," the 37-year-old is shown filming the show after finding out from sister Kim Kardashian that Thompson once again cheated on her and was expecting a baby with personal trainer Marlee Nichols. "I find out what Tristan is doing with the rest of the world. A courtesy would be not doing it, but fine if you do it, you're not even going to give me a f*cking heads up before the rest of the world? It's just an additional slap in my face," she says. "It's humiliating. I'm embarrassed."
As footage of the couple with their 4-year-old daughter, True, plays on the screen, Kardashian says, "I'm replaying every event, every grand gesture, every trip, every date, every whatever. All of that was a lie." Referencing Thompson's previous infidelities, Kardashian adds, "When things happen to you a couple of times, you do kind of become immune to them, which is really sad."
It's also later revealed that Thompson had previously asked to split the cost of the house Kardashian currently lives in, but Kardashian said she wanted to do it all on her own. However, there were plans in place for him to move in with her and True. "This house was supposed to be mine and Tristan and True's home that we were supposed to have our family in," Kardashians says as she packs up Thompson's clothes. "It's really disappointing, and it's heartbreaking." She continues, "I wanted to believe that Tristan could change. I wanted to trust him and to believe that True and I were worth him changing for, but that's just life. Things just don't always go the way that we hope and plan."
Nichols gave birth to her son, Theo Thompson, with Thompson back in December 2021. At the time of his son's birth, Thompson denied being the father, though a paternity test later proved otherwise. Thompson then posted an Instagram Story that read: "Today, paternity test results reveal that I fathered a child with Maralee Nichols. I take full responsibility for my actions. Now that paternity has been established I look forward to amicably raising our son."
Kardashian and Thompson dated on and off from 2016 to 2021. They are no longer together, and Kardashian is adamant that she's done with Thompson. "One day, I will have the fairy tale that I hope to have," she says in the show. "I have had a lot of disappointment when it comes to Tristan, and I just want to protect myself. You can't make people do right by you, but you have the power to decide when you're not going to let people do you wrong anymore. Enough is enough."