Kylie Jenner and Stormi Support Travis Scott at Concert
Kylie Jenner and Stormi Show Travis Scott Some Major Love at His London Concert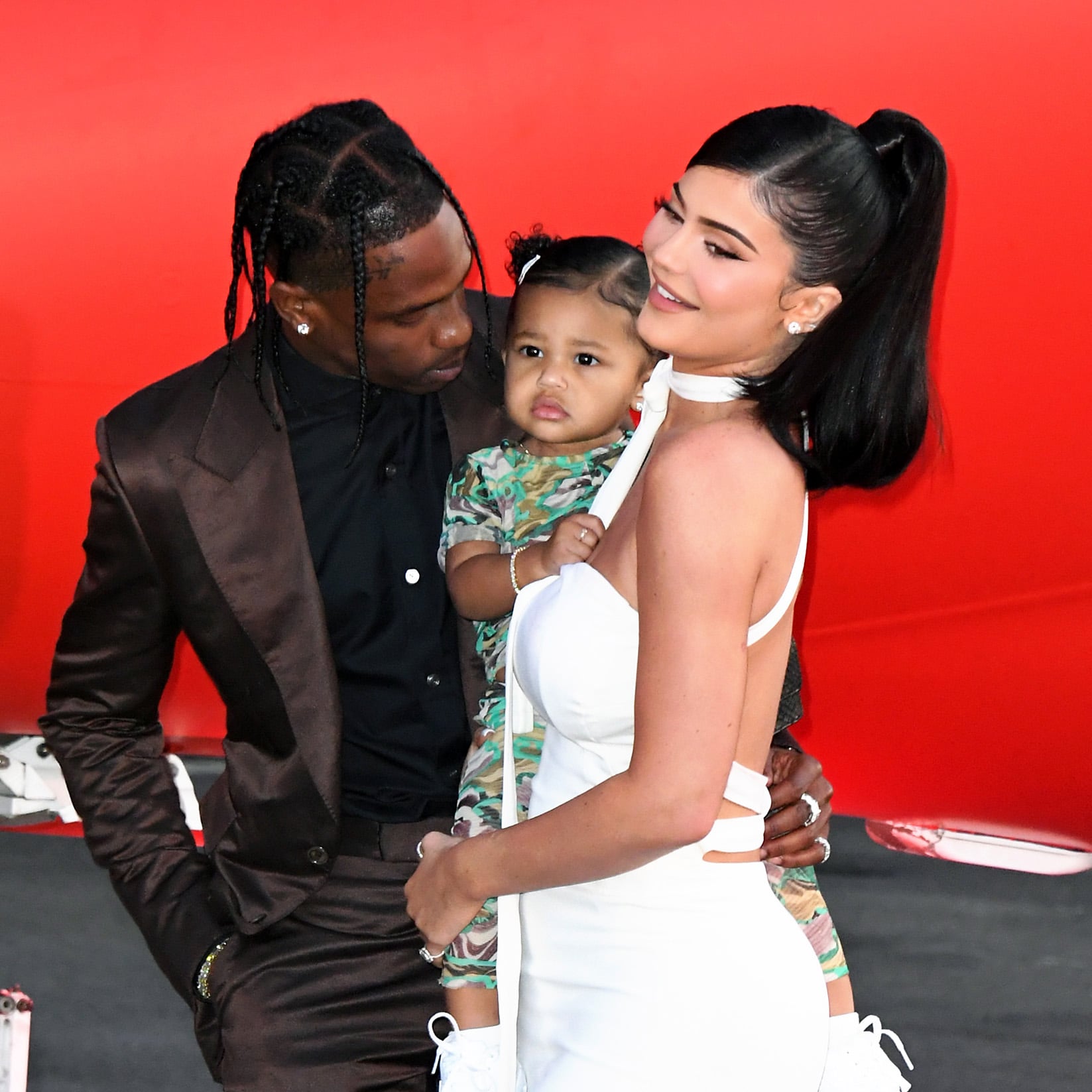 There's no doubt that Travis Scott's biggest fans are Kylie Jenner and Stormi Webster. The rapper's partner and their 4-year-old daughter were both on hand for his sold out concert at London's O2 Arena on Saturday night. This marked his first solo concert since the tragedy at the Astroworld Festival in 2021, and it was evident that Scott's family were there to surround him with their love and support.
Jenner posted a series of photos from the unforgettable night on her Instagram, including a sweet shot of her family embracing Scott backstage. Little Stormi can be seen wrapping her arms around her dad's legs during the family huddle. The 4-year-old wasn't just there for moral support though — Stormi came to rock out just like everyone else.
In another photo, the youngster can be seen raising her arms alongside her mum as they take in the show. Jenner also included a snap of Stormi wearing sparkly headphones and grinning on her mother's lap while she watched her dad perform. She may only be 4, but it's clear she's already a fan of concerts (at least ones where her dad is the main event). It's been a packed trip for the family as Jenner and Stormi have been taking shopping trips to Harrods, enjoying afternoon tea, and heading out for dinner at celebrity hotspot Nobu.
Jenner's post also includes a video clip of Scott's enthusiastic postshow celebration, which features him being showered with champagne. In a separate post, she shared a mirror selfie of her and Scott together alongside a bullseye emoji. Throughout all of the photos, the family's bond is on full display — the only person missing is the couple's infant son, whose name has yet to be announced. Although, at this rate, it won't be long before he's joining Jenner and Stormi in the crowd.