Lizzo Watches Love Island and Reveals Favourite Islander
Lizzo Admits She's Hooked on "Love Island," and All We Have to Say Is It's "About Damn Time"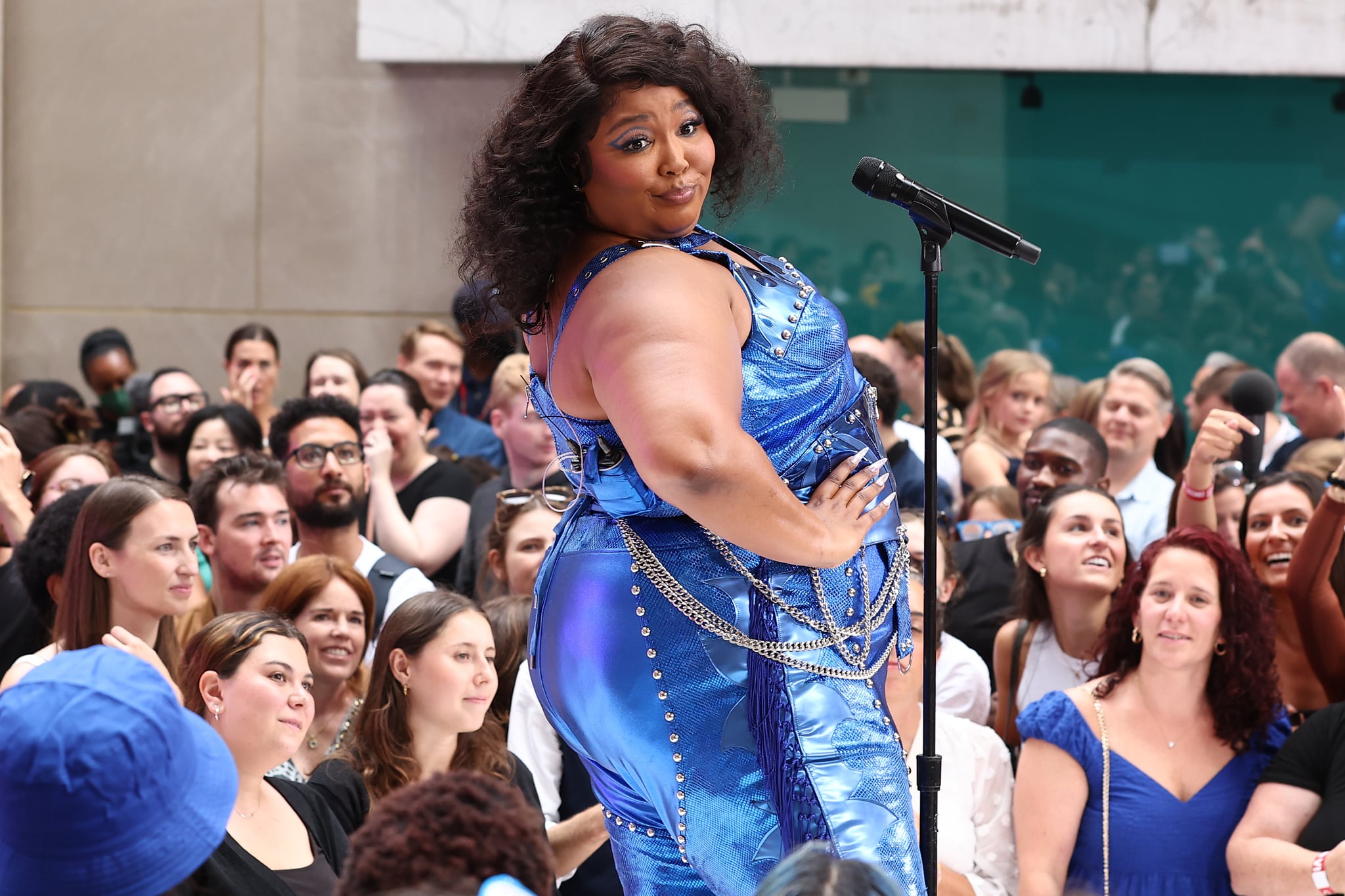 "Love Island" is known for attracting big viewing numbers, with many unlikely celebrities declaring themselves superfans. In the past, Margot Robbie, Millie Bobby Brown, and Chrissy Teigen have all revealed their love of the reality-TV show, but on 2 Aug, another superfan came into the spotlight: the one and only Lizzo announced she's also hooked on the UK version of the dating show.
While the winners of "Love Island" might have been announced on 1 Aug, with Ekin-Su and Davide being crowned the king and queen of the series, our friends across the pond are still two weeks behind as they catch up on episodes on Hulu. "Love Island" USA launched in July, but it seems there is a special place for the UK version in the hearts of some of our favourite celebrities.
We have to admit it's about damn time Lizzo got on board with our beloved dating show, so we were thrilled when she tweeted, "Y'all I put on #LoveIsland to fall asleep and now I'm hooked . . . Indiyah the baddest in the villa no kizzy".
Y'all I put on #LoveIsland to fall asleep and now I'm hooked…

Indiyah the baddest in the villa no kizzy 😮‍💨😮‍💨😮‍💨😮‍💨😮‍💨😮‍💨😮‍💨😮‍💨😮‍💨😮‍💨😮‍💨😮‍💨

— FOLLOW @YITTY (@lizzo) August 2, 2022
We couldn't agree with the singer more. Indiyah Polack, she of the now infamous catchphrase "may the best heartbreaker win," was a firm favourite from the beginning, so we are totally on board with Lizzo's thoughts. And it seems Indiyah herself, or the friends who have been running her account while she's been in the villa, can't quite believe it either. Indiyah's account simply responded with "NO WAY 😨🥹🤍".
We really hope Lizzo, who is in a relationship with comedian Myke Wright, approves of her relationship with Dami, too! Here's hoping he follows Hizzo's lead and sends Indiyah bunches of flowers the same way Harry Styles treats Lizzo.
We need to see a collaboration with Sasha Flute and Indiyah's recorder ASAP. And remember, we have been experts in all things "Love Island" — so, Lizzo, if you want to pull us for a chat, we're game.