Meghan Markle Marks 5th Anniversary of Grenfell Fire Tragedy
Meghan Markle Marks Grenfell's 5th Anniversary With a "Beautiful" and "Kind" Message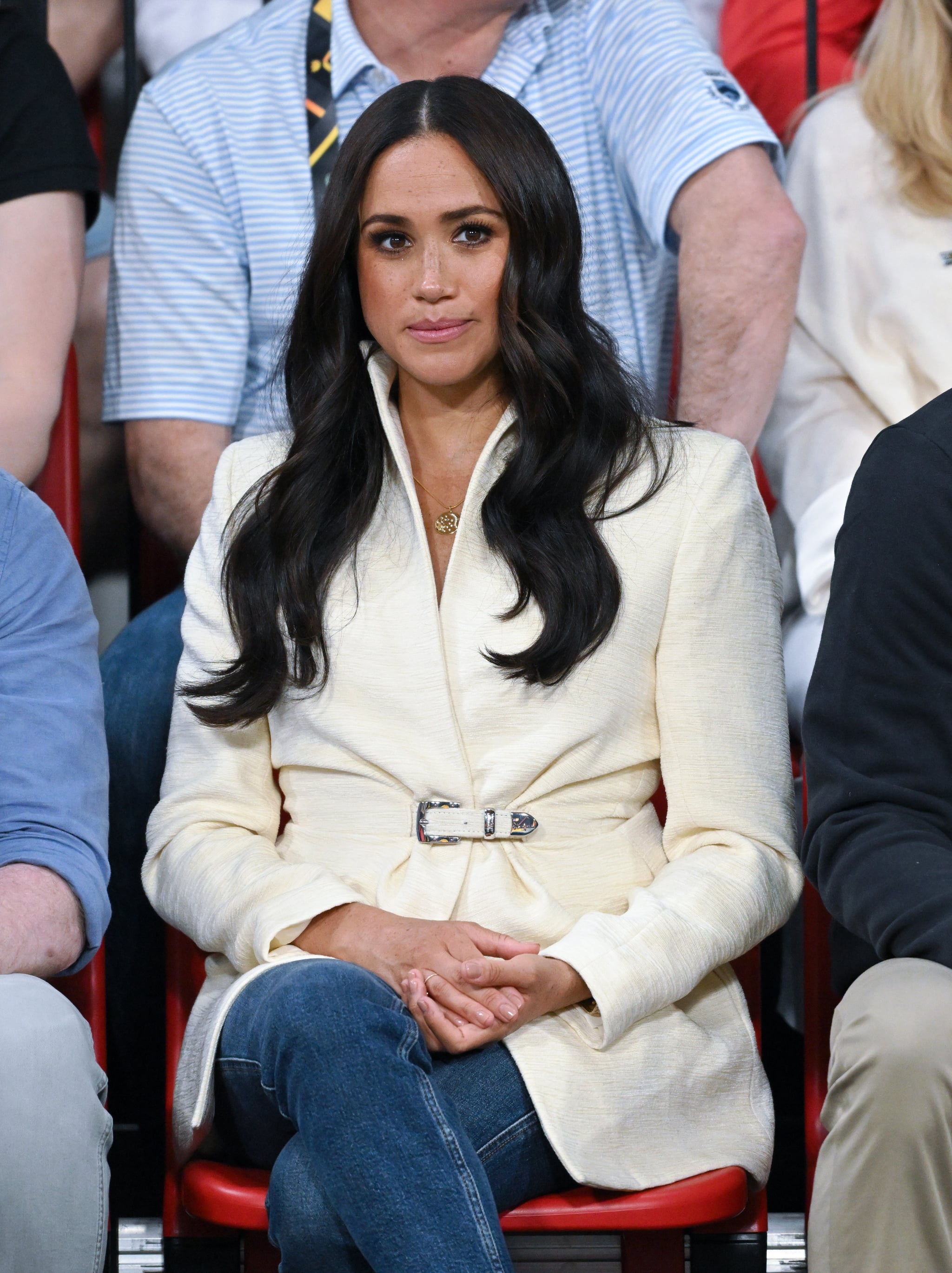 It's hard to believe it's been five years since the Grenfell Tower fire. On 14 June, the anniversary of the tragedy, Meghan Markle proved her thoughts were very much in London, despite living in California, as she reached out to the community affected by the devastating fire that claimed 72 lives and injured many more.
Back in 2018, the Duchess of Sussex supported the Hubb Community Kitchen, a group of women who came together to cook for their local community following the Grenfell Fire Tragedy in a bid to connect and begin to heal. She wrote a foreword for their book, "Together: Our Community Cookbook", which aimed to raise funds to renovate a kitchen for the homeless and bereaved local people — and has stayed in touch with them since.
The Hubb Community Kitchen instagram account wrote on 14 June: "Today is a day spent looking back, remembering and reflecting. I just found this picture of us all, on the day our cookbook came out. The Duchess had wrapped a book for each one of us and wrote a lovely message to each lady on the first page."
Markle's kindness stuck with the community, and she sent the important group of women a voice note this week. The Instagram message continued: "Always very thoughtful, today we received a lovely voice message from the Duchess, being the 5 years anniversary of the Grenfell tragedy, asking how we are, about our children and families and giving us news of hers. Just being her beautiful kind self."
The Duke and Duchess of Cambridge also paid tribute to those who lost their lives in the fire by attending a multi-faith memorial service on 14 June that took place at the foot of the Grenfell Tower. A statement by Grenfell United said: "Many think we would have moved on by now. But it's hard to recover when so little changes. The reality is, it's still as painful now as it was then."
Markle and Prince Harry most recently celebrated their daughter Lilibet's first birthday in London as they were in the capital to commemorate the Queen's Platinum Jubilee along with their son, Archie.
It was also recently reported that she visited nonprofit organisation Project Fearless, which serves girls and nonbinary kids in Amsterdam, ahead of its three-year anniversary earlier this year. While Markle might have chosen a permanent move to the US in 2020 as she took a step back from royal duties, these kind gestures prove she is still very much a support to communities around the world.