Rita Ora and Taika Waititi Are Married: Reports
Rita Ora Says She "Always Wanted the Fairy Tale" Amid Reports She Married Taika Waititi This Summer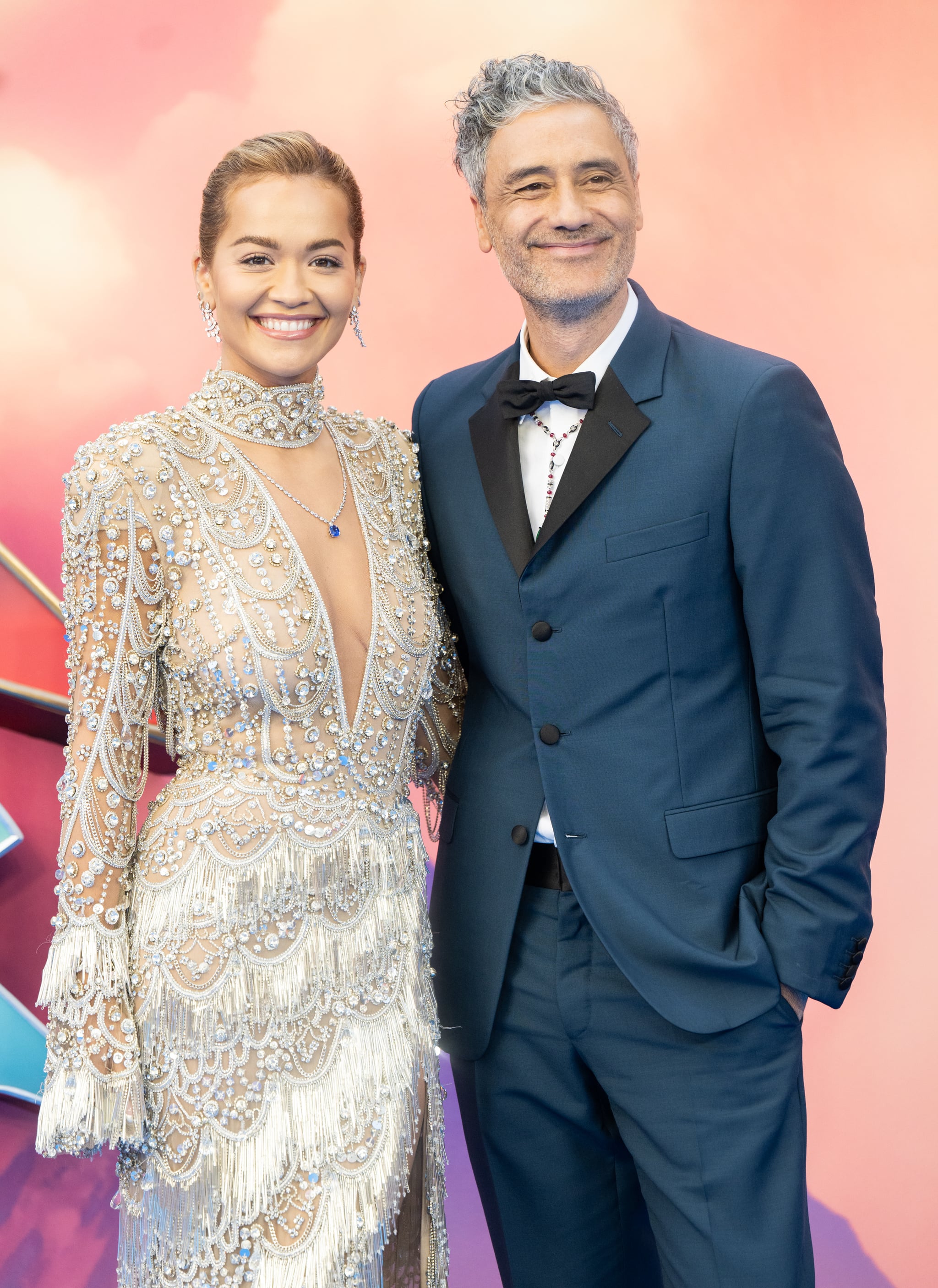 Rita Ora has given a rare insight into her relationship with Taika Waititi after the pair reportedly tied the knot this summer. While Ora has never explicitly spoken of her rumoured marriage, E! News confirmed the news through a source on 9 Aug, though details about the couple's ceremony have yet to be revealed. And now Ora has given perhaps the biggest hint yet as she spoke openly about her love life on her friend Jaime Winstone's podcast, "Greatest Night Ever", on 21 Sept.
"I'm in love. I'm very much in love. I'm in love, I'm in love, amen! But I love love as well. I've always been such a believer in it, and I've always felt like I always wanted the fairy tale, and that's what I grew up loving," the "Hot Right Now" singer said. She went on to credit her parents, Vera and Besnik, with her desire to settle down in a loving relationship. "My parents have been together for over 30 years, so for me it was always about love and finding a partner and all that, so I'm really happy I did. I made that choice. It made me happy, and I love Taika. He's so funny and lovely."
The Sun was first to report the news, and the Daily Mail noted that both have recently been spotted wearing gold bands on their wedding-ring fingers. It was thought the pair had married in an intimate ceremony in London, with plans for a bigger party later this year. On the podcast, Winstone went on to say, "There might be another greatest night ever coming," to which Ora replied, "Oh, I hope so! You're going to be hosting it and running the whole show." Fans instantly began to speculate if this could be the wedding bash.
Rumours about Ora and Waititi's romance began in April 2021 when the singer posted a cosied-up snap of herself and the director in an Instagram photo series. A month later, the Daily Mail reported that the pair were spotted at a party at Waititi's Sydney home, where they were seen packing on the PDA alongside Tessa Thompson. But they made things official in July 2021 with their first public appearance as a couple at Próspero Tequila's Fourth of July rooftop party in Los Angeles.
Though the two rarely address their relationship publicly, they've been seen at a number of events together over the past year — including the 2021 Met Gala, the 2022 Vanity Fair Oscars party, and a screening of "Thor: Love and Thunder."
Reps for Ora and Waititi did not immediately respond to POPSUGAR's requests for comment.