Shakira Opens Up About "Difficult" Split From Gerard Piqué
Shakira Talks "Incredibly Difficult" Split From Gerard Piqué: "It's Been Tough"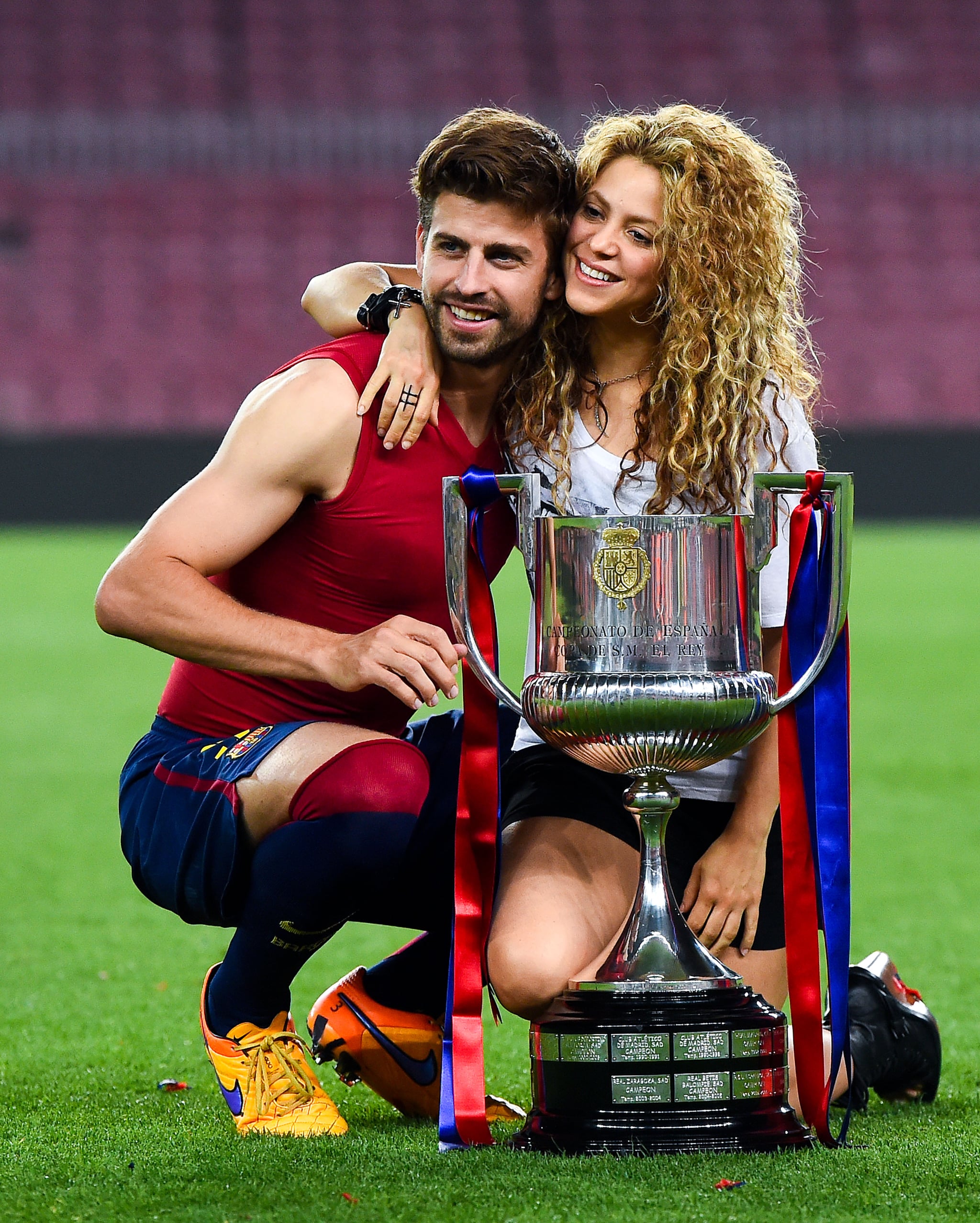 Three months after announcing her split from football star Gerard Piqué, Shakira is opening up about how the dissolution of her 11-year marriage has affected her. In a September interview with Elle, the superstar got vulnerable about her kids, her relationship, and how she's moving forward following one of the most "difficult" years of her life. "This is really hard to talk about personally, especially as this is the first time I've ever addressed this situation in an interview," she told the outlet. "It's been tough not only for me, but also for my kids. Incredibly difficult. I have paparazzi camping outside, in front of my house, 24/7."
Shakira shares two children with her ex, Milan, 9, and Sasha, 7. She explained, "We can't take a walk in the park like a regular family or go have an ice cream or do any activity without paparazzi following us. So it's hard. And I've tried to conceal the situation in front of my kids. I try to do it and to protect them, because that's my number one mission in life. But then they hear things in school from their friends or they come across some disagreeable, unpleasant news online, and it just affects them, you know?"
"Sometimes I just feel like this is all a bad dream and that I'm going to wake up at some point."
Shakira also said she's just trying to get through all of it as privately as possible. "I've remained quiet and just tried to process it all," she noted. "And yeah, it's hard to talk about it, especially because I'm still going through it, and because I'm in the public eye and because our separation is not like a regular separation."
The singer added that she has a strong support system of trusted friends who check in on her from time to time, but what she really needs right now is space. "Sometimes I just feel like this is all a bad dream and that I'm going to wake up at some point," she admitted. "But no, it's real. And what's also real is the disappointment to see something as sacred and as special as I thought was the relationship I had with my kids' father and see that turned into something vulgarised and cheapened by the media."
Shakira has a lot on her plate. In addition to her separation, the singer is also supporting her dad, who has spent much of the past year in the ICU, and she's currently being accused of tax fraud by the Spanish government, which she's adamantly denied. "Like I said, this is probably the darkest hour of my life. But then I think about all those women around the world who are going through hardship, who are going through a situation as bad as mine or as difficult as mine or worse," she said. "For those women like me who believe in values like family who had the dream, the big dream of having a family forever, to see that dream broken or shredded into pieces is probably one of the most painful things that you can ever go through."
Still, Shakira doesn't intend to go down without a fight. "I think that women, we are resilient," she adds. "So you ask me how I manage this. And I just manage, I guess, reminding myself that I need to become an example for my kids, that I need to be what they want, what I want them to become. And I want to be there, also, for all the people who have shown me their love and support. That is my biggest strength. That's my most powerful engine right now."