Britney Spears and Elton John Song Hold Me Closer
Britney Spears's "Hold Me Closer" Collab with Elton John Is Officially Coming Before August Ends
Britney Spears's musical comeback is finally — FINALLY — here. Earlier this month, Variety reported the singer's collaboration with Elton John on a new version of "Tiny Dancer." Now, fans can listen to the single, which is called "Hold Me Closer," as of 26 Aug.
The dance pop track — which is similar to John's other recent hit with Dua Lipa, "Cold Heart" — combines the chorus of John's iconic "Tiny Dancer" with verses of his 1992 song "The One."
Interscope Records had previously revealed that the single — which quickly topped the music charts around the world — would be released on 26 Aug., in a press release received by POPSUGAR. The accompanying track art features childhood photos of both Spears and John, with the former appropriately dressed in a dance costume.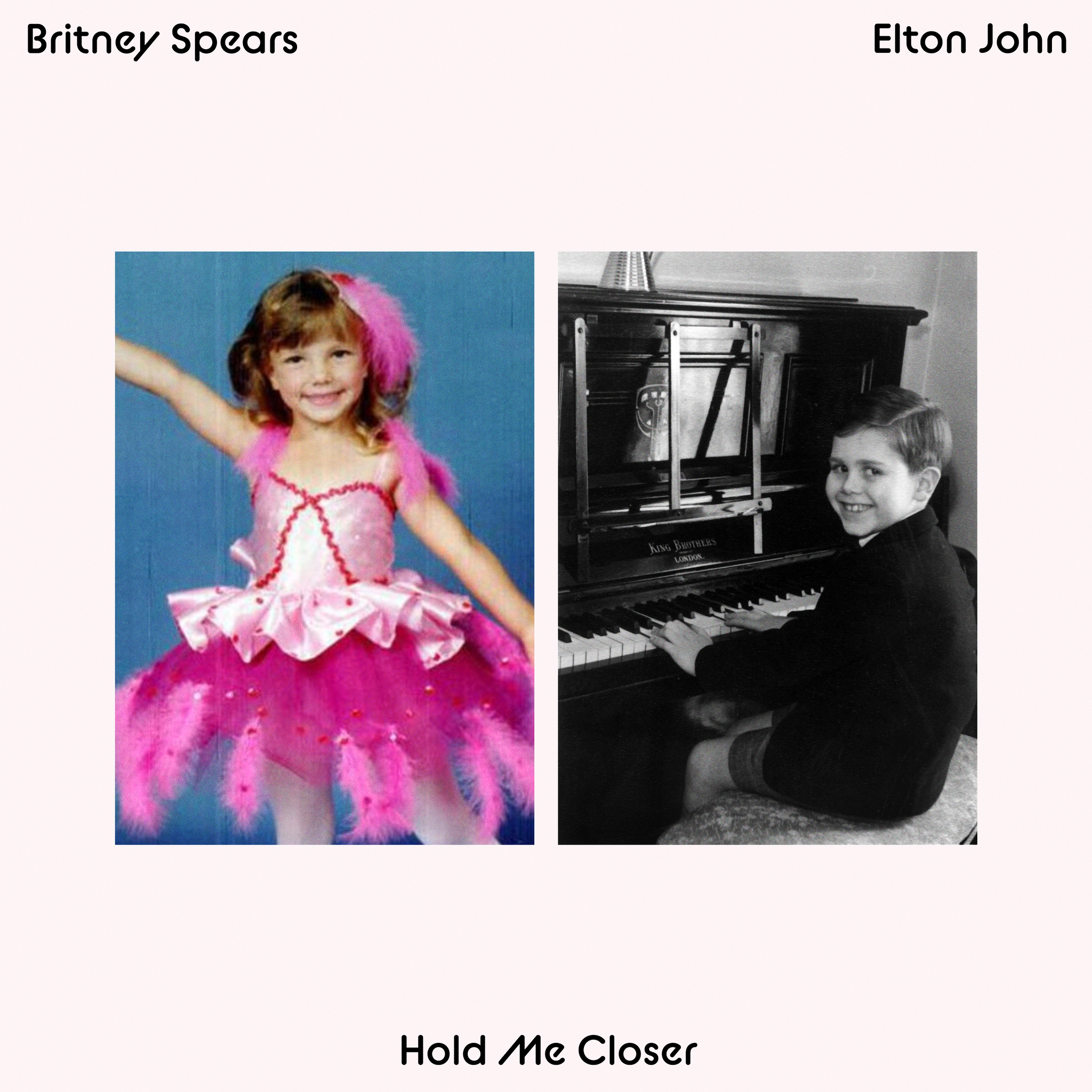 Image Source: Interscope Records
The duet's existence was initially confirmed on 2 Aug. by one of Spears's friends, Paris Hilton. In an interview with Paul Barewijk for his show "Paul Voor Je Neus," Hilton said she'd heard the song already. "It's gonna be iconic," Hilton said. "I just heard it a couple days ago in Ibiza, and it is, it's insane."
The official confirmation comes several weeks after Spears shared a homemade video of herself singing a new version of ". . . Baby One More Time," expressing that she had been asking "for what I wanted for 14 years . . . a different version of 'Baby.'" On 17 Nov., 2021, a source informed People that Spears "wants to give her fans a new album," so the possibility of new music has been on the table for a little while.
However, the musician, who married Sam Asghari on 9 June and whose 13-year-long conservatorship ended on 12 Nov., 2021, has also been vocal on social media over the past year about her fears about returning to the recording industry. "After what I've been through, I'm scared of people and the business !!!! They really hurt me !!!!!!!" she wrote in an Instagram post shared on 3 Jan.
But now, she's finally re-entering that world — and maybe the official new version of ". . . Baby One More Time" is next.