Charithra Chandran Discusses Her Role in Bridgerton Series 2
"Bridgerton" Star Charithra Chandran Opens Up About her Journey into the Acting World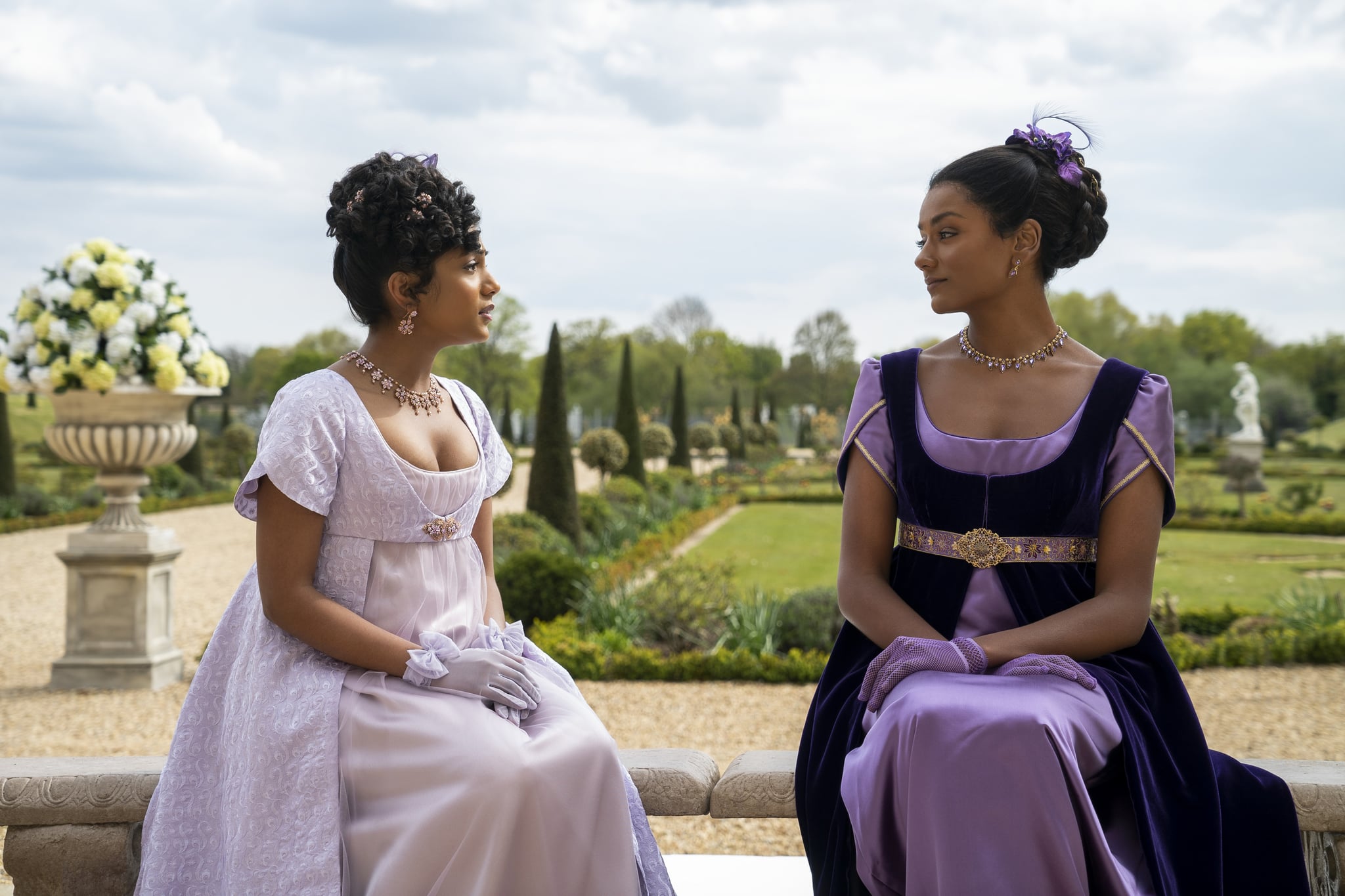 Whilst there are plenty of exciting new TV series to come in 2022, this year's offerings has been nothing short of impressive. One TV show that's garnered an impressive fan base this year is the book-to-TV adaptation of Alex Rider as its second series landed on IMDB TV in Dec. 2021. The new series stars newcomer Charithra Chandran, who's recently been announced to join the cast of Bridgerton, playing the role of Edwina (sister of Kate Sharma, who will be played by Simone Ashley). We caught up with Chandran to talk about her journey into the acting world, and what we can expect to see from her characters in Alex Rider and the upcoming Bridgerton series.
POPSUGAR: Tell us a bit how you got started.
Charithra Chandran: I've been performing all my life. I was probably that annoying child that was always putting on plays I had made up. I was lucky enough to then go to a uni where there was a lot of theatre happening and so I spent most of my time doing drama at uni, probably more time than studying. As I graduated, I had a corporate job lined up, so I took a year out [before that] to pursue drama, essentially just to get the ants out of my pants before I settled into this 60-hour-a-week job. Then I decided that, actually, I was having the best time of my life. I owed it to myself to at least try and see where this goes. I literally called and emailed various talent agents in the UK that I admired, and a couple got back to me. I had meetings with them, and I signed with the one that I personally connected with the most!
PS: What was it like making such a big decision to pursue a different career path?
CC: It probably tells you I haven't lived that hard a life, but it was probably the hardest decision I ever had to make. Throughout uni and school, I worked so hard academically to get this job and the prestige that it holds. To outsiders it could have been seen like I was cursing a gift horse, or whatever that saying is, and I'm sure that plenty of people thought I was throwing away a good thing.
What I thought to myself was that my immigrant parents worked so bloody hard all their lives, so that I could pursue my dreams and live my life to the fullest. Their circumstances were such that their focus was on surviving. I'm so grateful that I can focus on thriving, as cheesy as that is to say. I felt like I owed it to myself, and I felt like I owed it to my parents for everything that they'd done for me to truly pursue the path that would give me the most happiness. Unfortunately, the stereotype holds true that everyone we know are doctors, academics, engineers, et cetera. The natural reaction is to fear things that you don't know, so obviously they were a bit scared for me. They know that this industry is unstable, but ultimately they'll support me through anything.
PS: Glad to hear it! How did it feel to be a part of the Alex Rider series?
CC: It was such a fun experience. The rest of the cast are so incredible, and they made me feel right at home. I'm incredibly grateful to the show because it's my first professional job on TV, so it was an incredible experience.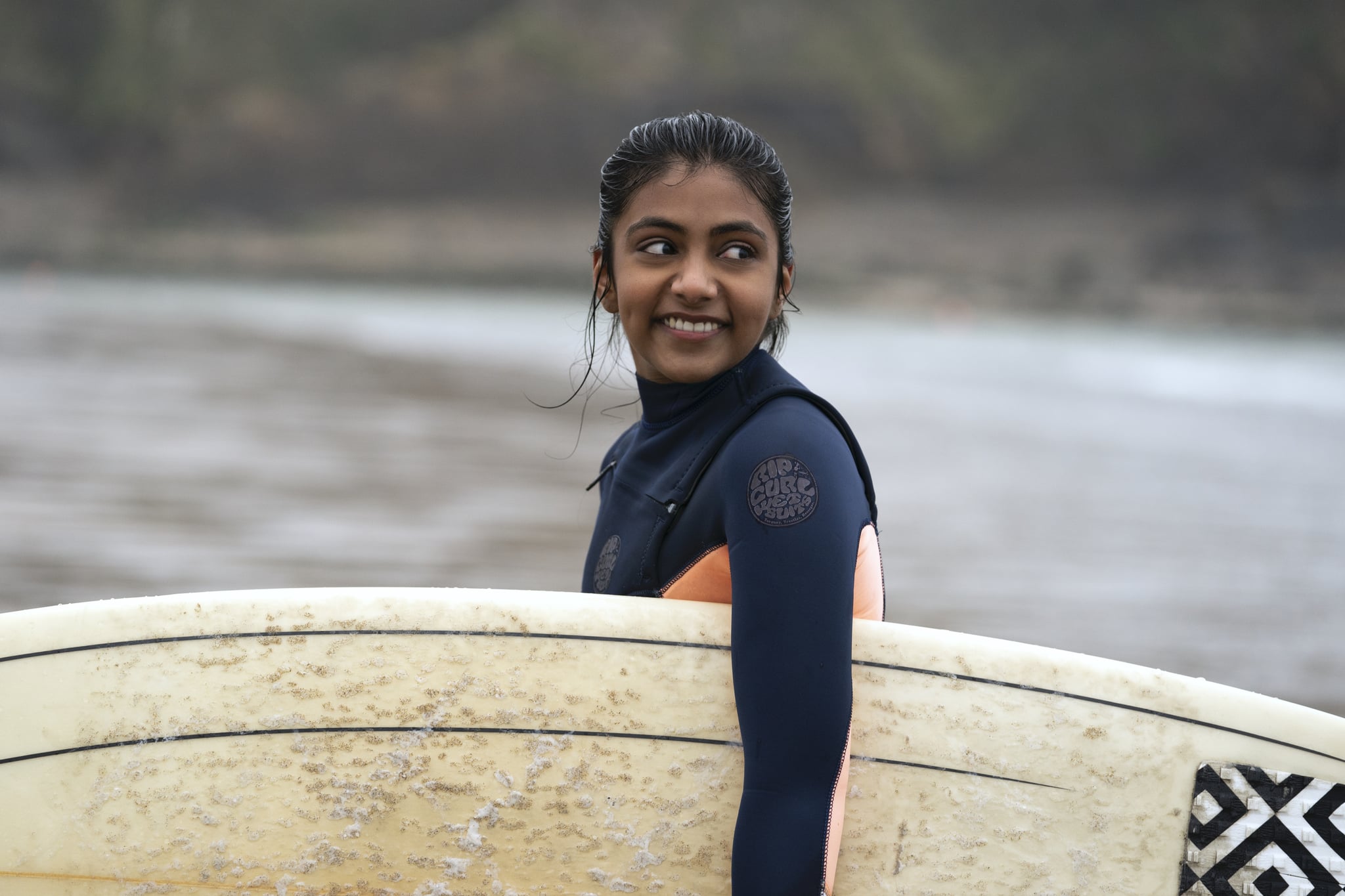 PS: What can you tell us about your character Sabina? Do you relate to her in many ways?
CC: There are so many things to admire about Sabina. I think what Sabina represents is how every woman holds power. You don't need to be a super spy. You don't need to have all these incredible skills to be a hero, to be brave. You can be a very, quote unquote, normal, ordinary person and still show immense strength and courage. What I really like and relate to is how close she is to her dad because that rings true for me, too. I'm very, very protective over my father, and it was really beautiful to be able to play that relationship with Hari Dhillon who plays my onscreen dad.
PS: You're also joining the cast of Bridgerton next year. How did that come about?
CC: I actually auditioned for Bridgerton and Alex Rider in the same week. I got the job in Bridgerton while I was shooting Alex Rider, and I was actually shooting both simultaneously for a few months. Because of COVID and the lockdowns, it was actually such a privilege because it was something to do — it was the best time, because I was occupied.
"I felt like I owed it to myself and I felt like I owed it to my parents for everything that they'd done for me to truly pursue the path that would give me the most happiness."
PS: Bridgerton is a show that's known for its diverse cast. What was it like to be a part of that narrative?
CC: It was an honour. I think it's such a revolutionary show, and I would like to think in some way it's done what Hamilton has done for TV. It shows that casting people of different ethnicities works and that people love it, and it's a formula for success.
PS: It certainly does. What can you tell us about the role you play?
CC: Edwina is Kate Sharma's sister, and she is full of surprises. She is definition of don't judge a book by its cover. I'd say she goes on the biggest journey in the second season. She's amazing. God, it's going to sound so obnoxious me saying this about my own character . . . but people are going to love her.
PS: How would you describe the relationship between Kate and Edwina?
CC: I would describe it is that they are each other's soulmates. People often think that soulmates has to mean a romantic relationship. But I would say that in most people's lives, it tends not to be, right? I would say my soulmate in real life is my best friend. And for Kate and Edwina, it's each other. It's the most important relationship in each of their lives.
PS: We can't wait to see how it all unfolds. Finally, what's next for you?
CC: I'm sort of going with the flow at the moment. I had such a great 2021, and I'm trying to just enjoy the hard work. Alex Rider has come out, and it's great to see that people are loving the second season. Bridgerton is obviously coming out soon, so I'm just trying to enjoy what I've done so far.