Elizabeth Olsen on the Future of the Scarlet Witch
Elizabeth Olsen Says She Hopes For "Some Sort of Redemption" For the Scarlet Witch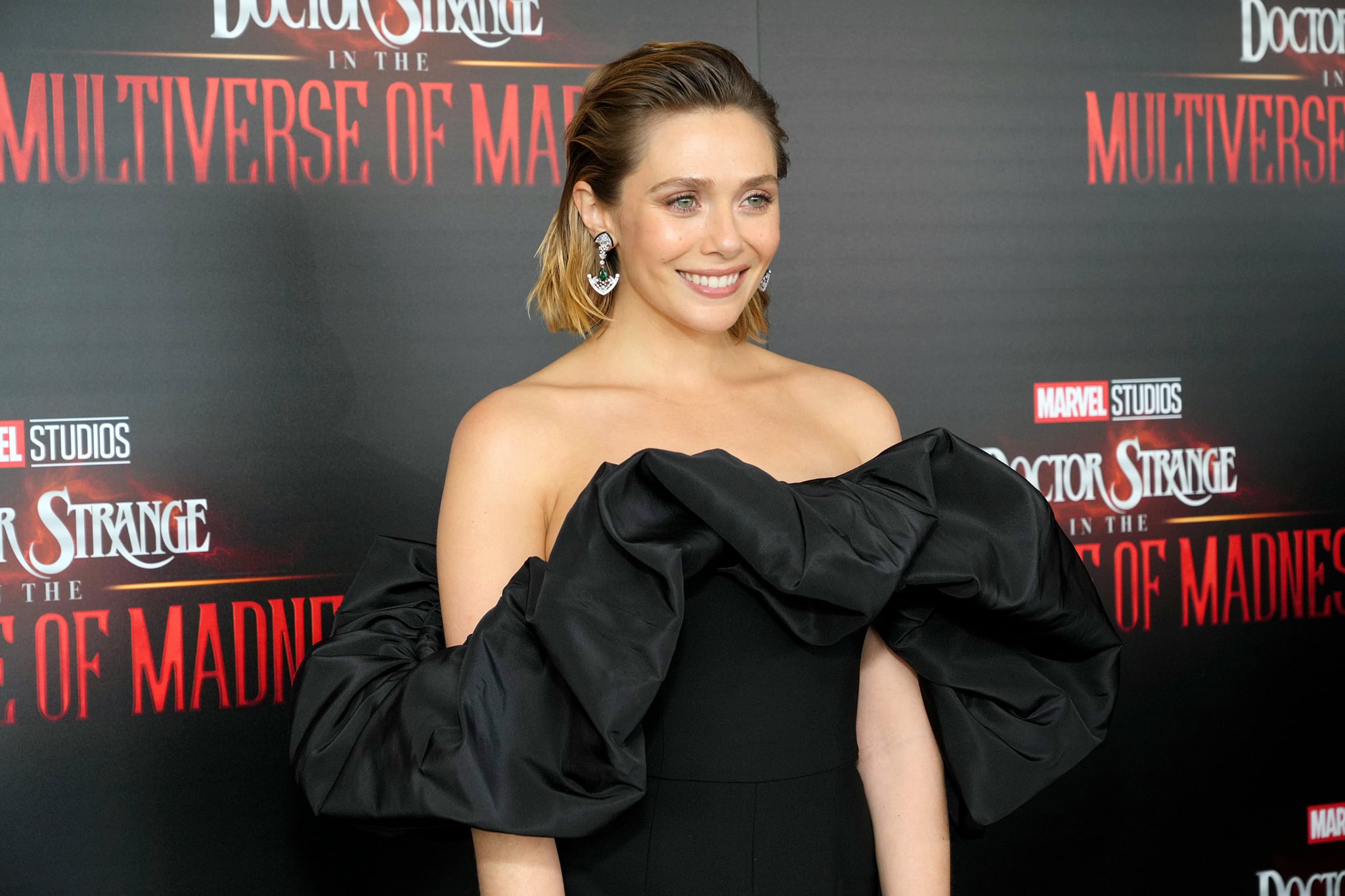 Elizabeth Olsen is reflecting on her portrayal of the Scarlet Witch — also known as Wanda Maximoff — and the character's future following her last big-screen appearance. In a new Variety feature, Olsen said of the Scarlet Witch, "At least in my experience, it's been hard as a woman to express rage. It's one of the most amazing feelings, because it's so specific: You can know exactly why you're angry."
Wanda certainly has a myriad of reasons to be angry, and her fury reaches a breaking point in "Doctor Strange in the Multiverse of Madness," when she turns malevolent. Wanda's layered, slow-burning character transformation was made possible by Olsen's talent. "We only even would have dared attempt something like 'WandaVision,'" showrunner Kevin Feige said in the 28 Sept. feature, "because Lizzie is such an outstanding actor."
Wanda's story appears to reach a (spoiler alert!) bloody end in "Multiverse of Madness," but Feige made some cryptic comments to Variety about a possible future for the Scarlet Witch. "There really is so much more to explore," he said. "We still haven't touched on many of her core storylines from the comics."
When reminded that Wanda dies — or appears to — at the end of "Multiverse of Madness," Feige pushed back at that assumption. "I don't know that we saw her under rubble? I saw a tower coming down, and a little red flash. I don't know what that means," he said. "I'd work with Lizzie for another 100 years if we could. Anything's possible in the multiverse! We'll have to see."
When told about what Feige had said, Olsen stayed mostly mum. She said she hoped for "some sort of redemption" for her character but clarified that "I really don't know my future." All in all, she's keeping things under lock. "It's good for me to know how he communicates about it," she said. "Because I really, genuinely feel like my job is to keep my mouth shut until he makes an announcement of any kind."
Before she potentially returns to the MCU, Olsen will have another opportunity to showcase her talent for embodying complex, rage-filled characters in HBO Max's "Love and Death." She'll play Candy Montgomery, who was accused of killing her husband's lover in the 1980s but found not guilty after pleading self-defence.
In the interview, Olsen declined to reveal any real-life inspirations that help her portray fury so convincingly on screen. "Oh, those are fun secrets to keep," she said. "But I do have rage. I feel like the moment you, as an actor, reveal things about yourself that are kind of your 'fuel,' for lack of a better word, then your fuel's exposed and it means less."