When Will Taylor Swift Release Rerecorded 1989 Album?
We're Pretty Confident Taylor Swift's Rerecorded 1989 Album Will Be Released This Month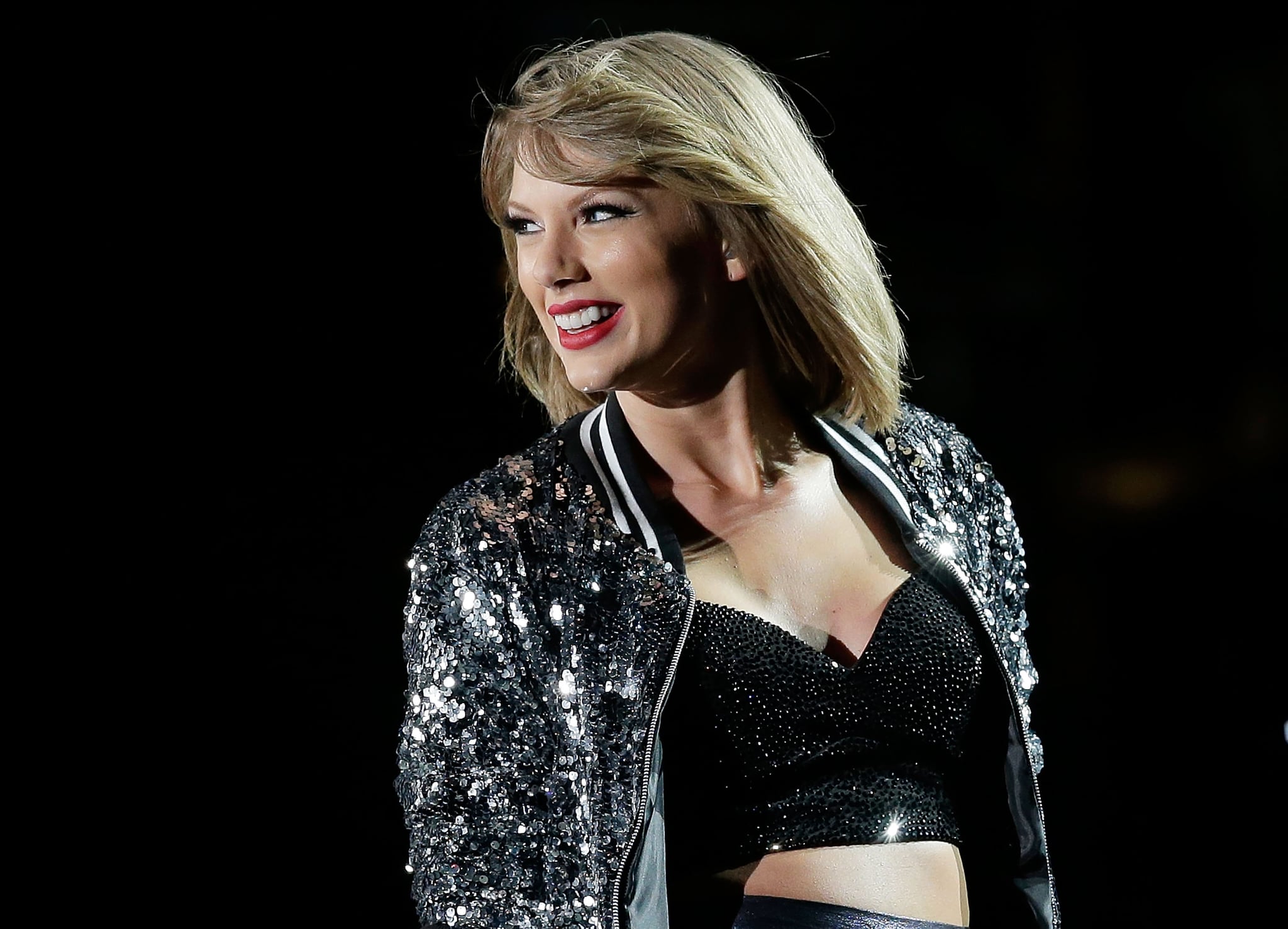 Taylor Swift released her rerecorded Fearless album on 9 April, and it has us even more excited about her upcoming releases. While we'll have to wait a while for her to release her rerecorded Reputation album, the next release might not be that far away. Because Swift loves dropping clues through Easter eggs, we are pretty confident that she's releasing 1989 (Taylor's Version) next.
For starters, she's already started rerecording this album specifically. In the trailer for Spirit Untamed, she gave us the first glimpse of her updated version of "Wildest Dreams." Fans have also noted that she appears to be dropping Easter eggs in recent interviews. During her appearance on Good Morning America in the US, she wore heart earrings that bore a striking resemblance to the heart featured in her "Blank Space" music video. She has also been wearing a lot of florals in promos for Fearless (Taylor's Version), which could be a reference to the "Blank Space" lyric "Rose garden filled with thorns" and the "Wildest Dreams" lyric "Red lips and rosy cheeks."
It's also worth noting that Swift would have the most to gain from her rerecorded 1989 album. The whole goal of rerecording her albums is to own the master rights to the songs, and 1989 is filled with some of her biggest hits, including "Blank Space," "Shake It Off," and "Style." Seriously, think about how many shows and movies have included "Welcome to New York."
So, when can we expect 1989 (Taylor's Version)? Given that she first teased "Love Story (Taylor's Version)" in December 2020 and eventually released Fearless (Taylor's Version) in April, it's likely there will be a four-month gap. That means we could be looking at a summer release date. During her appearance on The Late Show With Stephen Colbert on 13 April, Swift made reference to a handful of dates and numbers, which Swifties think could be her way of hinting at the first single and album release date.
Most recently, Swift dropped new merchandise that some fans think are Easter eggs. The "Just a Summer Thing" collection looks strikingly similar to the 1989 album — from the colour scheme to the clouds — and even features the text "Taylor Swift Est. 1989" on some merch. Can it get more obvious than that? The title of the collection, which is a lyric from "Betty," could also be a clue about the potential release date. The following lyric in the song is "I'm only 17, I don't know anything," which some fans think signals a potential announcement is coming on 17 June. Swift previously teased this date when she virtually appeared on the iHeartRadio Music Awards in May. During her acceptance speech for pop album of the year, fans noticed that the recording studio behind her was actually a green screen. And when fans tracked down the actual image, they discovered that it was taken on 17 June.
While it's possible Swift will announce 1989 (Taylor's Version) on 17 June and release it the following day, since album releases are usually on Friday, it seems more likely she'll release it a week later on 25 June. Not only does this build up the momentum for the album release and give Swift a chance to possibly release the first single, but guess what 6 + 2 + 5 equals. Yep, 13. BRB, grabbing our Polaroid camera and sunglasses as we get ready for 1989 (Taylor's Version).
Image Source: Getty / Mark Metcalfe