The Best 2000s-Themed Peloton Rides
Break It Down and Break a Sweat With These 2000s-Themed Peloton Rides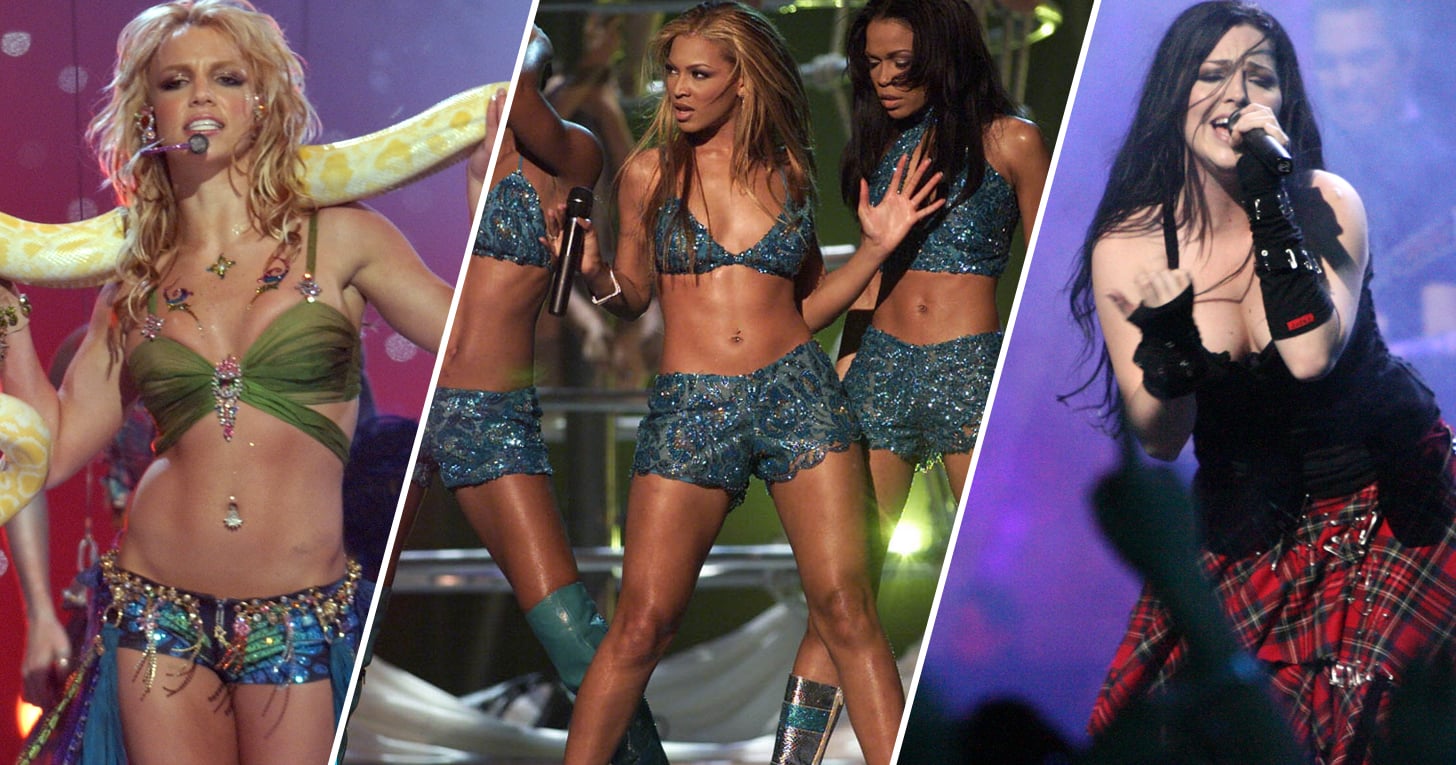 There's nothing like really great music to get you through a tough cycling session, and the songs of the 2000s never fail to deliver. If you're in the mood to listen to some throwbacks while you pedal your hardest, you're going to love these themed rides from Peloton. They feature all your favourite 2000s-era tracks — from Britney Spears to Destiny's Child to Evanescence — so you can jam out while you work out. Just skip the velour tracksuit because you're going to get sweaty.
The Best 2000s-Themed Peloton Rides
20-Minute 2000s Ride With Jess King: What better way to put a pep in your step than a playlist filled with the top hits of the 2000s? Turn your workout into a dance party with Justin Timberlake, Timbaland, and all your favourite pop songs from the decade.
30-minute Britney Spears Ride With Cody Rigsby: This Britney Spears-themed ride takes "Oops I Did It Again" to another level, because you'll be pressing that replay button for sure — this class is that fun.
30-Minute 2000s Rock Ride With Leanne Hainsby: 2000s pop music is certainly iconic, but you can't go wrong with the decade's rock hits from artists like Linkin Park and AC/DC. They're all part of Leanne Hainsby's 2000s Rock Ride — a headbanger and a buttkicker all in one.
20-Minute 2000s Ride With Hannah Frankson: If you already love rides led by Hannah Frankson, you'll definitely have a blast with this one. The playlist is filled with Destiny's Child, Madonna, and more to keep you energised from the first minute to the last.
20-Minute Pop Punk Ride With Bradley Rose: If you love 2000s emo and also have 20 minutes to spare, make sure to add Bradley Rose's Pop Punk Ride to your stack.
30-Minute 2000s Ride With Sam Yo: A mixed bag of hits from Kanye West to Amy Winehouse, this multi-genre 2000s class hits all those notes of nostalgia while you hit all your PRs.
30-Minute 2000s Pop Rock Ride With Kendall Toole: Rock out while you sweat it out. This 30-minute ride has all the best pop rock tracks of the 2000s.
30-Minute Backstreet Boys Ride With Cody Rigsby: In the ride that Cody Rigsby deemed his favourite of 2019, the Backstreet Boys take centre stage. Get ready for a ride full of heart-pumping cardio and plenty of boyband fuelled energy.
30-Minute 2000s Ride With Alex Toussaint: An 8-difficulty ride has never been more of a breeze. With 2000s classics to get you through, this workout is as rewarding as it is challenging.
30-Minute Outkast Ride With Denis Morton: Outkast's music may not be the first that comes to mind when you're putting together a workout playlist, but this ride with Denis Morton is bound to change your mind. It's fun, motivating, and will have you jamming out through the whole session.
20-Minute 2000s Ride With Bradley Rose: There's just something about Bradley Rose's encourageing commentary (and British accent) that makes you want to keep pedaling. Add 2000s music to the mix, and you just might have your best workout yet.
30-Minute 2000s Hip Hop Ride With Emma Lovewell: Emma Lovewell's themed rides are always a fan favourite, and this one is no different, especially if you're a fan of hip-hop from the 2000s.