Hailey Bieber Opens Up About Having Really Dark, Low Moments
Hailey Bieber Opens Up About Experiencing "Really Dark" Moments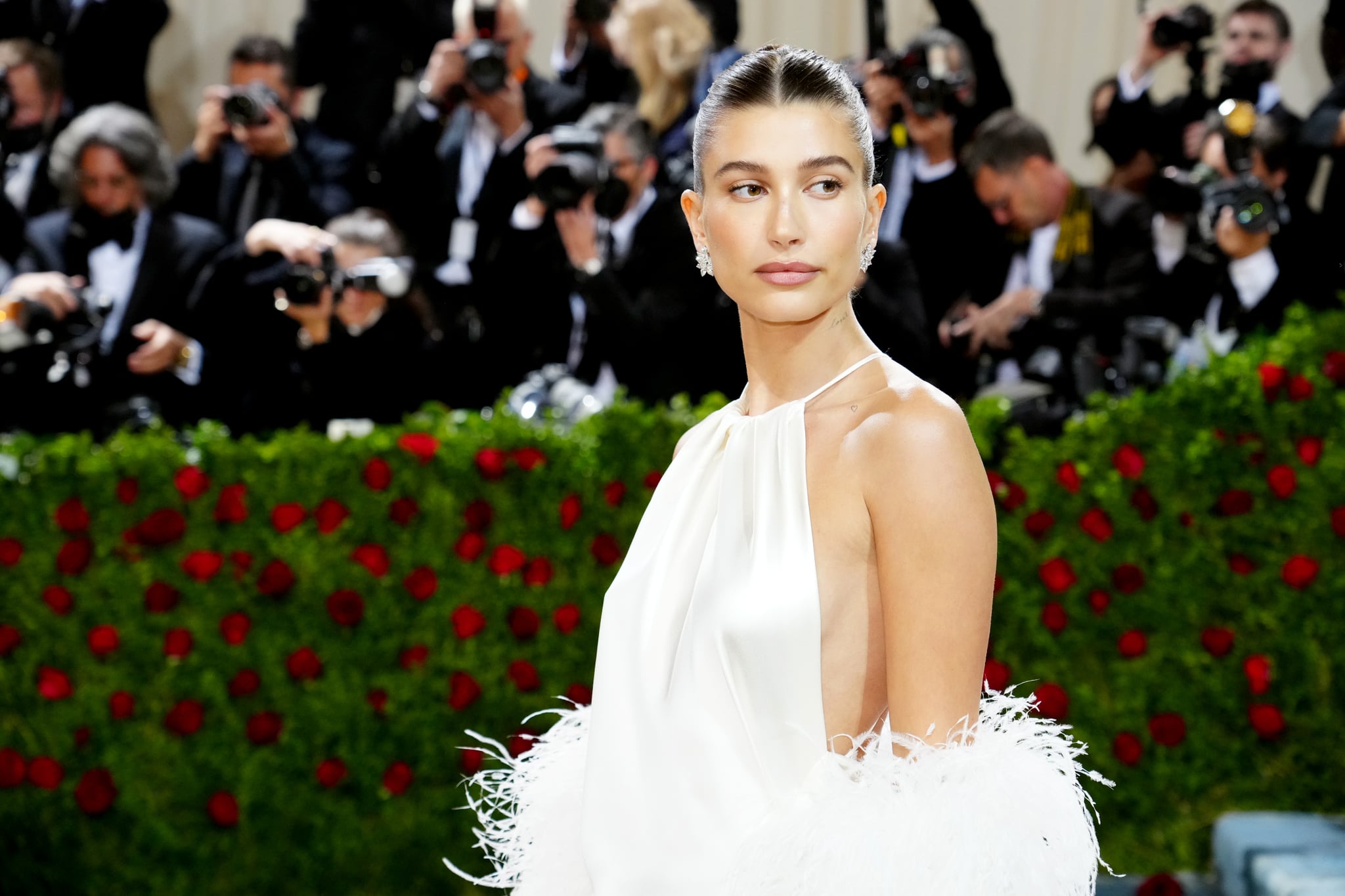 When struggling with mental health, a positive support system is absolutely vital — and no one knows that better than Hailey Bieber. In an interview with Spotify podcast "Call Her Daddy," the 25-year-old not only opened up about her husband's previous relationship with Selena Gomez, but also what it's like to experience low moments — the kind that "can get really dark."
"You can start having thoughts of it not being worth it anymore or not wanting to be here anymore, which I have had before in the past," Bieber shared in the episode. "And coming out of that, I think it's really important — a support system is the most important thing, for sure."
Bieber believes this is because you "can't comprehend these [dark thoughts] yourself," or else you risk "throwing yourself back into a vicious cycle." She adds, "I do think sometimes you need to express it and you need to go to someone who is going to feel safe for you and support you in those thoughts, not make you feel like you're crazy or that you're wrong for feeling dark and deep and heavy."
Bieber says she's found a lot of this support in therapy. In December last year, she checked herself into an intensive therapy program for seven days. "No phone, literally therapy hours and hours a day," she said on the podcast. There, she was able to work through many issues, including how to grapple with an inner dialogue that tells her she can't have low moments because she is "so blessed" and "fortunate."
"[The] dialogue in my head feels like, 'Get the fuck over it, you don't get to feel that way because there are people in this world that are really struggling and you're not.' Like, that's sometimes how I feel like I talk to myself because I'm like 'Get over it, you're fine.' That kind of a thing. And I've had to really try to be more gentle with myself."
The model has since learned that other people's suffering doesn't invalidate her own. Though she admits, "I'm still working on it, and I'm 100-percent sure I will be forever working on that."
This isn't the first time Bieber has opened up about her mental health journey and the benefits of attending therapy. In a video posted to her YouTube page in May, she mentioned how going to therapy is such a "game changer" for her well-being.
"It's a space where I feel really safe to be able to talk about what's going on in my mind, say things out loud, and feel safe and not feel judged," she said in the video. "I'm just in a space where I'm trying to have the healthiest relationship with social media that I possibly can. I'm learning and still developing being able to be really vulnerable and open, instead of trying to have it together all the time."
If you're interested in speaking with a mental health professional, here are some tips on how to find a therapist and how to get the most out of your therapy sessions.