Justin Bieber Cancels Justice Tour to Prioritise Health
Justin Bieber Cancels His World Tour: "The Exhaustion Overtook Me"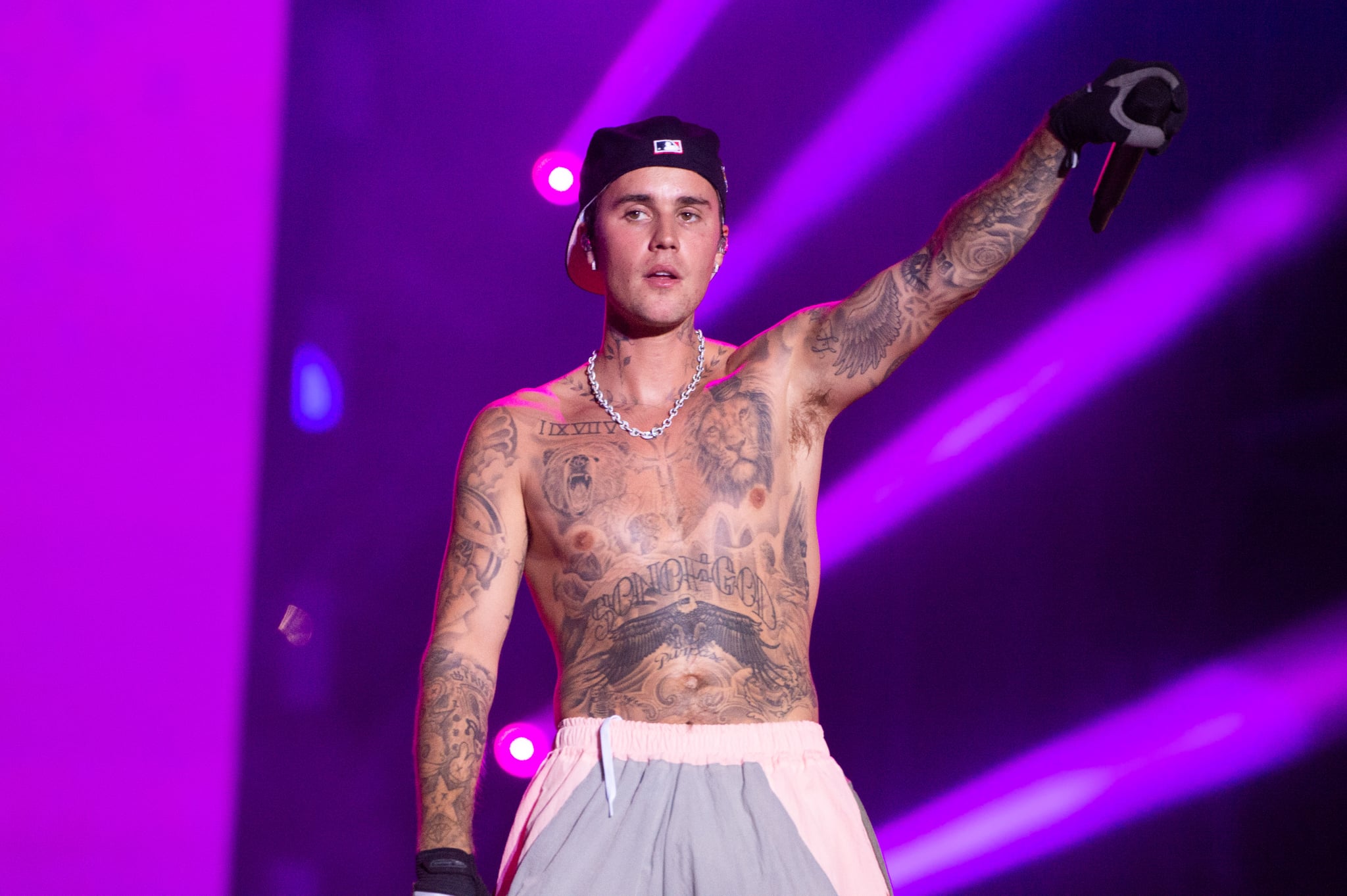 Image Source: Getty / Joseph Okpako
Justin Bieber is officially cancelling his "Justice" world tour, the Grammy-winning singer announced on his Instagram Stories on 6 Sept. In a message to his fans, Bieber shared he would no longer be able to continue with the tour, in an effort to prioritise his health. He previously postponed his North America concerts back in June, after revealing his diagnosis of Ramsay Hunt syndrome, a facial condition that paralysed a part of his face.
"I realised that I need to make my health the priority right now."
The announcement comes only a month after the singer resumed his tour. Though he returned to the road in late July after recovery and clearance from his doctors, Bieber explained the live shows "took a real toll" on him. He "gave everything [he had]" at his last concert at Rock in Rio in Brazil on 4 Sept. "After getting off stage, the exhaustion overtook me and I realised that I need to make my health the priority right now," he wrote. While he will be taking a break from touring, he assured fans he's "going to be OK." "I need time to rest and get better," he said.
He first revealed his diagnosis on 10 June via Instagram, where he showed the full paralysis on one side of his face in a video. "As you can see, this eye is not blinking, I can't smile on this side of my face, this nostril will not move," he described. The singer and wife Hailey Bieber have also spoken publicly about his experience with depression and opened up about his mental health journey in the past.
With over 70 shows scheduled, the "Justice" tour was set to conclude in March 2023. Though the tour was cut short, Bieber shared he's "been so proud to bring this show and our message of Justice to the world." Read his announcement in full ahead.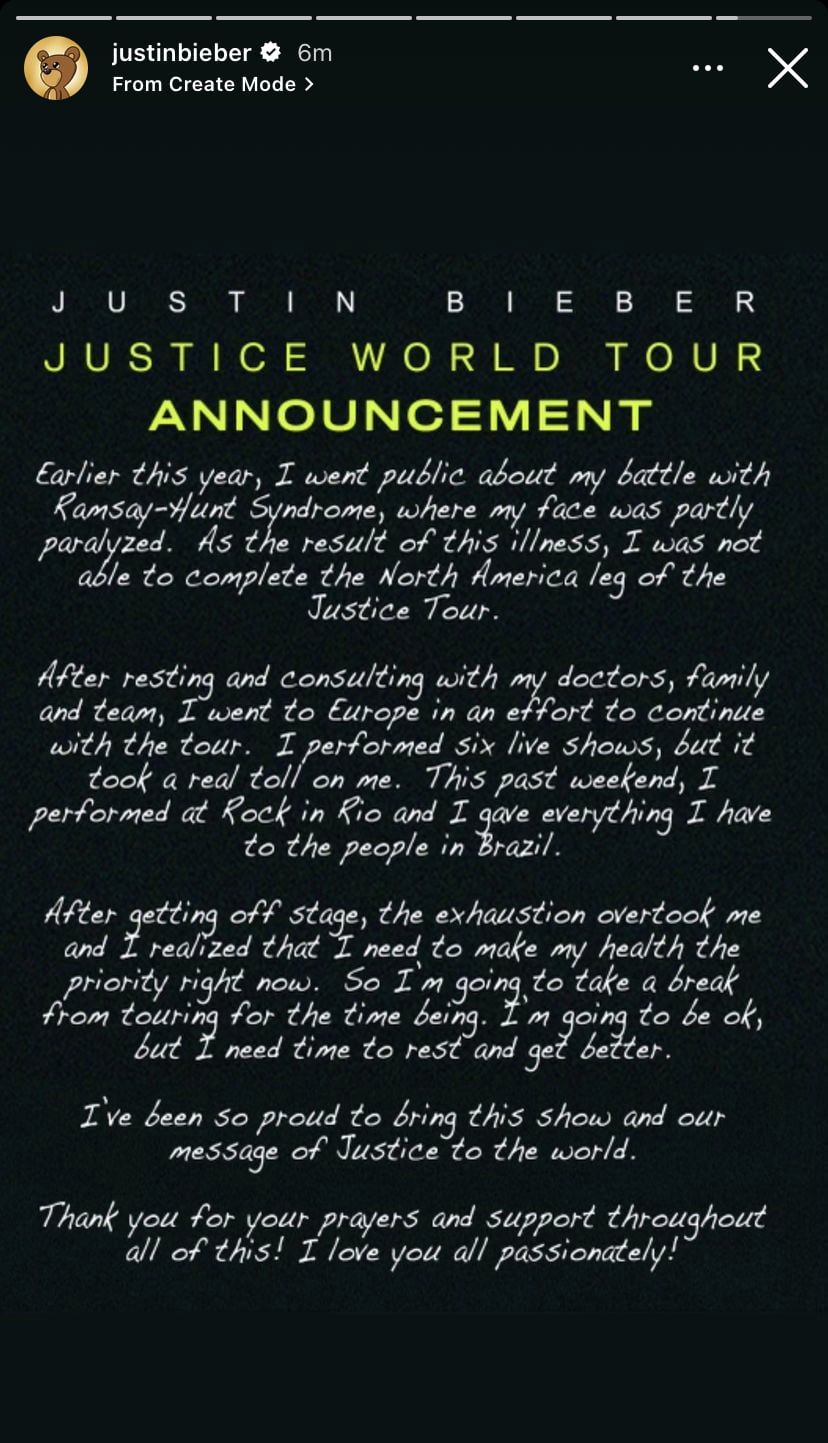 Image Source: Instagram user justinbieber