Maisie Williams Talks About Her Experience in a "Child Cult"
Maisie Williams Says Her Father "Indoctrinated" Her Into a "Child Cult"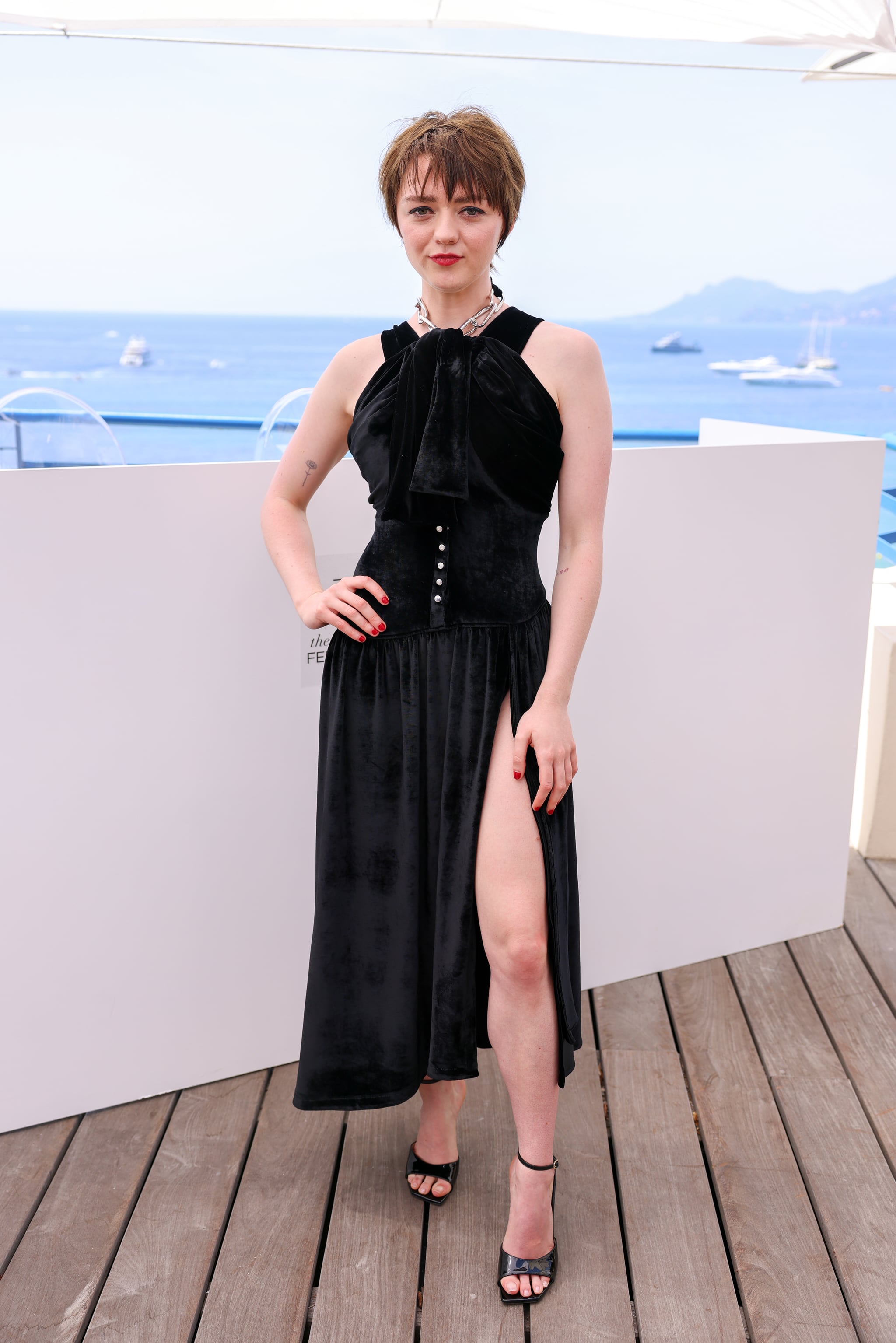 "Game of Thrones" star Maisie Williams recently opened up about her childhood on an episode of "The Diary of a CEO" podcast with Steven Bartlett. In the interview with Bartlett, she explains how her mother managed to "escape" her father when she was only 4-months-old, and also tried to help free Williams from what she calls a "child cult." In the podcast, Williams describes her relationship with her father in more detail, saying,"I, as a young child before the age of 8, had quite a traumatic relationship with my dad."
She establishes right away that she doesn't want to go into too much detail about the abuse itself because "it affects my siblings and my whole family," but Williams does recall how she felt growing up. And although she knew that her life was different from her peers, she says she couldn't quite pinpoint exactly what was wrong. "I knew that I would look around at other kids and be like, 'Why don't they seem to understand this, like, pain or dread or fear? ... Where does the joy, like, when does that come for me?'" she says. "I think a lot of the traumatic things that were happening, I didn't realise that they were wrong."
Eventually, a teacher took notice and pulled Williams aside, asking if she had been eating breakfast. "They were asking the right questions," Williams says, pausing as her voice breaks. "I had so many people who loved and cared about me so much, but I had never been asked the right questions where I could really say what was wrong." It was at this point that the truth started to unfold about her father, and Williams started to realise his true intentions. That said, coming to terms with reality was a difficult transition at such a young age for Williams.
"I think a lot of the traumatic things that were happening, I didn't realise that they were wrong."
"I get it, I was in a child cult against my mother," Williams says. "I was really fighting it at the beginning, but basically my whole world flipped on its head." Eventually she had to accept the fact that her mother wasn't actually trying to tear her away from her father, she was just fighting to help Williams get out of an abusive situation.
Now, at 25-years-old, Williams does not talk to her father, and is actively working to heal from her past, learning how to let go of any responsibility for what happened to her. "It's not because of me that these bad things happened when I was a child," she tells Bartlett. But at the same time, Williams acknowledges that recovery is a complex process, and there are a lot more layers than people may anticipate. "You can feel so liberated and free, and at the same time, that impending doom is kind of still there," she explains. "It's like all your problems don't just go away. You still care a lot about that person."