Tennis Great Roger Federer Announces Retirement
20-Time Grand Slam Winner Roger Federer Announces Retirement From Tennis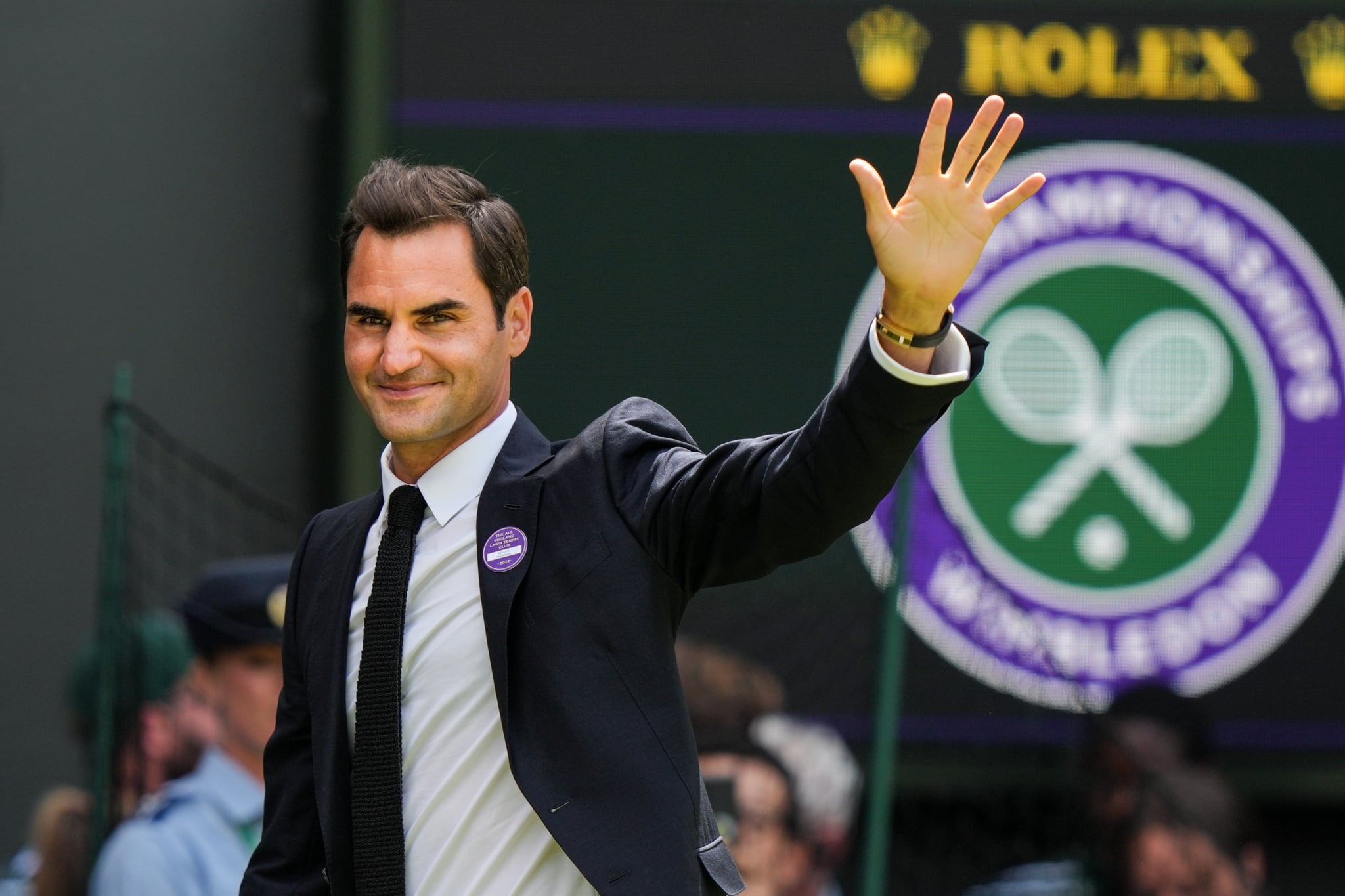 In another shake-up to the professional tennis circuit, Roger Federer took to social media today to announce his retirement from the sport. The Swiss player has dominated men's tennis since his professional debut in 1998, winning 20 Grand Slam singles titles, including a record eight Wimbledon singles titles, as well as a pair of Olympic medals.
In a statement posted to Twitter, Federer wrote: "As many of you know, the past three years have presented me with challenges in the form of injuries and surgeries. I've worked hard to return to full competitive form. But I also know my body's capacities and limits, and its message to me lately has been clear. I am 41 years old. I have played more than 1500 matches over 24 years. Tennis has treated me more generously than I ever would have dreamt, and now I must recognise when it is time to end my competitive career. . . . This is a bittersweet decision, because I will miss everything the tour has given me. But at the same time, there is so much to celebrate. I consider myself one of the most fortunate people on Earth. I was given a special talent to play tennis, and I did it at a level that I never imagined, for much longer than I ever thought possible."
To my tennis family and beyond,

With Love,
Roger pic.twitter.com/1UISwK1NIN

— Roger Federer (@rogerfederer) September 15, 2022
Federer explained that London's Laver Cup, which runs from 23-25 Sept., will be his final event with the Association of Tennis Professionals (aka ATP, the governing body of men's professional tennis competitions). The Laver Cup features matches between Europe's top six players and six players from around the world.
Unwilling to abandon his love of the sport completely, Federer said he will still play tennis, just not in the competitive circuit.
After thanking his family, fans, team, competitors, and sponsors, Federer continued: "The last 24 years on tour have been an incredible adventure. While it sometimes feels like it went by in 24 hours, it has also been so deep and magical that it seems as if I've already lived a full lifetime. I have had the immense fortune to play in front of you in over 40 different countries. I have laughed and cried, felt joy and pain, and most of all I have felt incredibly alive."
The news comes only weeks after women's tennis superstar Serena Williams, 40, announced her retirement — and the departure of two tennis greats is certainly bittersweet for fans and players alike.