Greek Mac and Cheese With Meat
A 1-Dish Dinner That Combines Your Love of Mac and Cheese and Lasagna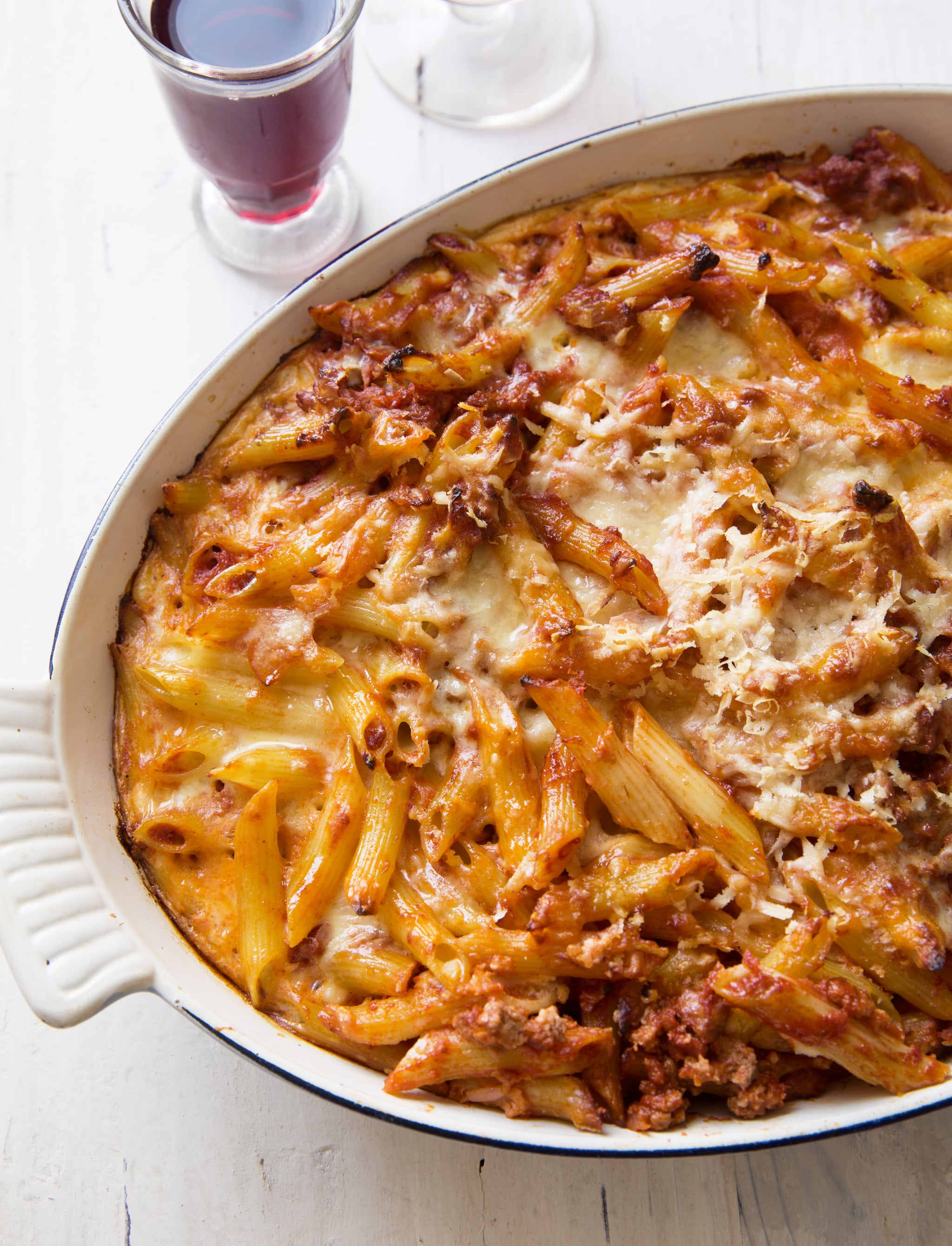 If your New Year's resolution includes cooking more (but doing fewer dishes), then you'll need to turn to a trusted source like 101 One-Dish Dinners: Hearty Recipes For the Dutch Oven, Skillet & Casserole Pan by Andrea Chesman. Of all the recipes in the cookbook, this pastitsio exhilarated my senses. The combination of lamb, cinnamony tomato sauce, and lots and lots of parmesan melted into penne pasta and baked into a bubbling casserole makes me suddenly appreciative of Winter. Served with a good glass of red wine, the dish is the stuff that makes life worth living.
Notes
Pastitsio, sometimes called Greek macaroni and cheese, is perfect for family gatherings and holiday meals. It is easily made ahead and can be reheated before serving. Like lasagna, pastitsio is a layered casserole that holds its shape and can be served in squares.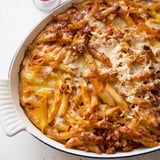 Ingredients
2 tablespoons extra-virgin olive oil
2 onions, finely chopped
2 pounds ground lamb or beef
1 230-grams can unseasoned tomato sauce
1 170-gram can tomato paste
240 ml water
1/2 teaspoon ground cinnamon
1/2 teaspoon dried oregano
Salt and freshly ground black pepper
Pinch sugar, or to taste
450 grams tube-shaped pasta, such as penne
3 tablespoons butter
30 grams unbleached all-purpose flour
840 ml milk
3 eggs, beaten
Freshly grated nutmeg
150 grams freshly grated parmesan
Directions
Begin heating a large pot of salted water for the pasta.
Heat the oil in a large skillet over medium-high heat. Sauté the onions in the oil until limp, about 3 minutes. Add the lamb and sauté until browned, 8-10 minutes, crumbling the meat as it cooks.
Stir in the tomato sauce, tomato paste, water, cinnamon, and oregano. Season to taste with salt, pepper, and a little sugar. Bring to a boil, then reduce the heat and simmer.
Cook the pasta in the boiling water until just al dente. Drain.
To make the white sauce, melt the butter over medium heat in a small saucepan. Stir in the flour to make a smooth paste. Cook for about 1 minute. Stir in the milk, a little at a time, until all the milk has been added and the sauce is smooth. Cook, stirring constantly, until the sauce is thick and smooth.
Beat the eggs in a small bowl. Add 1/2 cup of the hot white sauce, 1 tablespoon at a time, to warm the eggs. Stir the warmed egg mixture into the white sauce and remove from the heat. Season to taste with salt, pepper, and a grating of fresh nutmeg.
Preheat the oven to 350˚F. Lightly oil a 9- by 13-inch baking pan.
To assemble the casserole, layer half the pasta in the baking pan. Top with half the sauce, then half the parmesan. Layer the remaining pasta, sauce, and cheese on top. Pour the white sauce over all.
Bake, uncovered, for about 40 minutes, or until hot and lightly browned.
Let stand for 10 minutes before serving.
Excerpted from 101 One-Dish Dinners © 2016 by Andrea Chesman. Photography by © Johnny Autry. Used with permission from Storey Publishing.
Information
Category

Lamb , Main Dishes

Cuisine

Greek

Yield

Serves 6 to 8