Cherry-Studded Ham
3 Ingredients Are All You Need For the Most Epic of Christmas Hams
As POPSUGAR editors, we independently select and write about stuff we love and think you'll like too. If you buy a product we have recommended, we may receive affiliate commission, which in turn supports our work.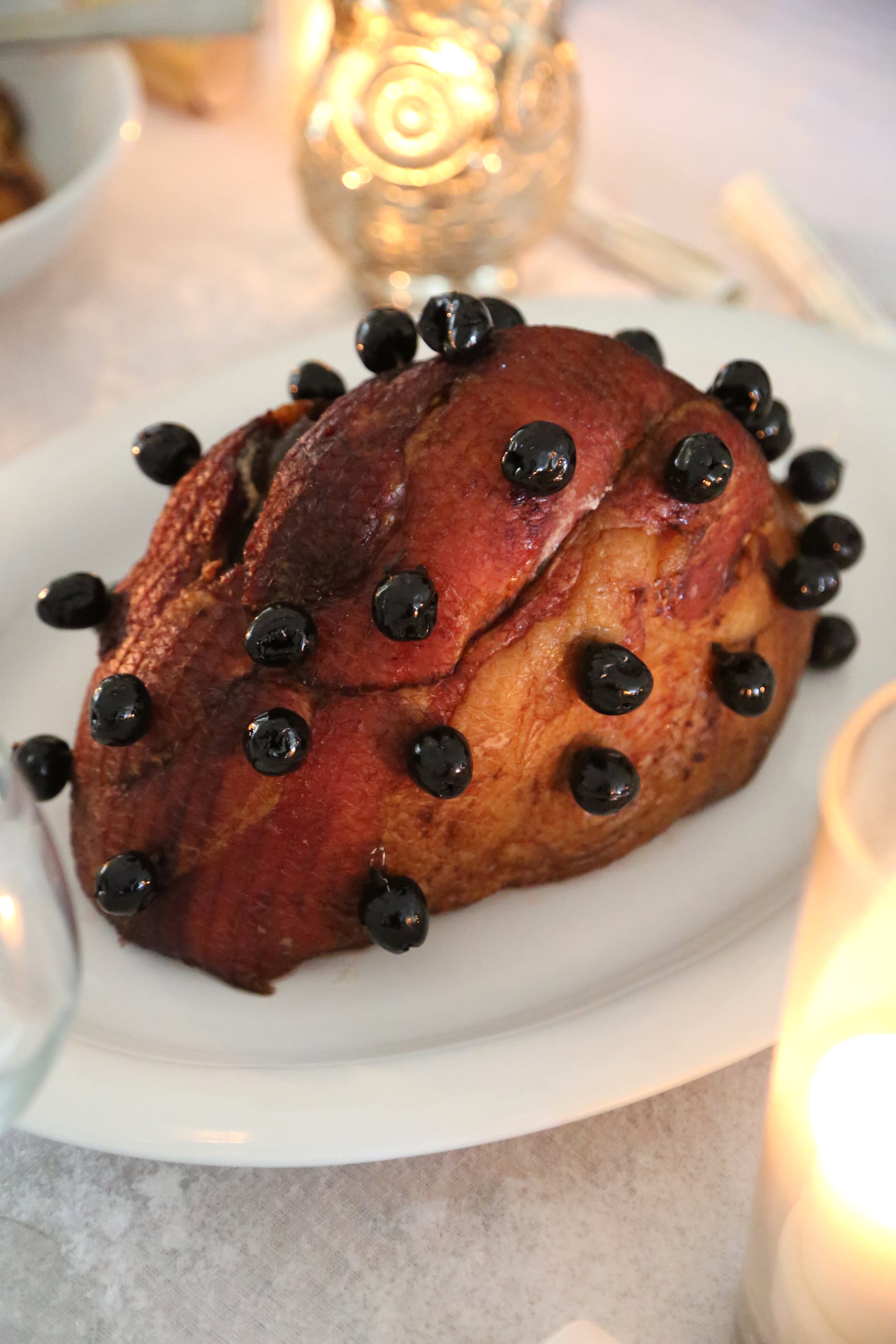 There's something about a cherry-studded ham that sounds so Christmas-y and intriguing. I first heard of the idea in Harry Potter, as Hogwarts students feast on cherry-studded ham during the annual holiday feast. I had to have this ham, but I wanted the recipe to be easy, as in barely requiring any effort.
Here's what I came up with: Take a roasting rack (fitted with a roasting pan or coil of foil), and crisscross two long sheets of foil on top of that. Lay half of a fully cooked ham on top. Then prick the ham with whole cloves, leaving a few inches between each clove. Don't press the cloves all the way in but far enough so that they are secure. Next, take Luxardo Maraschino Cherries or pitted bourbon cherries. You'll notice that each cherry has a hole where the pit has been removed. Find the hole, then hang each cherry on a clove stud and press slightly to secure it. Then wrap the ham up in the foil carefully and bake it according to the package directions.
Once you remove it from the oven, transfer it carefully to a serving dish and reapply any cherries that may have fallen off. As for all the spare juices in the foil, pour those over the top — they are too good to waste. The ham is perfectly spiced and sweetened, and forks will fight over those boozy cherries. Happy Christmas!
Image Source: POPSUGAR Photography / Anna Monette Roberts