Easy Baked Brie Recipe
This 3-Ingredient Baked Brie With Bacon Will Become Your Favourite Christmas Tradition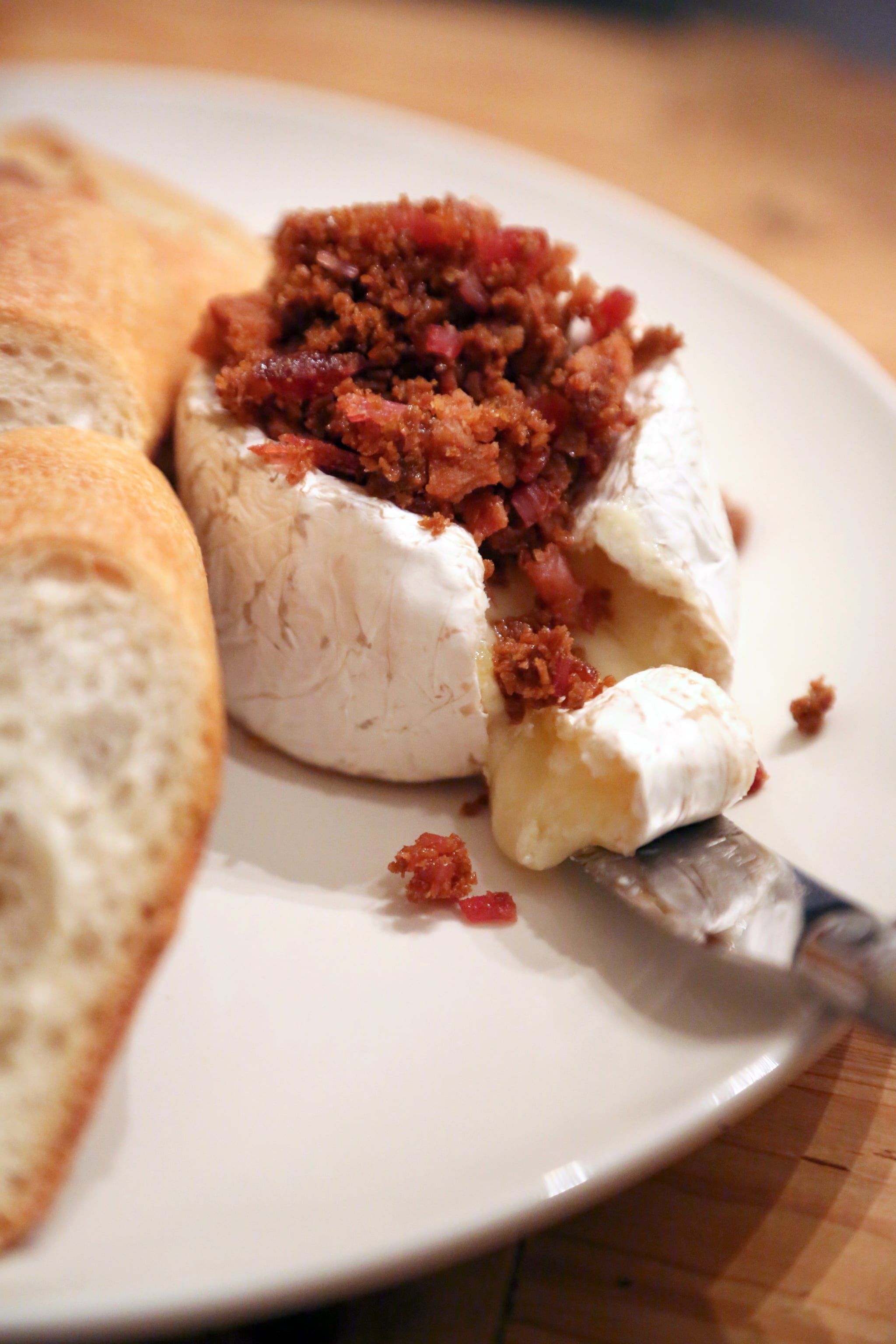 Oozy baked brie is often paired with jams, caramel, and/or toasted nuts, but the king of all toppers is this candied bacon. I'm going to go ahead and admit something: this recipe makes more candied bacon than you'll need for the appetizer, but that's intentional. The reason is, between the food processor and the appetizer platter, many generous pinches of the caramelized bacon crumble will end up in your mouth. In addition, if your family or friends are around, they will divert your attention to scoop up a bite for themselves. And if you're like my mom, you'll even go so far as to serve a bowl of it at the dinner table to sprinkle over baked potatoes. It's that glorious.
Something this addictive must require a lot of ingredients and time, right? Not so. The brie bakes up in 10 minutes, and that's about all you need for the candied bacon too. Which, by the way, is made from bacon and brown sugar only. Whaaat? No one has to know. Accept the praise. Tell them you slaved all day, and the recipe is a family secret. I won't tell if you don't.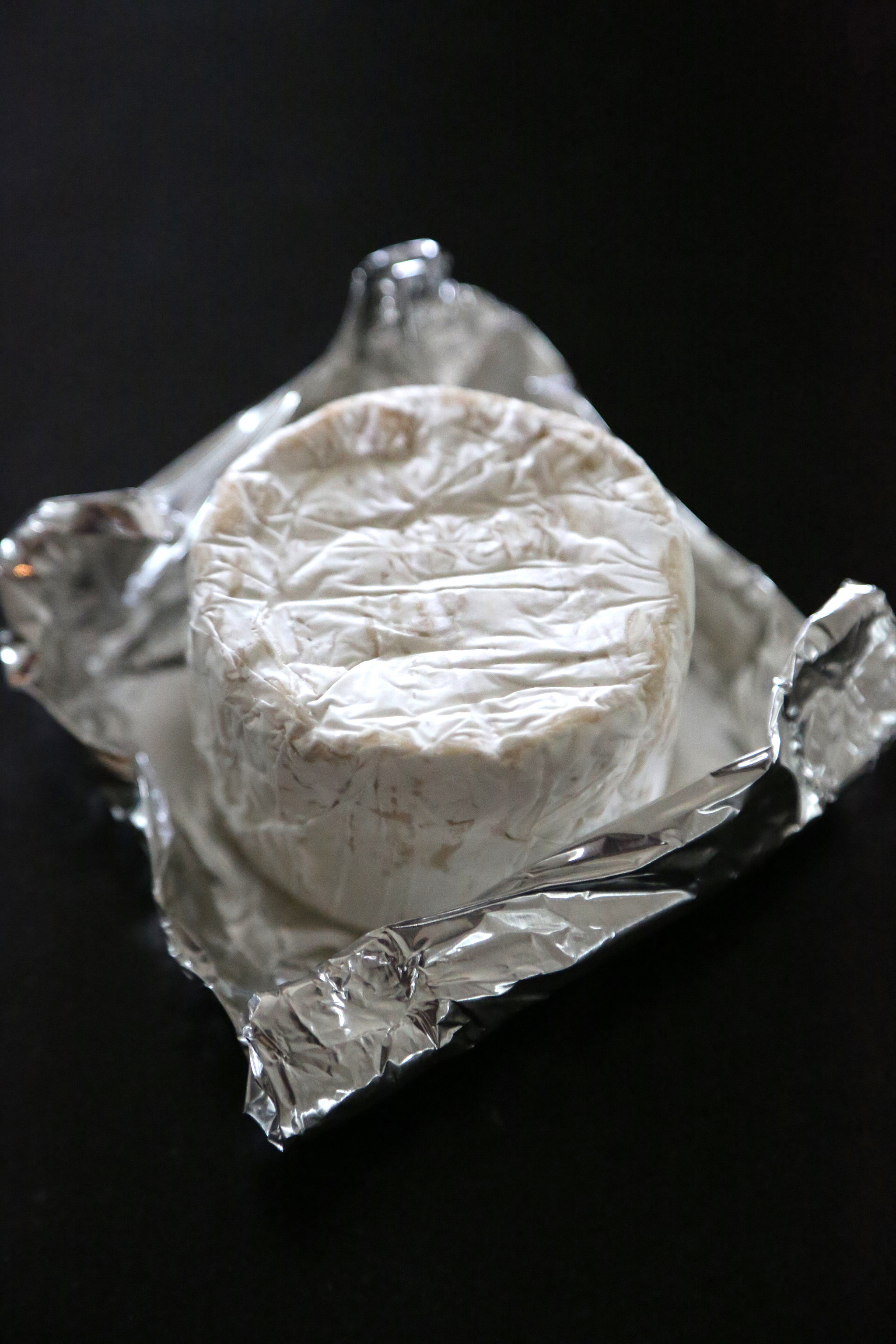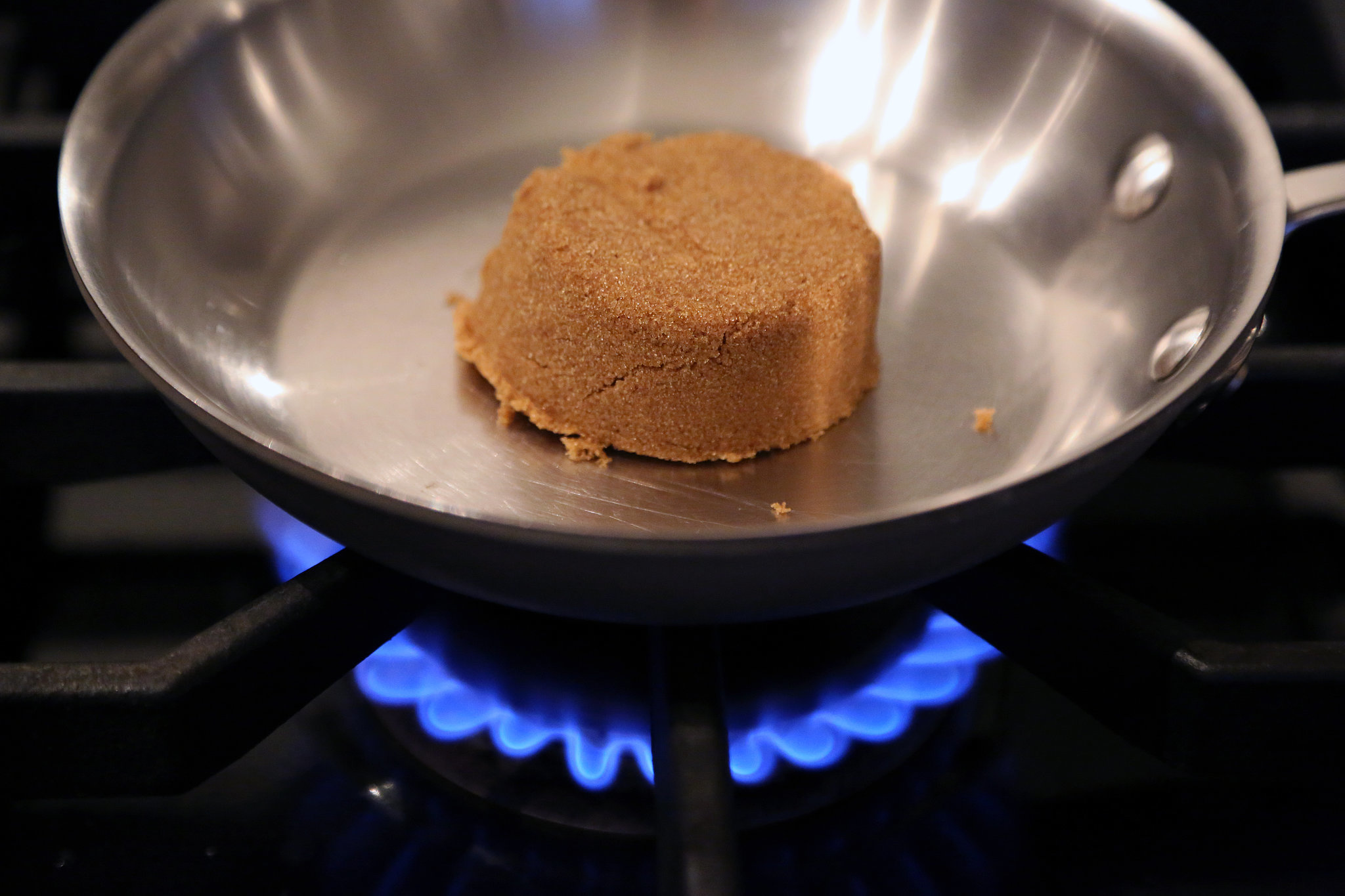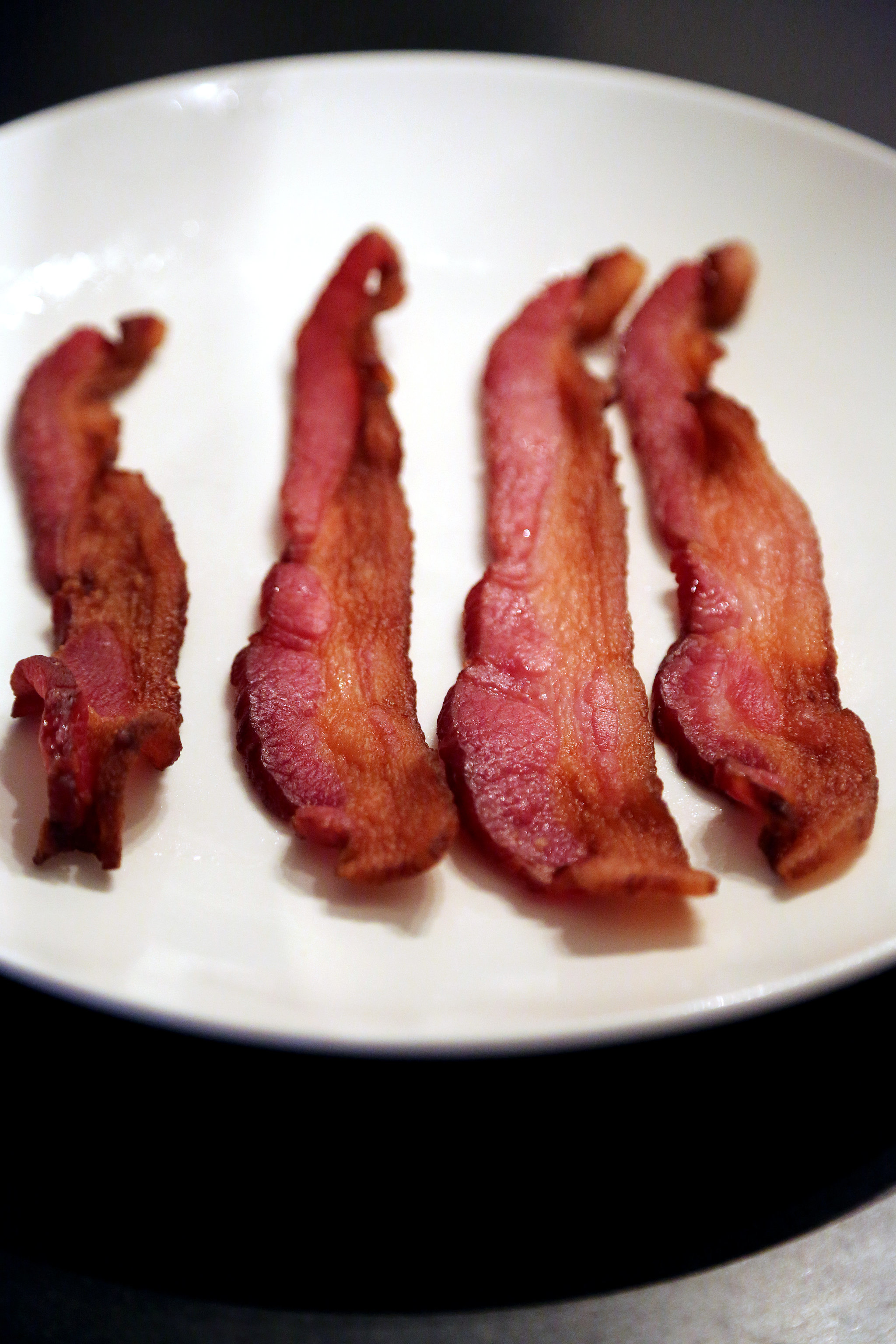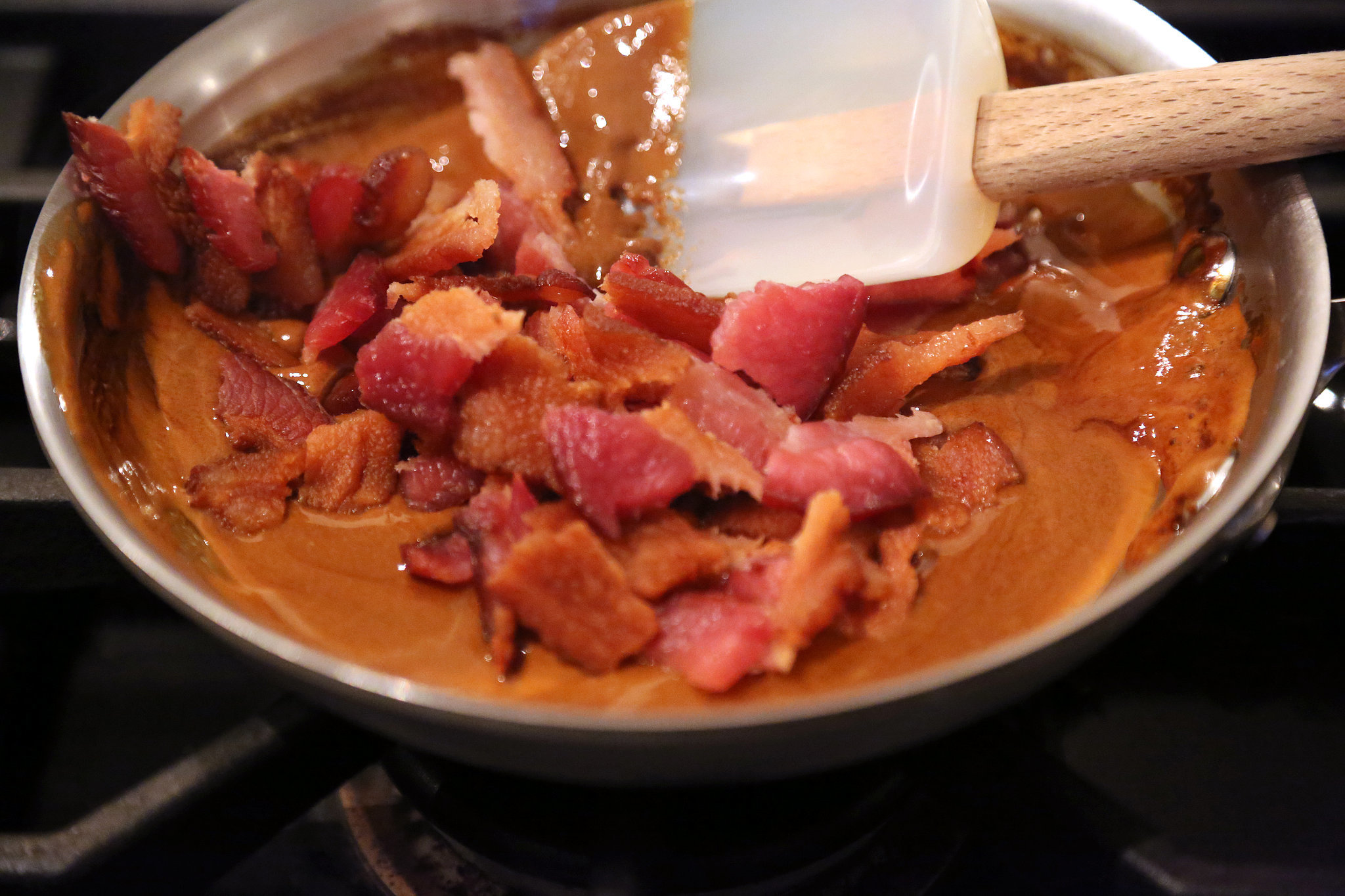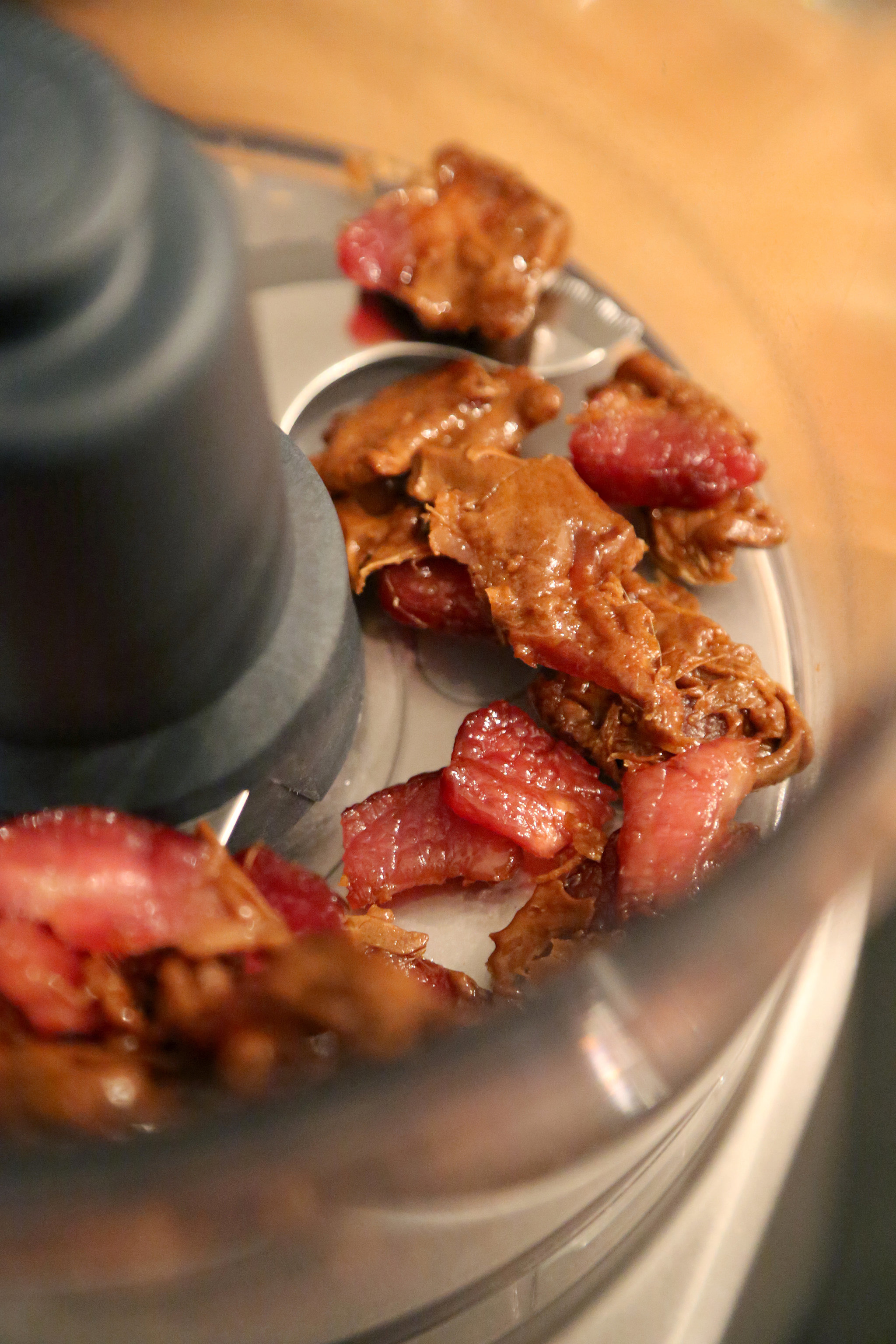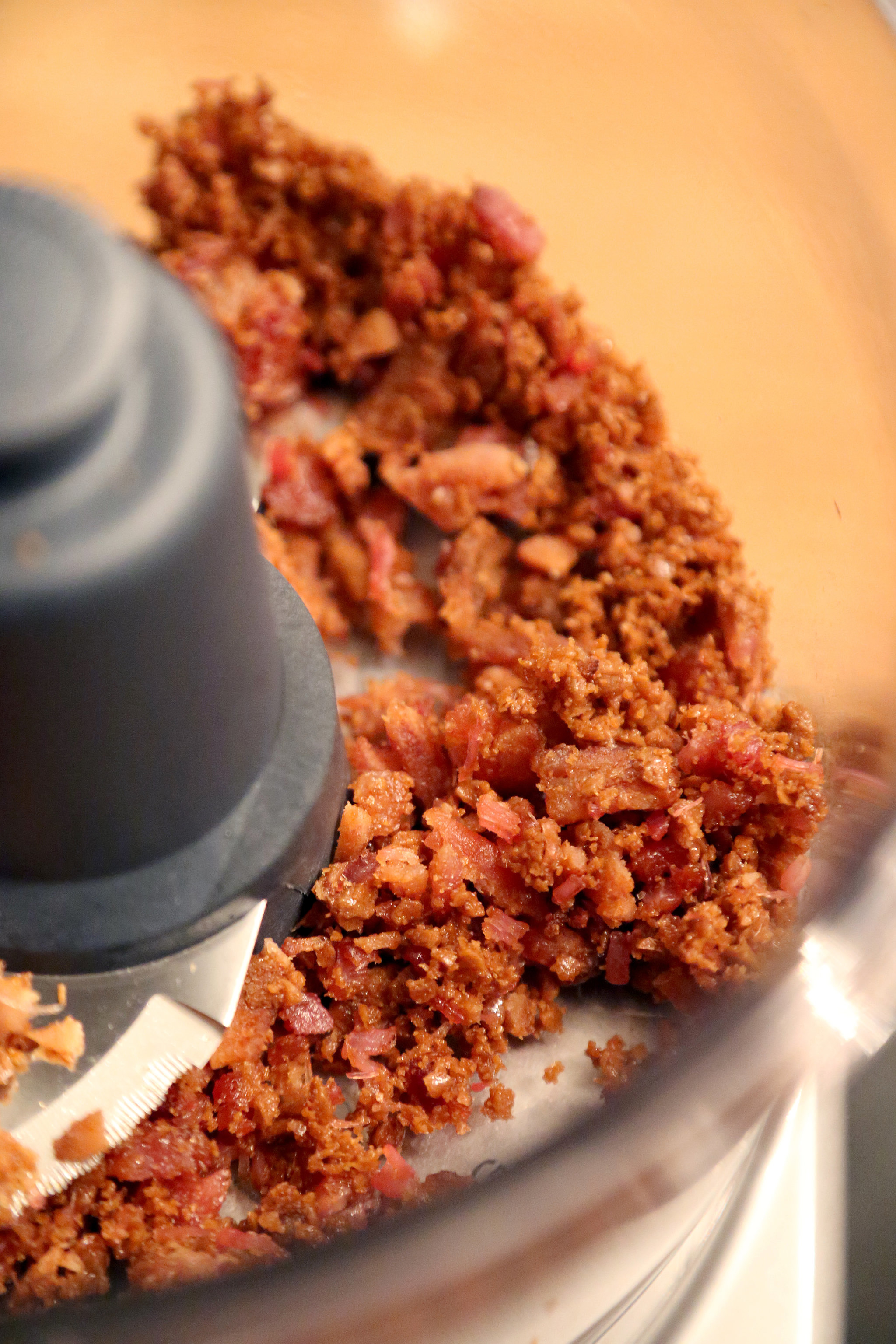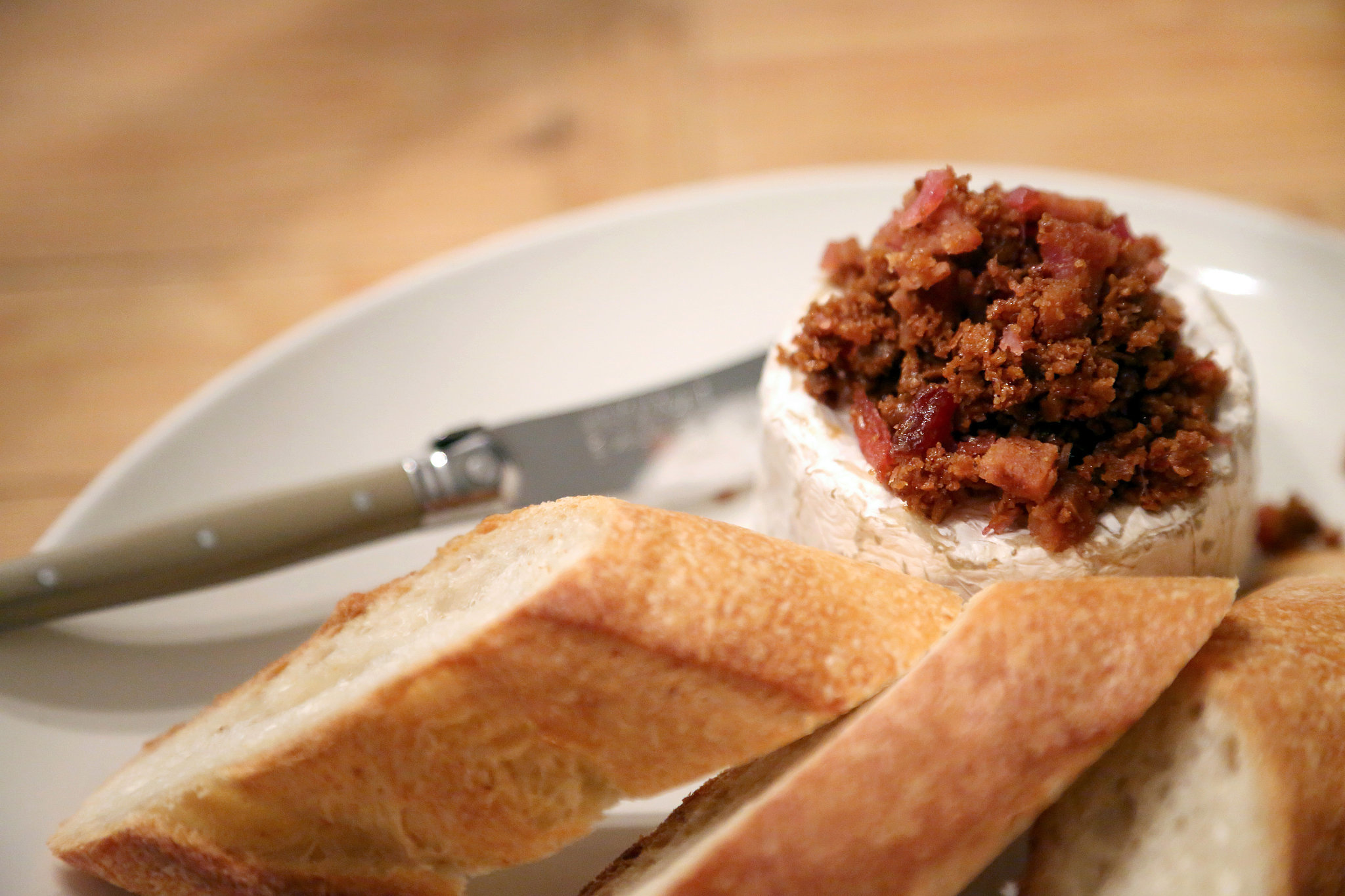 Candied Bacon Baked Brie
From Anna Monette Roberts, POPSUGAR Food
Notes
You can use a larger wheel of brie if you'd like, but you may need to increase the bake time by 5 to 10 minutes. There should be enough candied bacon to cover the top.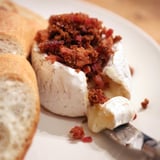 Ingredients
1 4-ounce wheel brie cheese, like Marin French
1/3 cup brown sugar
4 slices cooked, cooled, and crumbled thick applewood smoked bacon (I microwaved mine)
Sliced sourdough, to serve
Directions
Preheat oven to 350°F. Create a rimmed foil tray that is slightly larger than the wheel of brie. Place the brie inside the foil tray and place the foil tray on a baking sheet. Bake for 10 minutes or until the brie gives a little when you gently press it with your finger (signaling the insides are melty). Remove from oven and keep on baking tray until ready to serve.
Meanwhile, place a Silpat or piece of wax paper on a rimmed baking sheet.
Pour brown sugar into a small saute pan and heat over medium-high. Use a rubber spatula to stir the brown sugar constantly until it melts, then immediately stir in the bacon crumbles. Then turn off the heat and pour candy onto the Silpat-lined baking sheet. Be careful not to burn yourself. The pan is really hot — put it back on the stove until it cools down.
Once the candied bacon is cool enough to touch, break it into pieces and put it in a food processor. Chop until candied bacon resembles bacon bits.
When you are ready to serve, carefully slide brie wheel onto a serving platter. Top with a generous amount of candied bacon. Serve with baguette slices. Store extra candied bacon in an airtight container in the fridge or freezer. It will keep for several days in the fridge or up to 2 months in the freezer.
Information
Category

Dips

Cuisine

North American

Yield

4-6 servings

Total Time

19 minutes, 59 seconds
Image Source: POPSUGAR Photography / Anna Monette Roberts