What Is a Love Potion?
I Wore a Love Potion Every Day For 2 Months to Find "the One" — Here's What Happened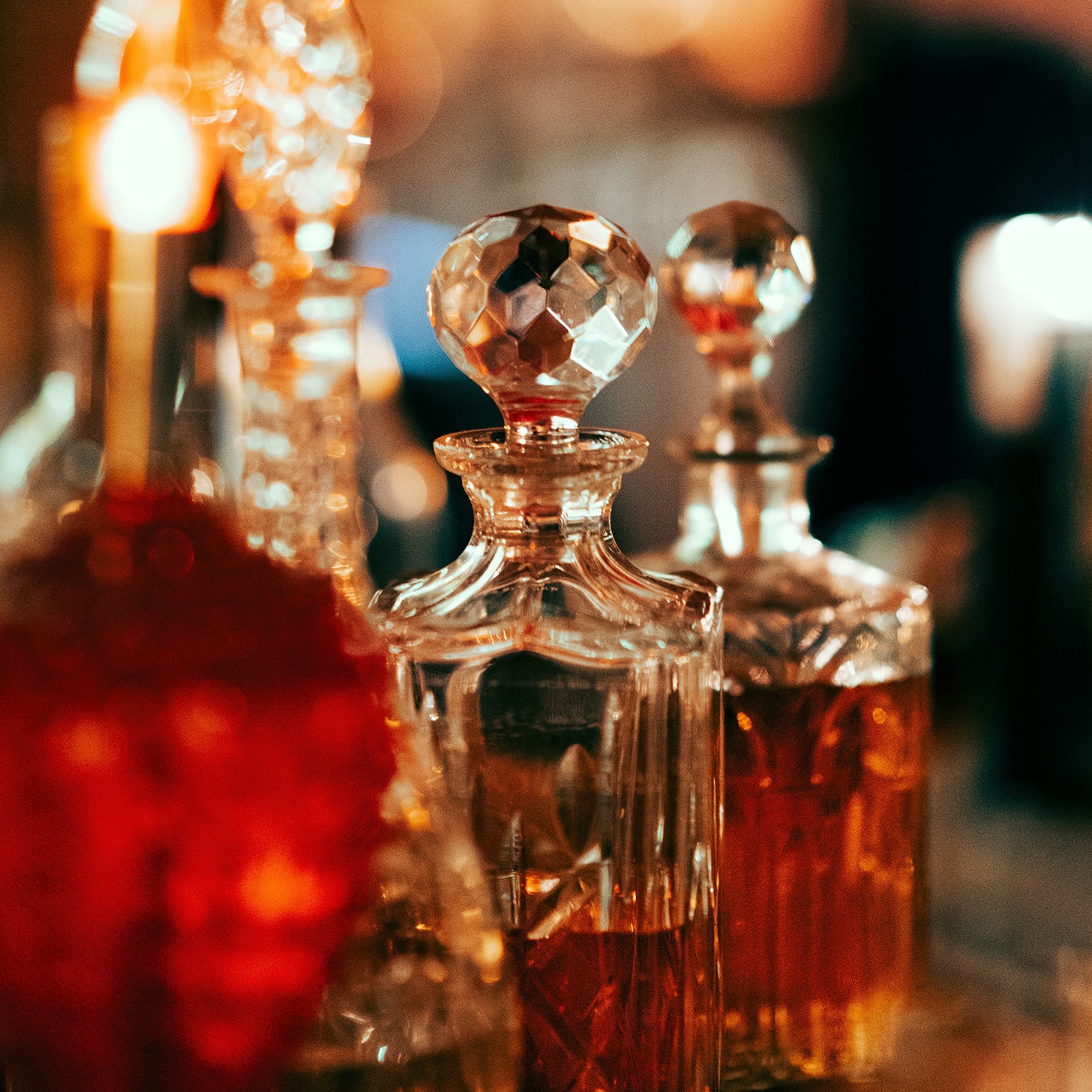 While dating apps and thirst traps appear to be the go-to techniques for grabbing a crush's attention in 2022, I am over it. And I'm not the only one. According to a survey by Scribbler, meeting someone on a night out is the preferred option among almost every age group, particularly those over the age of 24, but it's not that easy.
I'm over waiting for messages back, debating which Instagram photos to post, and checking who has watched my TikTok videos. How did people used to do it before the dawn of sliding into DMs? If you go way back in history, I'm talking before grandparents met at a local dance, and even before the courting and dowries of the 1800s (thanks, "Bridgerton"), love potions were a thing. Yes, really.
And they're not so far removed from today's perfumes. Just look at the viral Glossier You fragrance that has captured hordes of admirers for one TikTok user and "invites the person wearing it to be the final ingredient." Or "Love Island"'s Luca Bish, who commented that Gemma Owen's Carolina Herrera Good Girl perfume "smells really good" before falling in love with her.
While I'm not ready for serenades and romantic poetry, the idea of seducing someone with a little magic assistance does sound appealing. After deleting Hinge, Bumble, and Tinder for what felt like the hundredth time, I came across a post by eclectic witch Semra Haksever, founder of Mama Moon Candles.
She was advertising her Love Manifestation potion: a fragrance that "attracts love and draws inspiration and luck to you." I was intrigued, so I headed to her website and parted ways with £20.
I know, I know, I sound desperate, but bear with me. It's easy to feel powerless as a single woman today if you're not the type to strut up to a hottie at the bar or boldly "super like" someone on Tinder. If a magical blend of oils can take away my fear of rejection and scars from past unrequited love, I'm all in.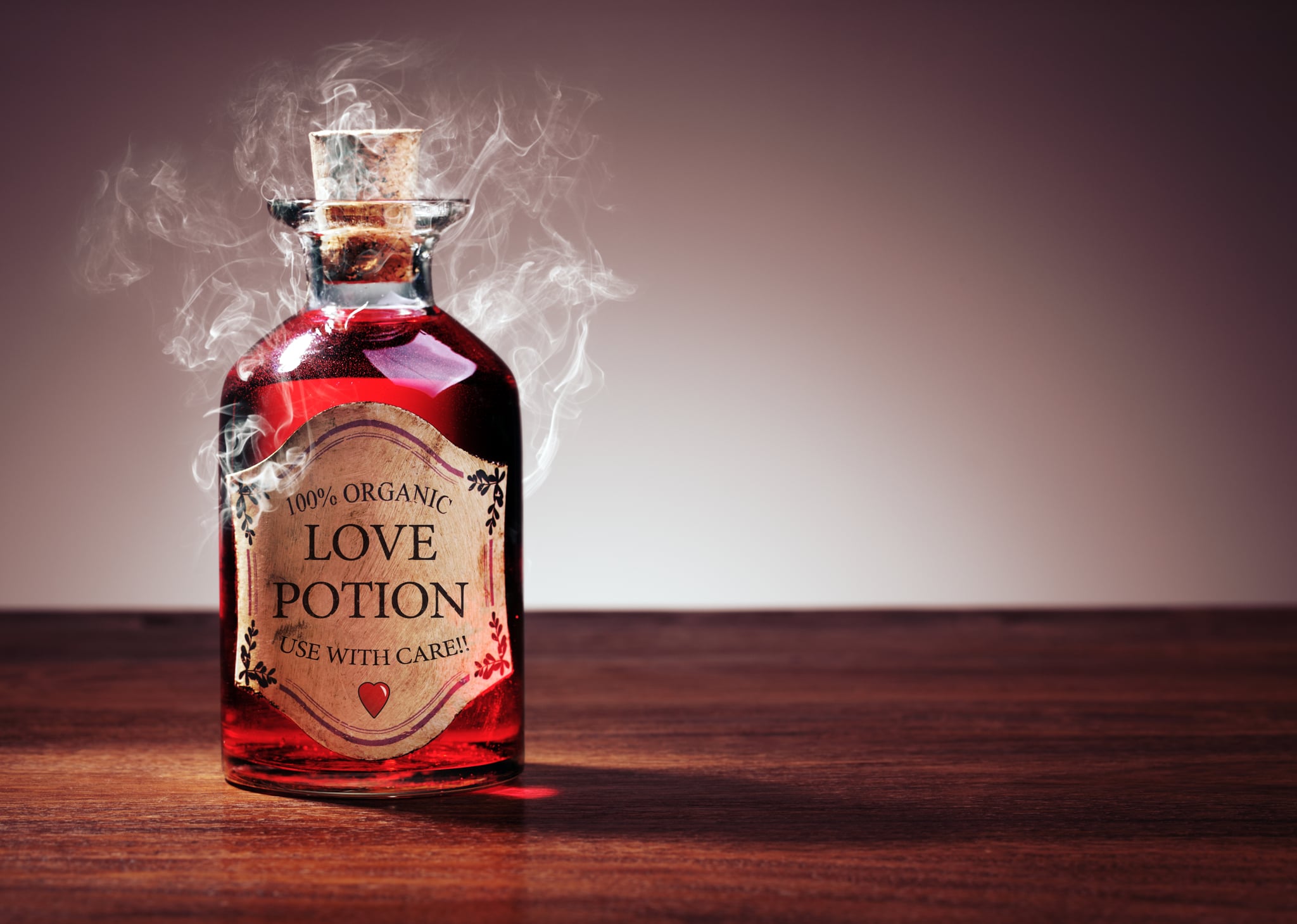 What Is a Love Potion?
Love potions have existed in some form or another since biblical times, but they became extremely commonplace in the Middle Ages. Toxic herbs, pubic hair, menstrual blood, worms, pigeon hearts, beetle wings — you name it, it was probably in it, as various concoctions were mixed together in a bid to entice a love match.
Witchcraft is a little different today, so modern potions are fragrances that are more about self-love, sex appeal, and confidence than mind control. "Love spells need to be ethical," Haksever tells POPSUGAR UK. "You want somebody to be with you out of their free will. That's something to remember in the ethics of casting a spell. You should only be doing magic for yourself and your own energy."
The Love Manifestation perfume is an example of that. It is intended to draw people to you through scent rather than control their actions.
What Do Love Potions Smell Like?
Mama Moon's roll-on fragrance is made of ingredients that are said to make the wearer and the people they encounter feel amorous. "The potion is made with an intention to bring love to everyone's life. It's made with a blessing," Haksever says. "The scent magic also does its thing — oud and rose really draw people in because it is a really mysterious, enigmatic, and magnetic scent. This potion makes you feel a bit sexy and can be a real confidence booster."
She's not wrong; science backs up the allure of this potion. Both rose and oud are aphrodisiac scents. They both contain a chemical called indole, which is weirdly found in human poo. While this might not sound like a turn-on, indole adds a bit of depth to a fragrance. These scents activate the pleasure cells in your body, encouraging arousal, and a lowering of inhibitions.
"Oud has a spicy and woody, slightly animalistic character and has become a popular ingredient to use in perfumery over the last 10 years or so, in both masculine and feminine fragrances," Ruth Mastenbroek, Founder of Ruth Mastenbroek Perfumer London tells POPSUGAR. "It is exotic and raw, and contributes to making a perfume (and as a result, the person wearing the perfume) more attractive through its depth and strength of character. The combination of these ingredients brings masculinity and femininity together - this is what excites and appeals to lots of us."
The luxurious nature of this combination of scents is another reason why people find it so charming, fellow perfumer Nic Mastenbroek revealed. "Oud oil has been used for thousands of years, and has become synonymous with the Middle East due to its use in perfume traditions, meditation, and burning as incense," he tells POPSUGAR. "Rose, on the other hand, tends to form the top and heart of a fragrance, combining beautifully with the staying power that oud has to offer. From an aromatherapy point of view, roses can enhance mood by relaxing the central nervous system."
Could I be more sold? The potion comes in a roller bottle, so this smell will linger all day, unlike regular spray-on fragrances. With nothing to lose, I gave it a go.
Do Love Potions Really Work?
I rolled the scent ball over my wrists, behind my ears and along my collar bone, breathing in the hypnotically sexy scent. Instantly, I felt empowered and excited to experience a whirlwind romance. However, two months later I am still single. And I haven't had any rom-com-esque meet-cutes. I felt inspired and excited by the love stories I'd heard from other customers, but my own experience has been a little disheartening.
I got in touch with Haksever to find out why I wasn't being whisked off my feet. Her advice knocked me for six. "Old ways won't open new doors. Intention plus action equals magic. You can't just put a potion on and expect your handsome prince or princess to come knocking on the door," she tells me.
"If things aren't vibing and you're not meeting somebody, maybe the universe is telling you to take some time off and do something for yourself. Why not date yourself for a month and plan something really special to do for yourself? A lot of people buy my potion with the intention of getting their ex back, and they tell me a little story about what went on in that relationship, and it's always a guy who's treated them like sh*t or they've been ghosted." Worryingly, I get it.
"Start to honour yourself, your energy, and what you're putting out there."
"I always offer them the same advice: the universe is looking after you," she says. "Let's not waste magic on somebody who doesn't have the common decency to phone you back. You are blessed right now. The universe is giving you the big, loud message. You're worth more than that. Start to honour yourself, your energy, and what you're putting out there and chasing."
I've stopped waiting for Mr Right to approach me and started to look inwards. The universe wasn't sending me any love interests because deep down . . . I don't want one. That's what magic is all about — checking in with yourself, not forcing change. So, the love potion didn't work as planned, but I'm OK with that.
My experience with the love potion was a true Ariana Grande "Thank U, Next" moment, but that doesn't make it a failure. I still wear my potion every day and use it as a ritual to remind myself of all the nonromantic love I share with others, and the self-love I have.
If anything is going to lead me down the path of love, it's keeping up these kind of wholesome rituals that help me to feel empowered and as if I'm exactly where I need to be. As the wise RuPaul says, "If you can't love yourself, how in the hell are you gonna love somebody else?" Amen to that.