Cancer Season 2022: When It Is and How It Affects the Signs
Here's What Cancer Season Has in Store For Your Zodiac Sign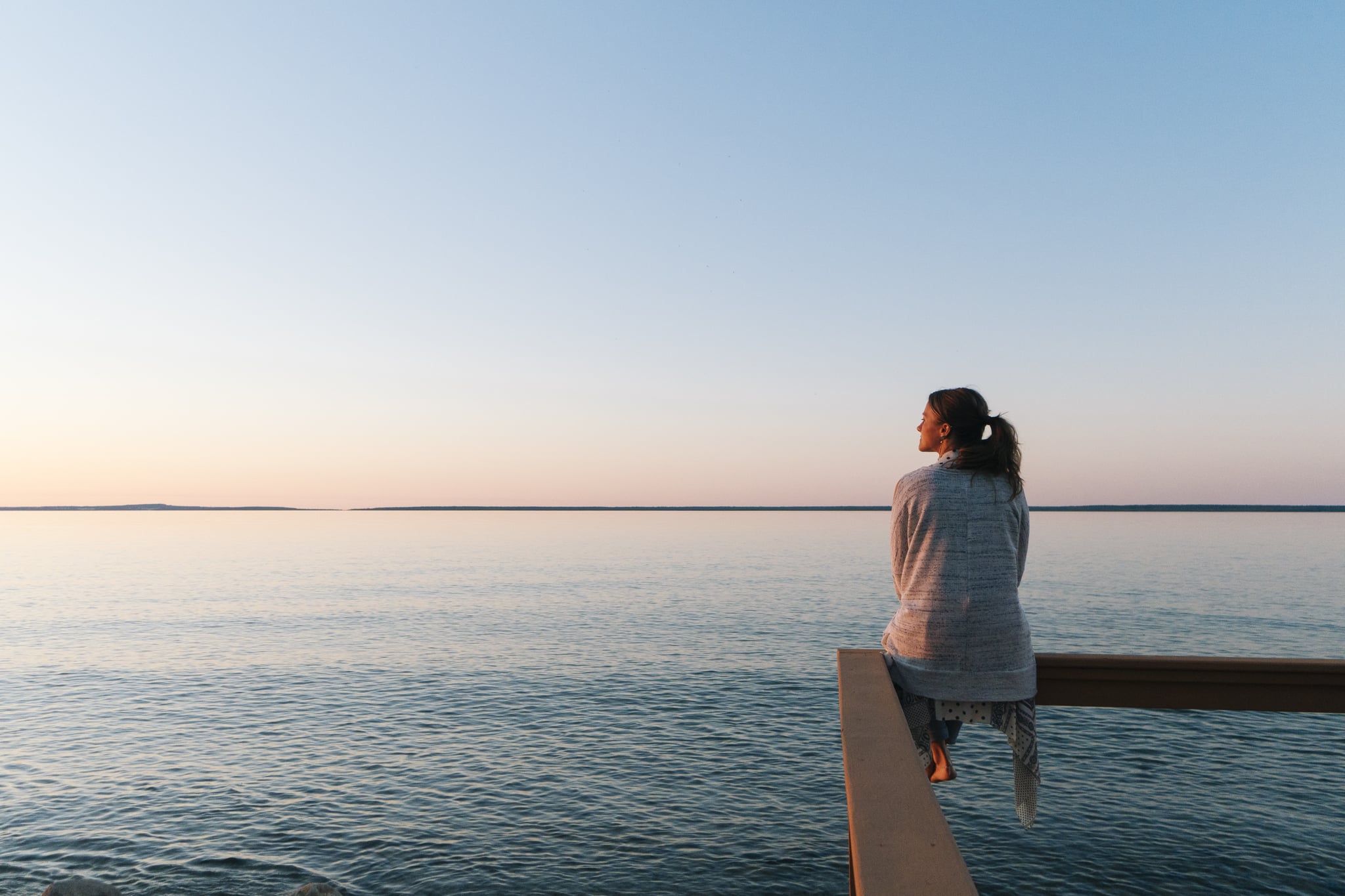 As social, communicative Gemini season wraps up, we move into sentimental, intuitive Cancer season. Ruled by the moon, which serves as the emotional compass of astrology, the cardinal water sign is all about getting in your feelings and connecting with your nearest and dearest. It's no wonder this is a time when we're particularly focussed on enjoying downtime with loved ones, whether we're bonding during summery getaways or by taking in a glimmering fireworks display. While the sun is in Cancer, you could be more of a homebody — emotional, wistful, and nurturing. It's a time of year that has the potential to truly bring us closer to our nearest and dearest. Here's everything you need to know about Cancer season in 2022.
When Is Cancer Season?
Cancer season begins June 21 and ends on July 22. The fourth sign of the zodiac and the ruler of the fourth house of home, Cancer season can bring your focus back to your roots and inner life. With the sun shining bright and temperatures rising, beach days and summer travel could very well be in full swing, but we might be happiest when we're able to spend quality time nesting with the people who we care most for, and who care for us.
Cancer Season: What to Expect in 2022
With Mars, the planet of aggression, moving into stubborn Taurus this Cancer season, and the planets that are in Cancer forming oppositions to Pluto, the planet of power and control, the vibes of Cancer season 2022 could be more like the crab's hard shell than its inner softie at times. Still, it'll be filled with plenty of opportunities for growth and to bond with the special people in your life. Here's what every sign can expect. (Be sure to read your rising/ascendant, too!)
Aries (March 20-April 19)
You're usually all about taking off on a whim, hitting the road, getting into some super-challenging workout, or signing up for a half-marathon with friends. But Aries, this Cancer season puts the sun in your fourth house of home life, which can bring out your inner couch potato. Yes, really. You'll want to stick to bingeing your new streaming obsession with your SO or loved ones and maybe even planning a staycation.
Another energy shift: your ruling planet, Mars, has been in your sign for a couple of months, making you even more of a go-getter than usual, but while it moves through your second house of income from July 5 to Aug. 20, you'll be focussed more on pouring your energy into moneymaking matters — and ensuring you're valued for everything you bring to the table — above all else.
Taurus (April 20-May 20)
For you, Taurus, Cancer season is all about gathering information, because the sun will be moving through your third house of communication. Even if you're not actively thinking about collecting information, you'll be spending more time than usual with friends and colleagues. Plus, you can look forward to getting into super-animated conversations that could lead to creative, collaborative ideas and projects.
Although you usually like to take just about any endeavour slowly and steadily, you'll be feeling can-do, take-charge vibes while go-getter Mars, the planet of action, moves through your sign from July 5 to Aug. 20. This can be an incredibly productive, energized moment for you.
Gemini (May 21-June 20)
Cancer season brings your focus to your bank account, Gemini, thanks to the sun moving through your second house of income. You'll feel confident taking on new moneymaking opportunities, taking your existing game plan to the next level, and possibly even going to bat to ask for a raise or more responsibility.
And with Venus, the planet of charm and art, in your sign from June 22 to July 17, your powers of persuasion will be soaring, which could make it easier for you to land the bottom line-boosting deal you've been dreaming of.
Cancer (June 21-July 22)
Welcome to your season, Cancer! With the sun travelling through your first house of self, you could be ready to make major power moves to further your big picture aspirations. And because your personal brand will be top of mind, you could also be empowered to take steps toward enhancing your self-presentation, like refreshing your wardrobe by doing a personal styling session or experimenting with a new skin care routine.
From July 5 to 19, you'll have an especially powerful window for expressing your vision, thanks to information-gathering Mercury moving through your sign. And because the general tone of communication will be in sync with your sentimental perspective, you can more readily share what's in your heart of hearts with someone special or your closest friends — especially because energizing Mars will be making your social circle a key focus by moving through your eleventh house of friendship from July 5 to Aug. 20. This year, your season is all about getting clarity on your desires, articulating them, and moving the ball forward.
Leo (July 23-Aug. 22)
Though you're generally so action-oriented, this might be a lower-key season for you, Leo, thanks to the fact that the sun, which rules your sign, is moving through your twelfth house of spirituality. This is the zone that planets move through on their way to hitting your ascendant/rising sign and first house of self, so it's like being backstage before going on for the big show. It's a time to self-reflect and get clear on what you want to accomplish once it's your time to shine.
Still, you'll get your social fix. With beauty-loving Venus in your eleventh house of friendship from June 22 to July 17, it's easier to celebrate summertime with your circle of friends.
Virgo (Aug. 23-Sept. 22)
Get ready to be more social, Virgo. Although Gemini season tends to have you zeroed in on your professional aspirations, Cancer season may turn a solo or one-on-one endeavour into a group affair. That's thanks to the fact that the sun is transiting through your eleventh house of friendship and networking, spurring your desire — and ability — to band together with others in order to cross the finish line on projects close to your heart.
This could be especially the case from July 5 to 19 when your ruler, communication-ruling Mercury moves through the same sector. Collaboration boosts not only your success but sense of connection and camaraderie.
Libra (Sept. 23-Oct 22)
Cancer season can crank up the intensity on your ambition, Libra, because your tenth house of career is activated now. If you've been wanting to step into a more senior position, pitch an exciting client, or call a meeting with a higher-up to discuss your long-term vision, these four weeks could be a particularly beneficial time to do just that. It's really time to step into your power.
You'll also enjoy a boost from your ruler, Venus, the planet of relationships in your ninth house of adventure from June 22 to July 17. No matter what you've been dreaming of, you'll be prepared to take a leap of faith and broaden your horizons.
Scorpio (Oct. 23-Nov. 21)
Cancer season is all about getting out of your comfort zone, Scorpio, which can be thrilling but also completely freaky for a creature of habit like yourself. The sun moves through your ninth house of adventure and higher learning during this period, which could see you stepping into uncharted territory — whether that's by taking an online class or a long-distance trip. Either way, you'll have the confidence to make the experience truly fulfiling.
Your coruler, Mars, might also fire you up to tackle large scale goals with your SO, dearest friend, or a close colleague while it moves through your seventh house of partnership from July 5 to Aug. 20.
Sagittarius (Nov. 22-Dec. 21)
As a free-spirited adventurer, you'd rather take action than swim in your feelings, especially the deepest ones. But Cancer season will challenge you to do just that, because the sun is moving through your eighth house of emotional bonds. This moment's all about connecting on a more intimate level with your partner or loved ones.
It also bears noting that your ruler, Jupiter, currently in your fifth house of self-expression and romance will square off against the sun and other planets in Cancer now. This could have you feeling torn between keeping interactions with your close ones light, airy, and fun-loving versus wading into deeper waters. Though the latter might feel a bit heavy for early summertime, this challenge could ultimately strengthen your bonds.
Capricorn (Dec. 22-Jan. 19)
Cancer season throws the spotlight on your key one-on-one relationships — whether they're romantic, platonic, or professional — because the sun is moving through your seventh house of partnership, Cap. Whether you and your partner are moving toward a shared goal or you're mapping out a business proposal with a colleague, you'll have more confidence and self-assuredness to collaborate closely as part of a pair.
On July 2, messenger Mercury in your sixth house of daily routine forms a harmonious trine to taskmaster Saturn, your ruler, in your second house of income, and you could be ready to go all in on a promising new moneymaking plan.
Aquarius (Jan. 20-Feb. 18)
Keeping your daily hustle strong and ticking off all your need-to-dos (like dentist appointments) and want-to-dos (like that new yoga class) could feel less stressful now, thanks to the sun moving through your sixth house of wellness and daily routine, Aquarius. You'll be more focussed and determined to create balance in your schedule.
You'll also be having an easier time squeezing in fun-loving, playful, and creative pastimes with your nearest and dearest because romantic Venus will be in your fifth house of romance and self-expression from June 22 to July 17.
Pisces (Feb. 19-March 20)
Cancer season can be one of the most heartfelt, creative periods of the year for you, Pisces, because the sun is in your fifth house of romance, play, and creativity. The more you can pour those deeply felt emotions into your favourite artistic outlet or heartfelt texts to your best friends, the lighter, airier, and more connected you'll feel.
Relationship-oriented Venus joins the party from July 17 to Aug. 11, so get ready for magical date nights, memorable BBQs with loved ones, and plenty of sexy, flirty texting banter.