Leo Season 2022: When It Is and How It Affects the Signs
Leo Season Will Bring the Heat and Romance You're Craving This Summer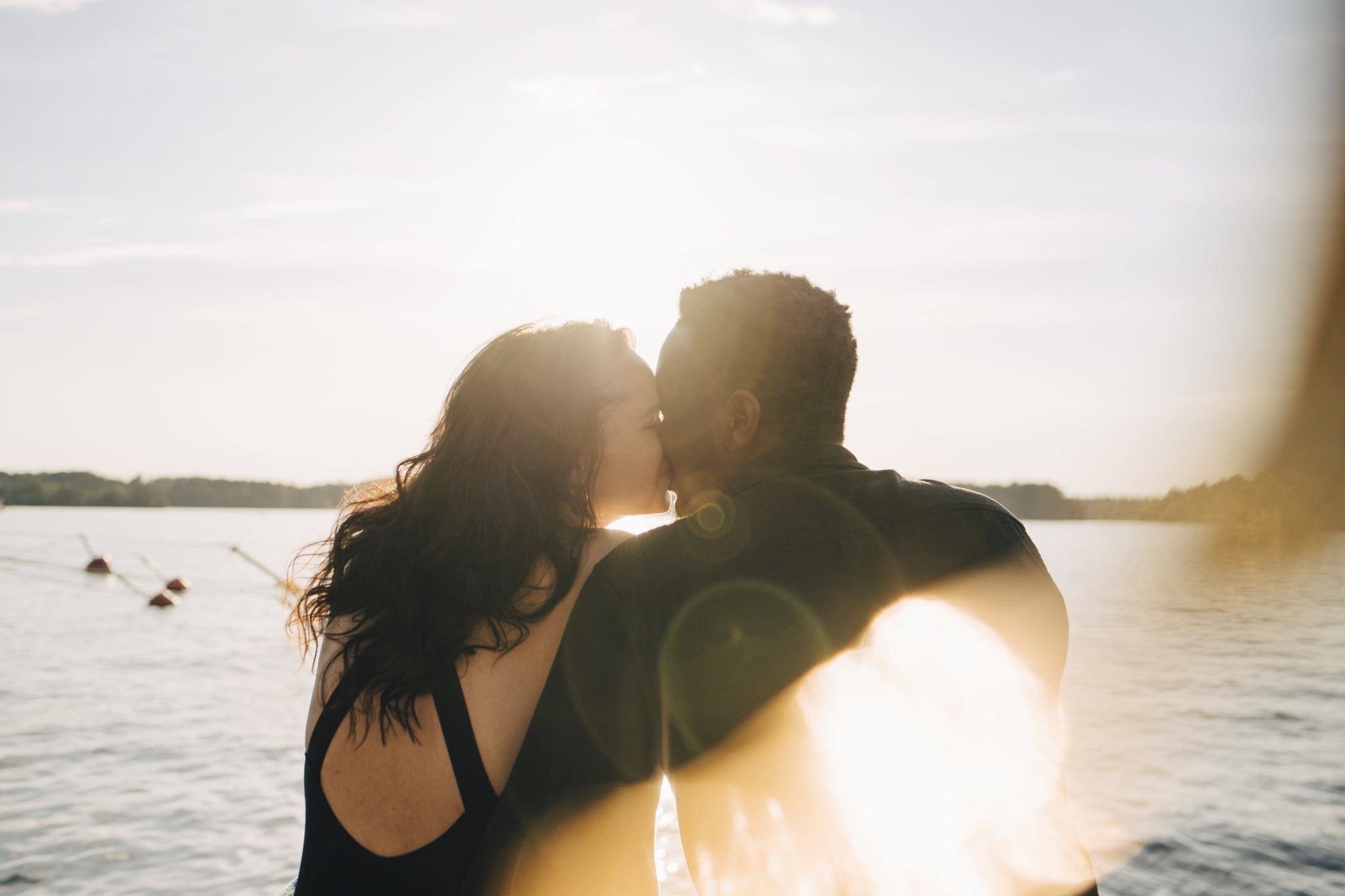 As sentimental, intuitive Cancer season comes to an end, we move into passionate, spotlight-loving Leo's time of the year. Ruled by the sun, which oversees self-image, confidence, and identity, the fixed fire sign is all about standing in your power, expressing yourself creatively, and seeing the bright side in any situation. It's no surprise then that Leo season is marked by long, summer days filled with warm, golden light we do our best to soak up by vacationing with family, partying with friends, or indulging in sweet, summery romance.
While the sun is in Leo, you could feel more empowered, action-oriented, self-assured, and upbeat than usual. And yes, maybe that has something to do with all that extra vitamin D, but it can also be attributed to moving through a season ruled by one of the most optimistic signs of the zodiac. It's a time of year that can make you feel fairly unstoppable — and set the stage to bond even more with the people you care about most. Here's everything you need to know about Leo season in 2022.
When Is Leo Season?
Leo season begins on July 22 and ends on Aug. 22. As the fifth sign of the zodiac, associated with the fifth house of romance and self-expression, Leo's season can magnify your artistic impulses and desire for love, luxury, fun, and drama (ideally, the kind that's entertaining versus agitating!). With the sun blazing during the long days and star-filled nights, this is the perfect time for steamy dates and Gatsby-like get-togethers. During Leo season, we're most blissful when we're showing how much we care — and, ideally, soaking up the limelight.
Leo Season: What to Expect in 2022
With several other planets in fixed signs that Leo either squares or opposes (go-getter Mars and rebellious Uranus are in Taurus, while taskmaster Saturn is in Aquarius), this Leo season is sure to bring the fiery drama at times. But with messenger Mercury slipping into the service-oriented, mutable earth sign Virgo on Aug. 4, and Venus in similarly caregiving cardinal water sign Cancer until Aug. 11, there will be plenty of opportunities to daydream and enjoy everyday pleasures. Here's what every sign can expect. (Be sure to read your rising sign, too!)
Aries (March 20-April 19)
Leo season tends to crank up the intensity of your artistic impulses and appetite for playfulness, Aries, because the sun is in your fifth house of romance, play, and creativity. This moment was made for expressing your emotions through a creative project and hitting pause on work so you can really be yourself with the people you love the most. You can look forward to July 31 as an especially love-filled, lucky day, as the sun will form a harmonious trine to fortunate Jupiter in your sign.
Taurus (April 20-May 20)
For you, Taurus, Leo season is all about spending even more quality time with your nearest and dearest, thanks to the sun moving through your fourth house of home life. Whether you're heading to a beloved family holiday spot, puttering around in the garden, or taking twilight-lit strolls, relaxing with your loved ones can be particularly restorative for your heart right now. And with your ruling planet, sweet Venus, moving through your third house of communication until Aug. 11, learning something new together — whether that's playing a board game or taking a yoga class — brings you even closer.
Gemini (May 21-June 20)
Leo season takes your already curious, communicative nature to new heights, Gemini, thanks to the fact that the confident sun will be moving through your third house of information. It's also the astrological house associated with short-distance travel, so you could be enjoying more staycations and road trips than usual (which is saying a lot!). When your ruling planet, messenger Mercury, moves through your fourth house of home life from Aug. 4 to 25, more heart-to-hearts with loved ones can help you gain clarity on everything from ongoing emotional challenges to long-term goals.
Cancer (June 21-July 22)
You could be feeling a little bit exhausted by the whirlwind of your birthday season, Cancer. But now, the confident sun is moving through your second house of income, throwing your focus on money matters and your values more than anything else. You may be contemplating whether you're being valued enough for what you bring to the table — and if not, considering where you go from here. Then, around Aug. 11, you'll feel the vibes of your ruler, the moon, at its fullest in your eighth house of emotional bonds. This is the time to open up about your comfort level and needs in a close relationship.
Leo (July 23-Aug. 22)
Welcome to your season, Leo! If there's one thing that you love more than soaking up the sun, it's an opportunity to be in the spotlight, and that's what this time of year is all about. With your ruler, the vitality-bringing sun, moving through your first house of self, your mind is on how you're presenting yourself out in the world and pursuing passion projects. A surge of confidence can make it easier to make progress on all of your goals. Around July 28, when the new moon lands in your sign, you'll have your annual opportunity to zero in on your vision — and begin to take steps toward making it an exciting reality.
Virgo (Aug. 23-Sept. 22)
Leo season could be sleepier for you than it is for the other signs, Virgo, because the confident sun is moving through your 12th house of spirituality and dreams. You're more meditative and in tune with your intuition. For this reason, solo time really benefits your well-being — and long-term goal-setting. Also helping matters along: messenger Mercury, your ruler, will be in your sign from Aug. 4 to 25, so you can easily research and share what you want to do ahead of kicking off a game plan during your season.
Libra (Sept. 23-Oct 22)
Leo season is pretty heavenly for you, Libra, because you're such a social butterfly and the confident sun is moving through your 11th house of networking and friendship, bolstering a feeling of connectedness. You should find you can easily join forces with friends, colleagues, and neighbours and fill your days with more group events, parties, get-togethers, and teamwork. Just know that with messenger Mercury in your 12th house of spirituality from Aug. 4 to 25, squeezing in just enough quiet time (maybe the occasional meditation break) gives you a chance to rest and recharge so you can quickly get back to being the host with the most.
Scorpio (Oct. 23-Nov. 21)
Leo season often makes you even more driven than usual, Scorpio, because your 10th house of career is activated now. Maybe you've been wanting to throw your hat in the ring for a more senior-level position or pitch a passion project to a new client. Either way, these next four weeks were tailor-made to staking your professional claim — and earning plenty of recognition for all your hard work. Don't forget that Mars, your ruler, is moving through your seventh house of partnership until Aug. 20, so taking bold action alongside a trusted colleague or friend can also help you further your goals.
Sagittarius (Nov. 22-Dec. 21)
There's nothing you love more than going on an adventure, Sagittarius, which is why Leo season was pretty much made for you. The sun is moving through your ninth house of adventure and higher learning now, nudging you to get out of your usual grind and go somewhere thoroughly eye-opening — literally or figuratively. You might also be feeling even more philosophical and want to soak up more knowledge, so take advantage of opportunities to connect with a mentor, professor, or teacher whose lessons will expand your mind. On July 31, when the sun trines fortunate Jupiter in your fifth house of romance and self-expression, you could feel especially lucky — and loved.
Capricorn (Dec. 22-Jan. 19)
While you'd usually rather stick to a logical game plan than swimming in deep, complex feelings, Leo season presents you with a chance to step out of your emotional comfort zone. The sun is moving through your eighth house of emotional bonds, intimacy, and joint resources, encourageing you to be more vulnerable and share what's in your heart with your partner or loved ones. Around Aug. 11, when the full moon lands in your second house of income, you could be at the end of the road with an ongoing moneymaking project. It's time to give yourself a pat on the back for all your hard work, Capricorn — ideally alongside friends and family.
Aquarius (Jan. 20-Feb. 18)
Leo season emphasises your one-on-one relationships — including those that are romantic, platonic, or professional — because the sun is moving through your seventh house of partnership, Aquarius. So whether you're working toward a shared goal with your S.O. or pulling together a business proposal, you'll want to be sure you're leaning on one another's strengths while dealing with any challenges you face as a team head-on. Leo season also marks your annual full moon, which falls on Aug. 11 this year and could be marked by eye-opening surprises — potentially from family members. Doing your best to be adaptable can help you smoothly sail through this sensitive moment.
Pisces (Feb. 19-March 20)
Everyday need-to-dos (like doctor's appointments) and want-to-dos (like that mini wellness retreat) are easier to tackle, thanks to the sun moving through your sixth house of wellness and daily routine, Pisces. You can more easily find ways to not only be more productive, but also elevate your sense of inner balance during this practical season. A particularly sweet highlight: July 7 marks a trine between heartfelt Venus in your fifth house of romance and Neptune, your ruler, in your sign. Take advantage by prioritising lighthearted, creative pursuits and allowing yourself to be swept away by your imagination in the best possible way.