How Can I Change My Instagram feed?
Instagram Hack: How To See Content Exclusively From People That You Follow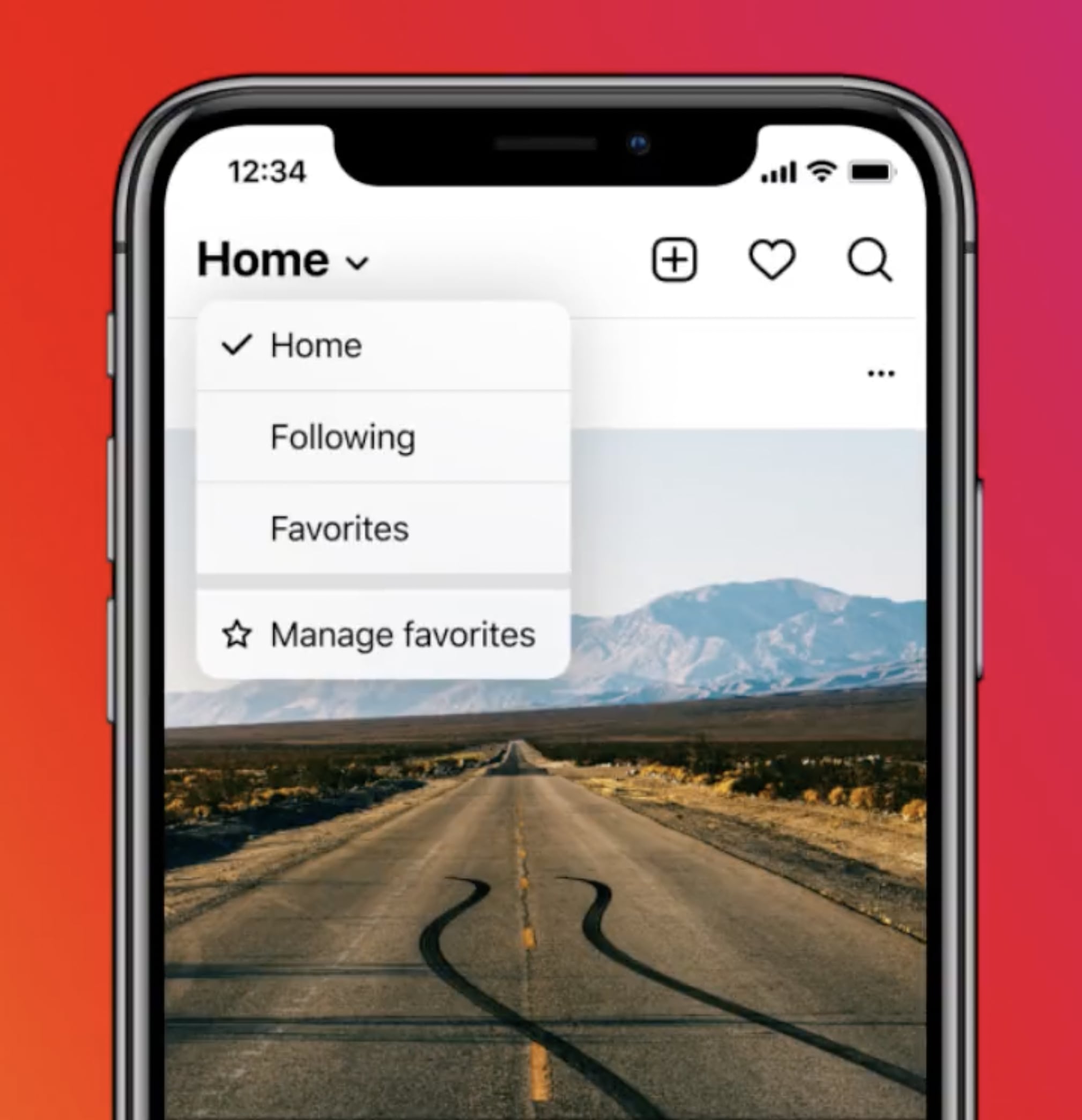 The push and pull between some Instagram users preferring the app's current algorithm feed and others preferring Instagram's old chronological feed gets stronger by the day. But right now, an overwhelming amount of people are taking to social media to complain about the platform's current algorithm. The app's creators are being accused of 'trying to be like TikTok,' prioritising video content over photos and serving users content from accounts they don't even follow.
"Instagram is forcing reels down our throats. that app just gets worse with every update," one Twitter user said. Another complained: "Instagram is trying so hard to compete with TikTok that they're trying to become another TikTok. If I wanted to see video after video from random pages I don't follow, I wouldn't be on Instagram. Do what we need from you, and bring back the photos of our actual friends!!!"
One of the main complaints people have is Instagram's move away from photos and towards videos, something that the head of the app Adam Mosseri admits is true. Mosseri has responded to backlash against the app's most recent updates, ironically in the form of a video, saying: "Now, I want to be clear. We're going to continue to support photos — it's part of our heritage, I love photos, I know a lot of you out there love photos too. That said, I need to be honest. I do believe that more and more of instagram is going to become video over time . . . If you look at what people share on Instagram, that's shifting more and more to videos over time. If you look at what people like and consume and view on Instagram, that's also shifting more and more to video over time, even when we stop changing anything. So we're going to have to lean into that shift while continuing to support photos."
Another major issue people have is the lack of familiar faces they see on their feed. Instead of flicking through images from friends, users are being served 'recommendations' of accounts the app's algorithm thinks they'll enjoy. In defence of the change, Mosseri explained: "Recommendations are posts in your feed from accounts that you do not follow. The idea is to help you discover new and interesting things on Instagram that you might not know even exist. Now, if you're seeing things on your feed that you're not interested in, that means that we're doing a bad job ranking. And we need to improve."
So, what can be done in the meantime to make Instagram a more enjoyable experience? There are three simple things that can be done in seconds.
Snooze Suggested Posts
If you're not into recommended posts, there are a few really simple ways to stop seeing them.
Firstly, you can 'x out' of recommendations by clicking the little 'x' on the top right of a post each time you see a suggested post that you don't like.
Or, you can snooze all recommendations for up to a month. Next time you see one in your feed, tap the three dots in the right corner of the post and then choose 'not interested'. You'll then be given a menu of choices, and you can tap 'snooze all suggested posts in feed for 30 days.' What a game changer!
The app's creators don't seem keen on removing the feature altogether, though. Mosseri said: "We think it's one of the most effective and important ways to help creators reach more people."
Switch to the Favourites Feed
Did you know that you can use Instagram entirely through a 'favourites feed'? We didn't either.
Since 5 Jan this year, the app has been testing three new feed options, one of which is the favourites feed.
The "Favourites" feed option allows users to curate a smaller list of accounts whose content and updates they don't want to miss.
To do this, all you need to do is click the Instagram button on the top left of your homepage. Then, select favourites and start adding the accounts that you want to see in your favourites feed. These accounts will also appear higher on your regular feed.
Switch to the Following Feed
If you don't want to use the Favourites Feed or regular Home Feed, which delivers the Instagram experience most people are complaining about, try the Following Feed.
The "Following" feed option gives you a no-nonsense chronological Instagram feed and shows you content exclusively from the people that you follow.
To get there, click the Instagram button on the top left of your home page and then select 'Following'. Viola, you've solved the problem.
Why Can't I Change My Instagram Feed to One of the New Options?
As of 6 Jan, Instagram's new feed options are still in the testing phase, meaning the new options were only rolled out to select users.
However, the feed options should have been rolled out to everyone across the globe by 23 March.
If you still don't see the option to toggle between Home, Favourites, and Following, start by quitting the app and restarting it or logging out of your account and logging back in.
If you still don't see the new feature, check that your Instagram app has been updated to the latest version within your phone's app store. If all else fails, you can always reach out to Instagram's help centre for further support.